#EyeCandyProject52 – 1st 4 Weeks
I may have used affiliate links for some of the items in this post. Using an affiliate link to purchase an item won't cost you any more money, but I may receive payment if you click on a link and make a purchase. For more information, visit the disclosures page.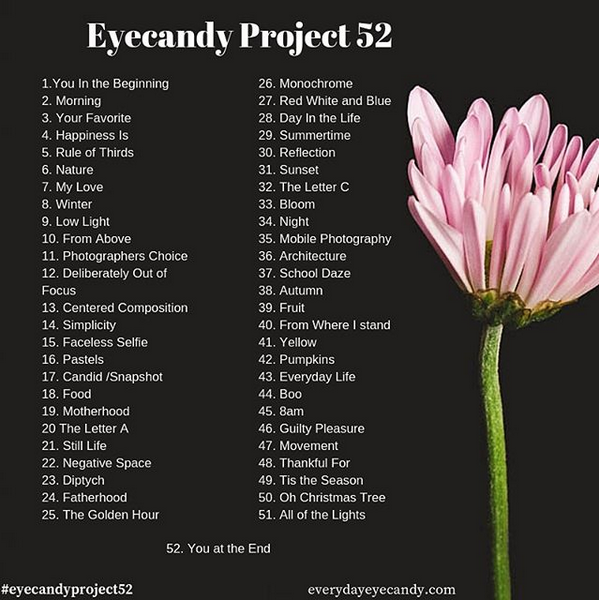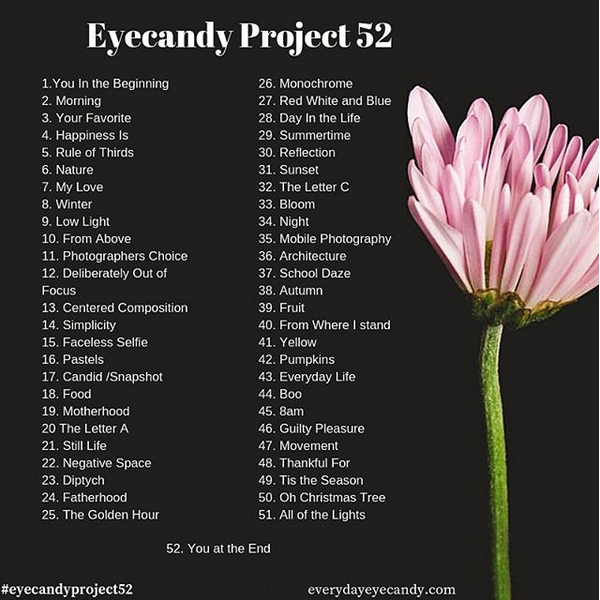 I'm trying my hand at doing LaShawn Wiltz's #EyeCandyProject52 photography challenge this year. I've finished up the 1st 4 weeks of the challenge and wanted to share my images with you.
Week 1
You in the Beginning
For this challenge, I went with the obvious… a selfie.
---
Week 2
Morning
For the morning challenge, I chose to shoot images of the hot chocolate that I pick up at the University's coffee shop each weekday morning. Since caffeine isn't really my friend anymore, I need the sugar to get me thru the day.
---
Week 3
Your Favorite
I had a hard time deciding what to do for "Your Favorite." In the end, I decided that I couldn't think of anything or anyone that I love more than my husband and the tiny human, so I shared some photos I was able to take of them during the last snow. Tho, based on Mil's reaction, snow was not her favorite.
---
Week 4
Happiness Is
This was another hard challenge for me, particularly falling right on the heels of "my favorite." Fortunately, I remembered how much naps make me happy, on our recent trip to Indy for a conference. The tiny human likes naps too… at least when she can take them laying on top of mom.
---
Are you doing Everyday Eyecandy's photography challenge this year? Or maybe another one? I know we're already 4 weeks in, but you can join in anytime. I'd love to see what you come up with.
Find out more on the Everyday Eyecandy website.

Vardenafil no prescription
Finasteride No Prescription
http://buywithoutprescriptiononlinerx.net/lasix.html
buy Premarin online