What I'm Reading
I may have used affiliate links for some of the items in this post. Using an affiliate link to purchase an item won't cost you any more money, but I may receive payment if you click on a link and make a purchase. For more information, visit the disclosures page.
I haven't done a post about the books that I'm reading in ages, because getting a chance to read is rare now that the tiny human is mobile. Instead of reading my books, I'm reading some of hers to her, playing kitchen, or watching Fancy Nancy. But, I do get a little time to read now and then… even if I have to lock myself in the bathroom to do it.
Currently Reading
I'm currently reading We Are Pirates by Daniel Handler — who some of you may know better as Lemony Snicket.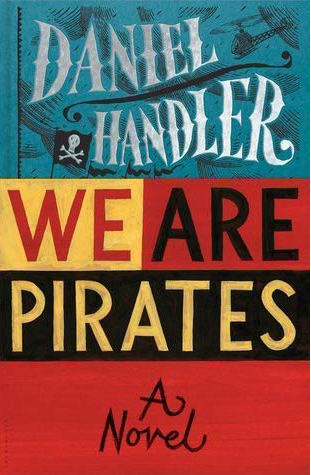 We Are Pirates is about Gwen, a girl of 14, and her father. The book is about their desperate searches for happiness and freedom, and about wild journeys beyond the boundaries of their ordinary lives. The plot follows Gwen and her ragtag crew of "pirates" who precede to cause mayhem throughout San Francisco Bay, while her hapless father, Phil, tries to get her home.
I'm enjoying the novel so far, but would not recommend it for younger readers because of the language, and some more adult themes.
Currently Listening To
Another way I'm trying to get more books in, is to make use of my Overdrive account and listen to more audiobooks. I'm currently listening to Two Graves by Douglas Preston & Lincoln Child.
It's an older novel from their Agent Pendergast series, but I missed it when it came out, so I'm catching up with the audiobook now. I find the Pendergast novels particularly enjoyable to listen to, as they are narrated by René Auberjonois. He has a lovely voice, that I think is perfect for these novels.
Recently Finished
And since I haven't posted about what I've been reading for a while, I feel that I should also mention a couple of the books which I have recently finished… The Watchmaker of Filigree Street and The Bedlam Stacks, both by Natasha Pulley.
The Watchmaker of Filigree Street
The Watchmaker of Filigree Street is a sweeping, atmospheric narrative that takes the reader on an unexpected journey through Victorian London, Japan as its civil war crumbles long-standing traditions, and beyond. Blending historical events with dazzling flights of fancy, it opens doors to a strange and magical past.

From the Goodreads.com Synopsis
The Bedlam Stacks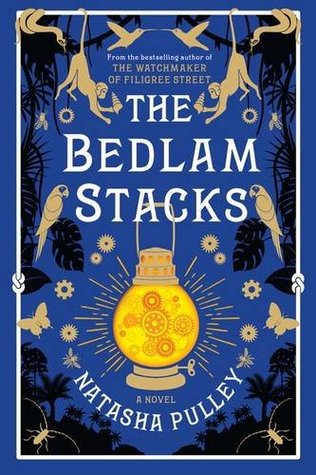 In 1859, ex-East India Company smuggler Merrick Tremayne is trapped at home in Cornwall after sustaining an injury that almost cost him his leg, when the India Office recruits Merrick for an expedition to fetch quinine from deep within Peru. Nearly every able-bodied expeditionary who's made the attempt has died, and he can barely walk. But Merrick is desperate to escape everything at home, so he sets off for a tiny mission colony on the edge of the Amazon.

Surrounded by local stories of lost time, cursed woods, and living rock, Merrick must separate truth from fairytale and find out what befell the last expeditions; why the villagers are forbidden to go into the forest; and what is happening to Raphael, the young priest who seems to have known Merrick's grandfather, who visited Peru many decades before. The Bedlam Stacks is the story of a profound friendship that grows in a place that seems just this side of magical.

From the Goodreads.com Synopsis
And You?
What have you been reading lately?
kamagra no prescription
Buy Nolvadex online
buy Strattera online
http://noprescriptionrxbuyonline.com/cialis_soft_tabs.html