Mildred Jane is 2!
I may have used affiliate links for some of the items in this post. Using an affiliate link to purchase an item won't cost you any more money, but I may receive payment if you click on a link and make a purchase. For more information, visit the disclosures page.
Our tiny human had her 2nd birthday yesterday. Maybe it's the lack of hair, or that she's not consistently sleeping through the night yet, but it's a bit hard to believe that she's already 2.
Milli is a fabulously smart and loving little girl. She loves to give everyone hugs and cuddles (especially mommy and the cat).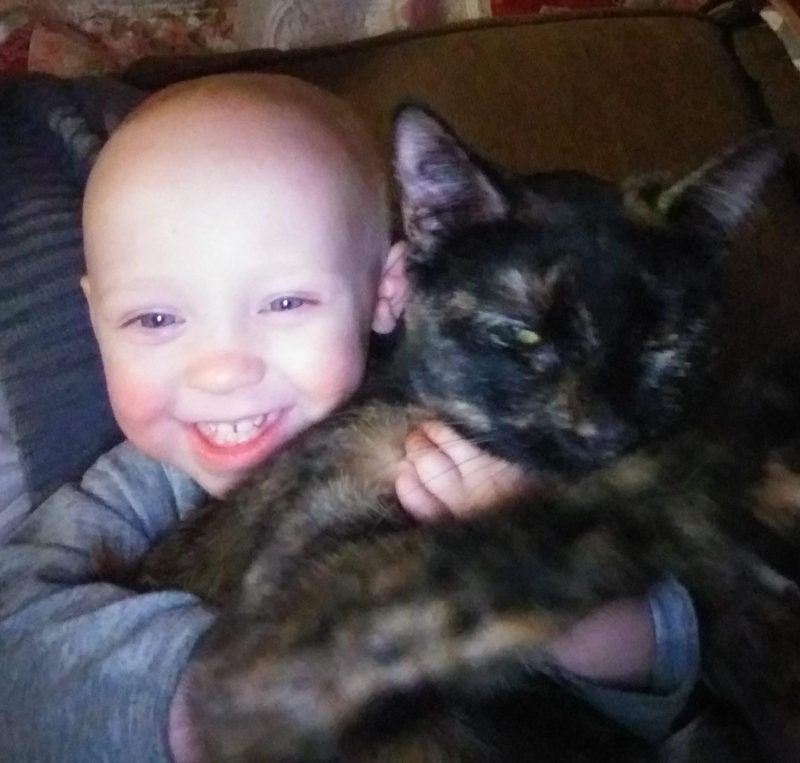 Her favorite TV Show is currently the new Duck Tales. She still loves playing in her kitchen, and helping mommy "clean." She even got her own cleaning supplies for her birthday, tho I admit that I gave her her vacuum cleaner early, so that she'd stop pushing the big one around the house.
Mil got to go to her cousin Charli's birthday party last weekend, and she had so much fun that we have to watch the video of Charli pushing Mil on her new bike every night.
We didn't do anything big for Mil's birthday this year, but we did have a special cake. (A big thank you to everyone who helped make Mil's birthday special!)
Milli has learned a lot in the last year. She's saying lots of words we understand now, and putting small sentences together. And while we aren't specifically potty training her yet, she's already asking to go to the potty on a fairly regular basis, especially at the sitter's.
I'm looking forward to seeing how she continues to grow and mature in the coming year.