What I'm Reading
I may have used affiliate links for some of the items in this post. Using an affiliate link to purchase an item won't cost you any more money, but I may receive payment if you click on a link and make a purchase. For more information, visit the disclosures page.
Since my last post in March, I've finished reading a few more books. I'm actually ahead for my reading goal for the year, which with the tiny human is only 1 book per month. If I meet my goal by July 1, I'll probably double it, and see if I can keep up with an average of 2 books a month.
Recently Finished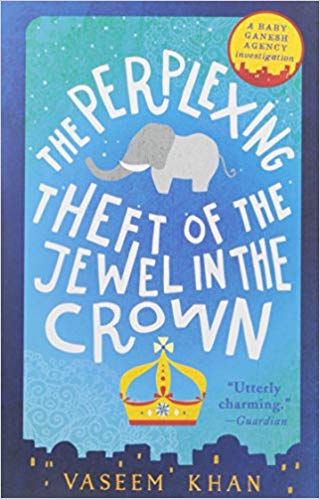 The Perplexing Theft of the Jewel in the Crown by Vaseem Khan
This second novel in the Baby Ganesh Detective series was just as good as the 1st one. The mystery is, itself, quite suspenseful, and Khan does a wonderful job in his descriptions of Dubai, a world the is quite foreign to me. If you're interested at a look into life in modern India, but with an interesting twist, take a look at this novel.
For centuries the Koh-i-Noor diamond has set man against man and king against king. Now part of the British Crown Jewels, the priceless gem is a prize that many have killed to possess. So when the Crown Jewels go on display in Mumbai, security is everyone's principal concern. And yet, on the very day Inspector Chopra visits the exhibition, the diamond is stolen from under his nose. The heist was daring and seemingly impossible. The hunt is on for the culprits. But it soon becomes clear that only one man – and his elephant – can possibly crack this case…

Synopsis via Goodreads.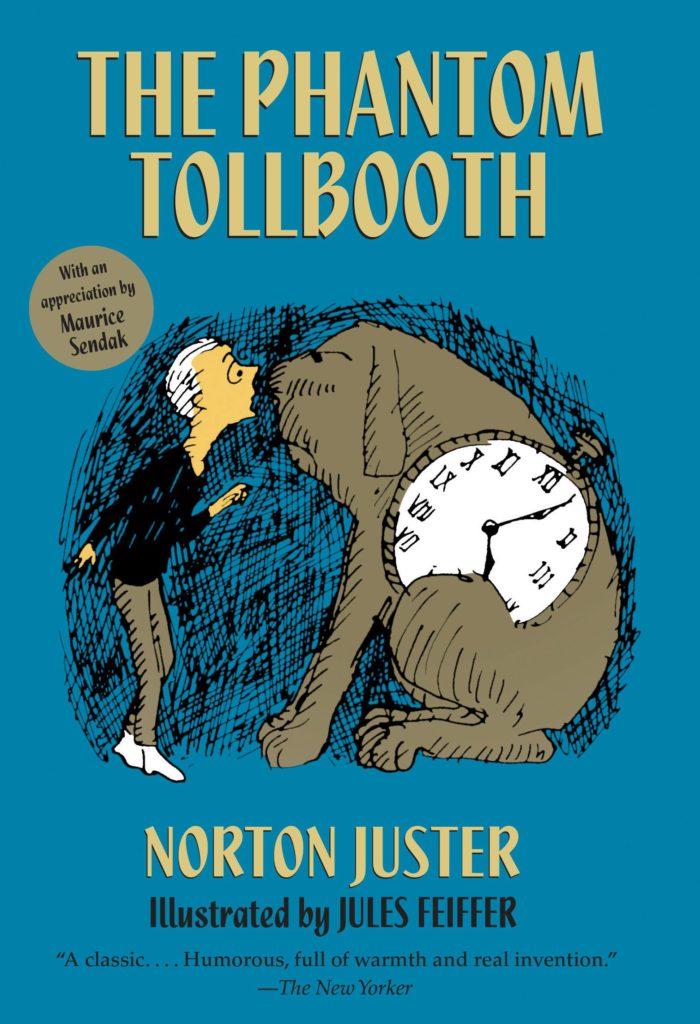 The Phantom Tollbooth by Norton Juster
This little gem is an early/middle reader classic. The story is full of anthropomorphized characters representing many interesting concepts and ideas. And while the novel is for children, it's one that I go back to every once in a while. It gives me an important reminder that you should never stop being curious. If you've got a kid or grandkid in late elementary/primary, this would be a good choice of book to read together.
For Milo, everything's a bore. When a tollbooth mysteriously appears in his room, he drives through only because he's got nothing better to do. But on the other side, things seem different. Milo visits the Island of Conclusions (you get there by jumping), learns about time from a ticking watchdog named Tock, and even embarks on a quest to rescue Rhyme and Reason! Somewhere along the way, Milo realizes something astonishing. Life is far from dull. In fact, it's exciting beyond his wildest dreams. . . .

Synopsis via Goodreads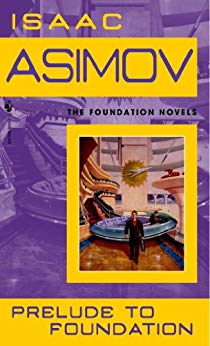 Prelude to Foundation by Isaac Asimov
This is a prequel to Asimov's Foundation series, which I read a while back. It was interesting to see how Asimov incorporated his events from many of his other books into this tale about a man working toward to ability to predict the future, scientifically, of course. If you enjoy more traditional science-fiction, I recommend you give this book, or really any of Asimov's books a try.
Hari Seldon has come to Trantor to deliver his paper on psychohistory, his remarkable theory of prediction. Little does the young Outworld mathematician know that he has already sealed his fate and the fate of humanity. For Hari possesses the prophetic power that makes him the most wanted man in the Empire. . .the man who holds the key to the future—an apocalyptic power to be known forever after as the Foundation.

From the Goodreads Synopsis
Currently Reading
I've gone back to my habit of reading multiple books at once. I have one on my kindle app, a physical book at the office, and another at home.
I'm currently reading a copy of The Hangman's Daughter by Oliver Potzsch on my phone (currently free with Kindle Unlimited). It's been interesting so far, but I am finding the cultural norms a bit hard to grasp, as the book takes place in both a time and location I'm not overly familiar with.
I'm also rereading a copy of Brave New World by Aldous Huxley. It's been interesting to go back to this novel. There are certain parts that I remember vividly, and others that I had completely forgotten.
And last, but certainly not least, I'm reading The Shadow Land by Elizabeth Kostova. I'm a little more than halfway through this novel, and still completely unsure what will happen in the end. Kostova's novels are wonderful that way. I recommend that you pick up this or any of her other novels if you get a chance.
And You?
I'd love to know what you've been reading. Would you recommend any of your recent reads to someone else?