What I'm Reading
I may have used affiliate links for some of the items in this post. Using an affiliate link to purchase an item won't cost you any more money, but I may receive payment if you click on a link and make a purchase. For more information, visit the disclosures page.
While I still don't get to read quite as much as I would like, Mil is becoming a bit more independent, which is allowing me to be able to do more things for me, including reading. I've been even able to finish four books in the last couple of months.
Recently Finished
From the Mixed-Up Files of Mrs. Basil E. Frankweiler by E.L. Konigsberg
This is a modern children's classic, originally published in 1967, follows Claudia and her brother, Jamie, as they run away to the Metropolitan Museum of Art. While this is something that could never occur today, it's a fanciful story and something nice to go back to when life gets a little stressful.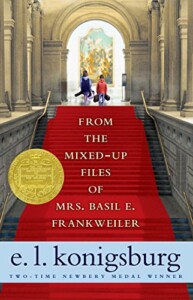 The Curious Incident of the Dog in the Night-Time by Mark Haddon
The Curious Incident of the Dog in the Night-Time was not what I was expecting, but kept my attention. The book is narrated in the first-person by Christopher John Francis Boone, an autistic teen. In his story, Christopher's attempt to discover who murdered the neighbor's dog was an interesting way to tell the story of this episode in his life.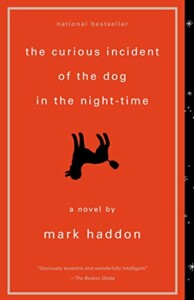 Murder at the Grand Raj Palace by Vaseem Kahn
I love a good murder mystery and this novel, like the others in the series, did not disappoint. This particular novel follows retired detective Chopra as he attempts to prove that an apparent suicide in a posh hotel is murder. And in an attempt to spend more time with her husband, Chopra's wife, Poppy, decides to stay in the hotel and gets herself embroiled in the disappearance of a bride just before her wedding.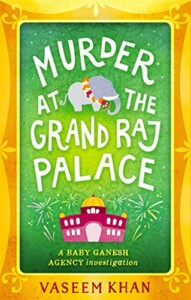 Strange the Dreamer by Laini Taylor
This book follows Lazlo Strange, a war orphan and junior librarian obsessed with the mythic lost city of Weep. When a stunning opportunity presents itself, Lazlo is able to travel to this legendary city and discover what happened to cut it off from the rest of the world, and potentially help with a lasting problem. I'm (a bit impatiently) waiting for the sequel to come out in paperback later this month. While this novel is written for young adults, the story is well worth a try for anyone who enjoys fantasy.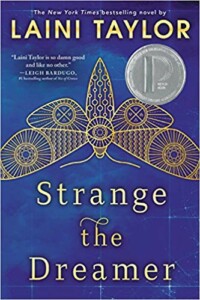 What Next?
I just finished reading Strange the Dreamer, and can't quite decide which book to pick up next. I've got several books in my TBR pile right now. They include classics like Their Eyes Were Watching God and Breakfast of Champions, along with humorous essays by David Sedaris. I'm also waiting for a few books to be released, including Erin Morgenstern's The Starless Sea. Do you have anything else I should add to the stack?