WIP Wednesday
I may have used affiliate links for some of the items in this post. Using an affiliate link to purchase an item won't cost you any more money, but I may receive payment if you click on a link and make a purchase. For more information, visit the disclosures page.
I finished the 2 quilts in the last couple weeks, and I'm super proud of myself, but I still have many quilts that have been in a giant UFO stack for the last couple of years.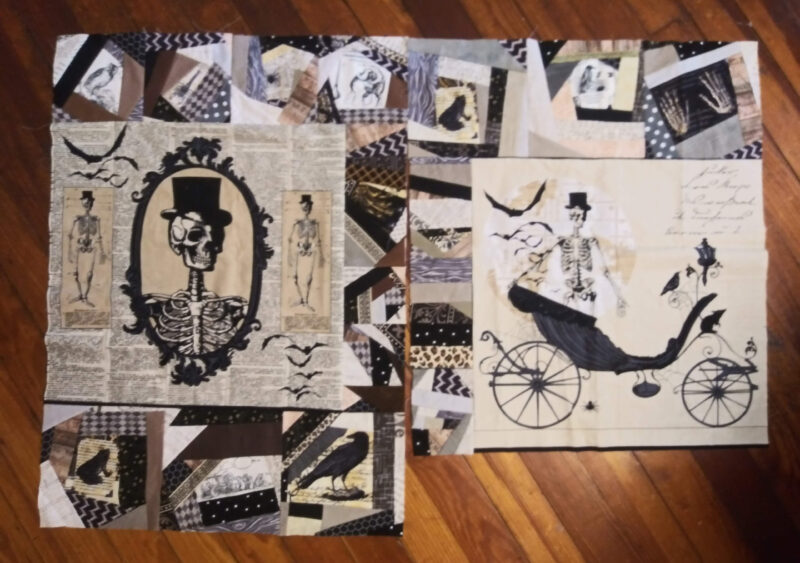 With fall, and Halloween coming up soon, I decided to pull out the spooky wall hanging quilt I'd left in progress. This one is a larger quilt than the baby quilts I've been working on. It will finish at 48×72-inches, and eventually hang behind my couch. As a crazy patch quilt, it will also take longer for me to piece.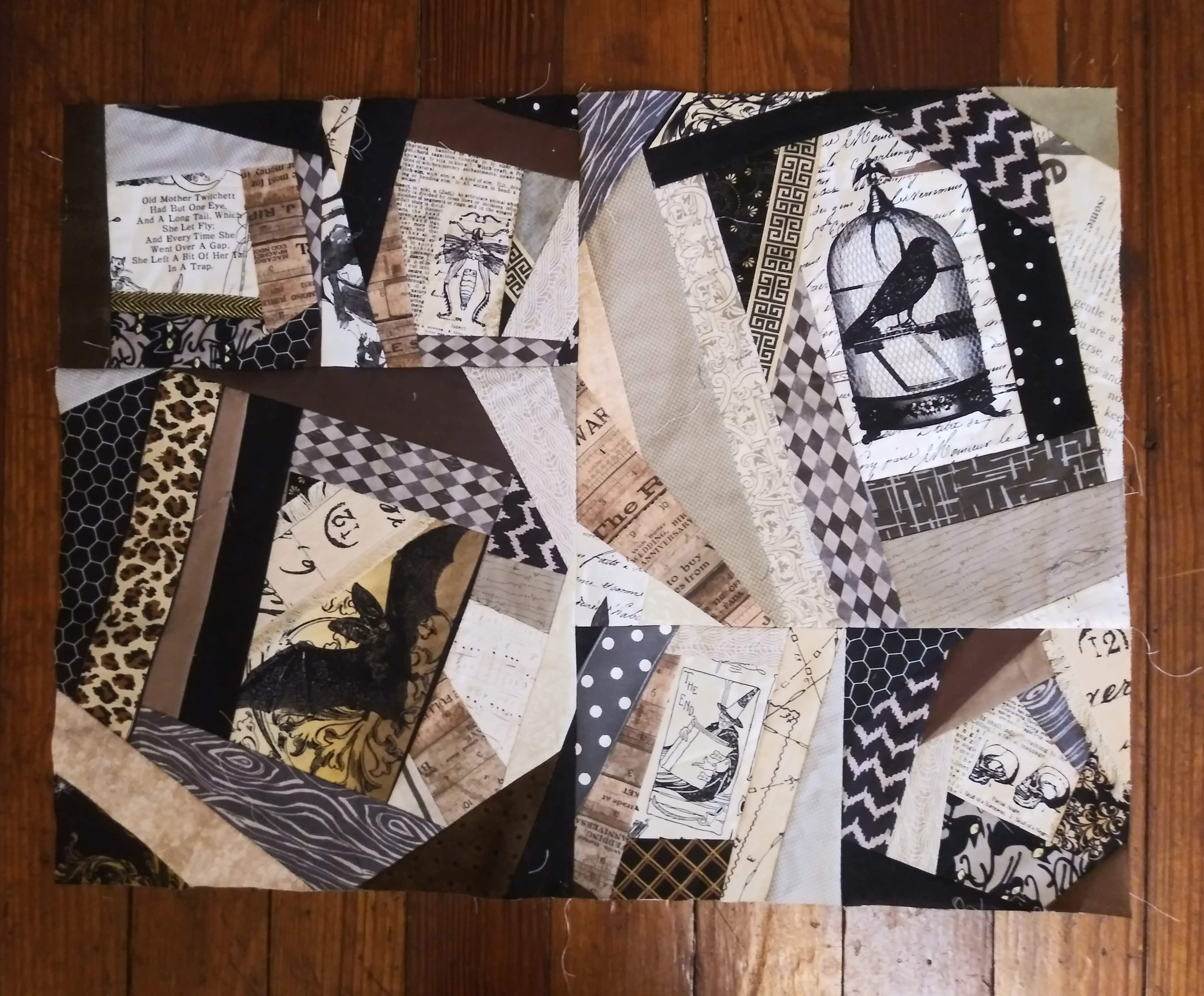 What have you been working on lately?