WIP Wednesday
I may have used affiliate links for some of the items in this post. Using an affiliate link to purchase an item won't cost you any more money, but I may receive payment if you click on a link and make a purchase. For more information, visit the disclosures page.
I'm taking a break from last week's work in progress until I can pick out backing fabric and thread for quilting it. So I finally cut into the stack of blue fabrics I've been hoarding to make a sample of the Baby Communique Quilt.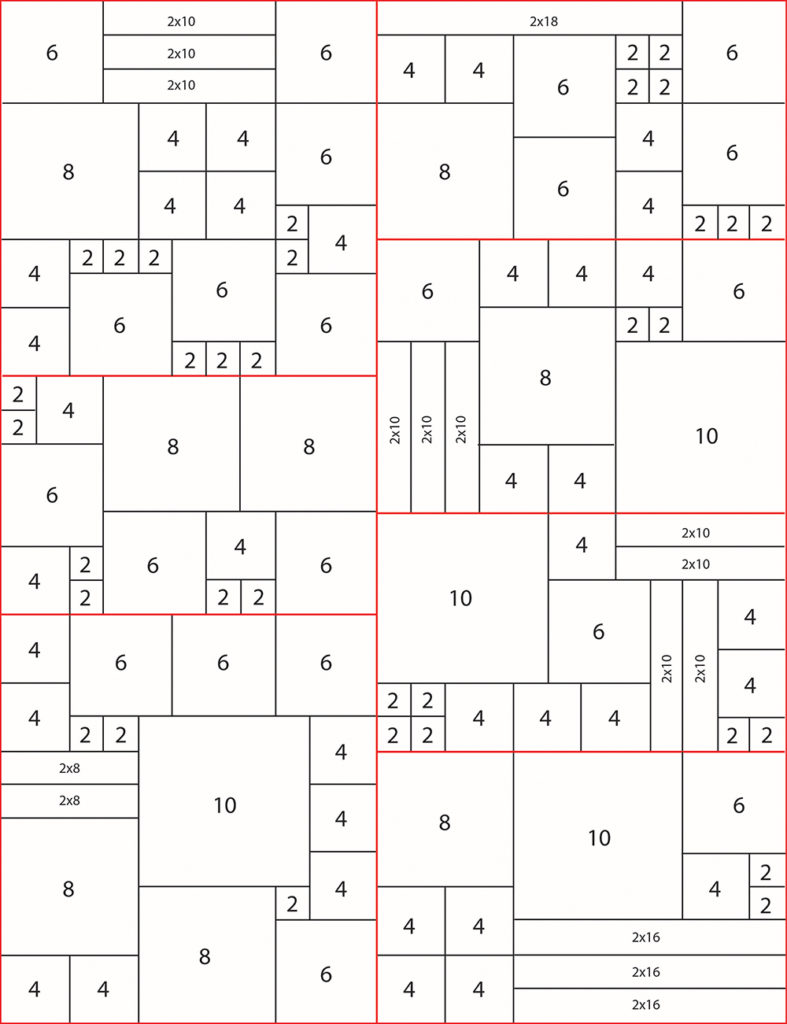 I started out by cutting out all of the strips and solid square blocks (my 2-inch and 4-inch blocks). They made quite a pretty stack.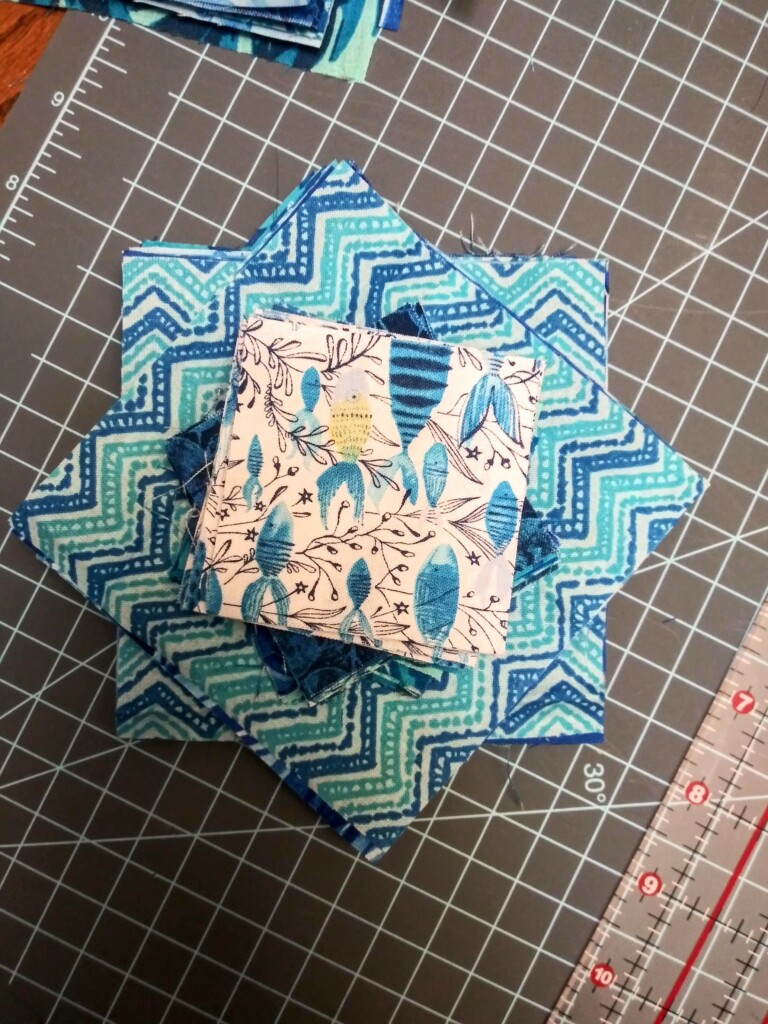 My plan for this quilt it to have log cabins for each of the 6, 8, and 10-inch blocks. The 6-inch blocks will each start with a 2-inch center block, and the 8 and 10-inch blocks will start with 4-inch centers. At this point the plan is that all of the centers will be the cute blue fish fabric from Cori Dantini's Mermaid Days line that Milli picked out at the fabric store.
Unfortunately, progress on this quilt isn't happening as quickly as I would like, because Milli knows that this is HER fabric, and she wants to help. That means that I've spent more time trying to keep her hands away from needles and rotary cutters than doing any actual work on the project.
What have you been working on lately?