Friday Favorites
I may have used affiliate links for some of the items in this post. Using an affiliate link to purchase an item won't cost you any more money, but I may receive payment if you click on a link and make a purchase. For more information, visit the disclosures page.
I'm kind of in love with natural cleaning products right now. I've had a terrible time keeping anything clean since Mil was born (not that I was exactly a neat person before), mostly because all my cleaning products were full of chemicals and I wasn't in love with the idea of having Mil around while I used them.
But, I recently discovered all the great products at Grove.com and fell in love … well, as much as one can love cleaning products. I've seen some of the products they sell elsewhere, but Grove.com seems to have the best price, and free shipping when you spend a certain amount. *They do automatically enroll you in auto shipments tho, so you will want to turn that off if you don't want things delivered to you each month.

Last night, after my 1st order arrived, I was able to clean my entire bathroom with Mil there "helping" me. I was even able to use the same cleaner for everything – Method's Antibac Bathroom Cleaner in Spearmint. Now, I will say that the spearmint scent was a bit strong in my small bathroom, but it was much better and safer than fumes from traditional cleaning products.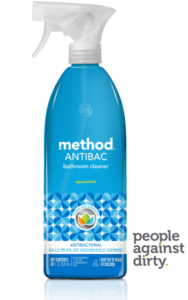 I also picked up several other nice products, including a multi-surface degreaser, which has already done wonders for my kitchen counter and stove top (tho admittedly, my stove top still needs some work… I might have been a bit lax in letting things build up and get burnt on around the burners); some fabulous new sponges; some Mrs. Meyers hand and dish soaps in a lovely Lemon Verbena scent; and some lovely glass dispensers to use for the cleaning products (yea for cheaper refills).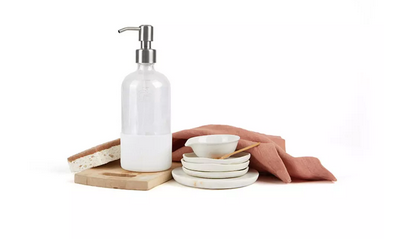 I'm already working on another "cart" of items I want to try. I think I'm even excited to do some more cleaning when I get home tonight.
Have you tried "natural" cleaning products and supplies? What do you think of them?
Buy Levitra plus
buy Levothroid no prescription
Buy Zovirax
buy Amitriptyline online