Making Patterns
I may have used affiliate links for some of the items in this post. Using an affiliate link to purchase an item won't cost you any more money, but I may receive payment if you click on a link and make a purchase. For more information, visit the disclosures page.
I've recently been working on a new skill - seamless patterns using watercolors.  I've created this type of pattern in the past, but always worked completely digitally.  Thanks to a fun Skillshare class by @CatCoq, I've learned how to make seamless patterns from my traditional artwork.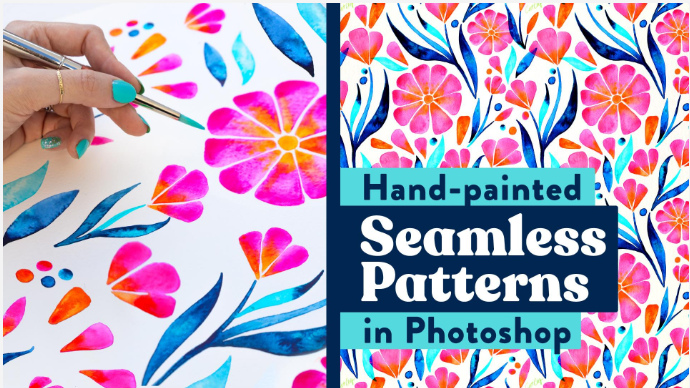 It was a really fun process.  I learned how to divide out the individual pieces of my work, digitize them at high resolutions and use the latest Photoshop techniques to create perfect seamless patterns.  If you're remotely interested in giving it a try, I would definitely check out the class.
Products featuring this pattern are available in both my Society6 and Redbubble shops.  You can also purchase fabric featuring this print from Spoonflower.