Bookish Questions – What is your favorite genre?
I may have used affiliate links for some of the items in this post. Using an affiliate link to purchase an item won't cost you any more money, but I may receive payment if you click on a link and make a purchase. For more information, visit the disclosures page.
I love reading most genres of books, and as a mood reader, the genre I prefer changes from time to time.  Right now, I find myself mostly reading Urban Fantasy.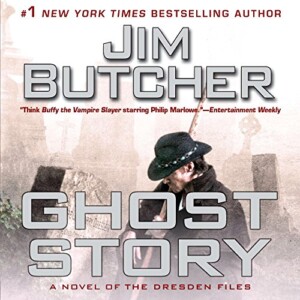 I'm currently making my way thru the audio editions of Jim Butcher's The Dresden Files.  I love listening to James Marsters as the narrator.  He feels like perfect casting for Harry Dresden.  This may be, at least partially, due to how much I loved Marsters as Spike in Buffy, but that's a whole different thing entirely.
I think what I enjoy the most about these books is what makes Urban Fantasy so magical, which is that you get to see magic in the "real world."  It's such an interesting concept to think about how the police might deal with vampires, zombies, and other creatures that go bump in the night.
If you have any recommendations for other Urban Fantasy books or series I should check out, please let me know.