Today's national craft month project can be done aas a sewing project, or a hot glue project.  I did mine as a hot glue project, because I couldn't get the layers of fabric through my sewing machine.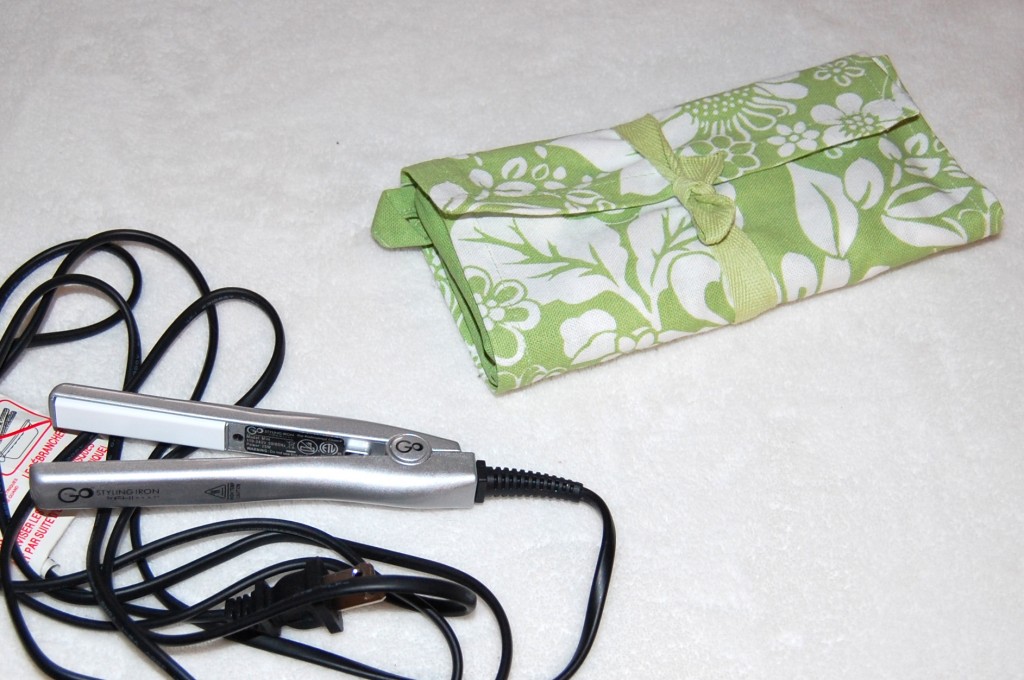 This travel pouch was made for my travel size flat iron.  It's an amazingly simple project.  For this project I used a matching pot holder, tea towel and ribbon.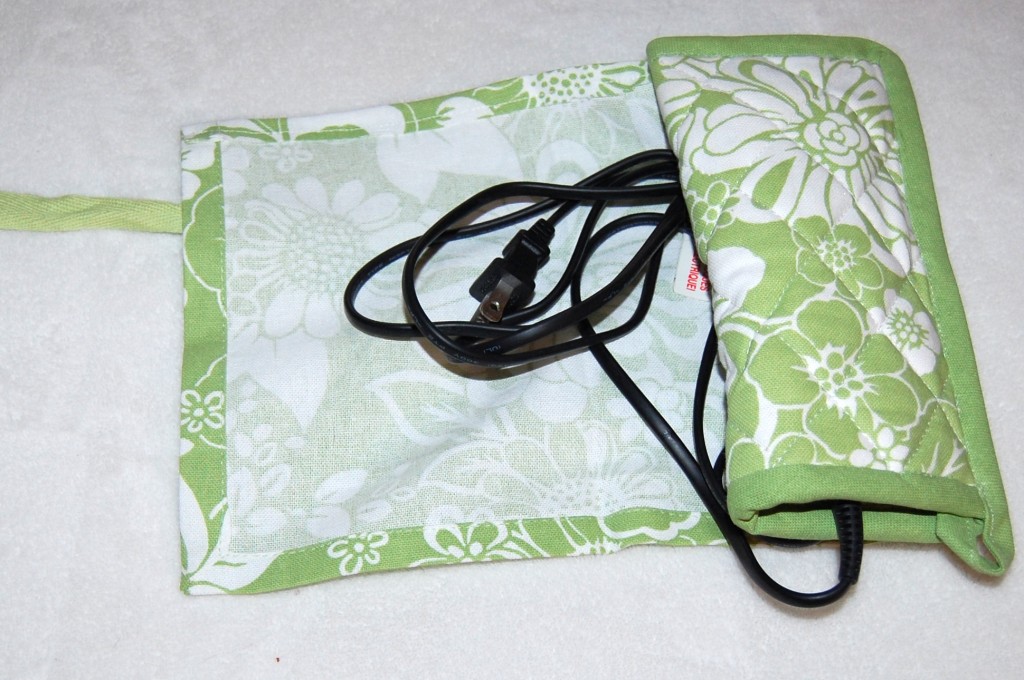 I simply folded the hot pad in half and sealed it with hot glue to make a pocket.  I also sealed the ribbon to the center of the long side here.  I then glued my tea towel section to the hot pad on the same two sides that I hot glued the hot pad together.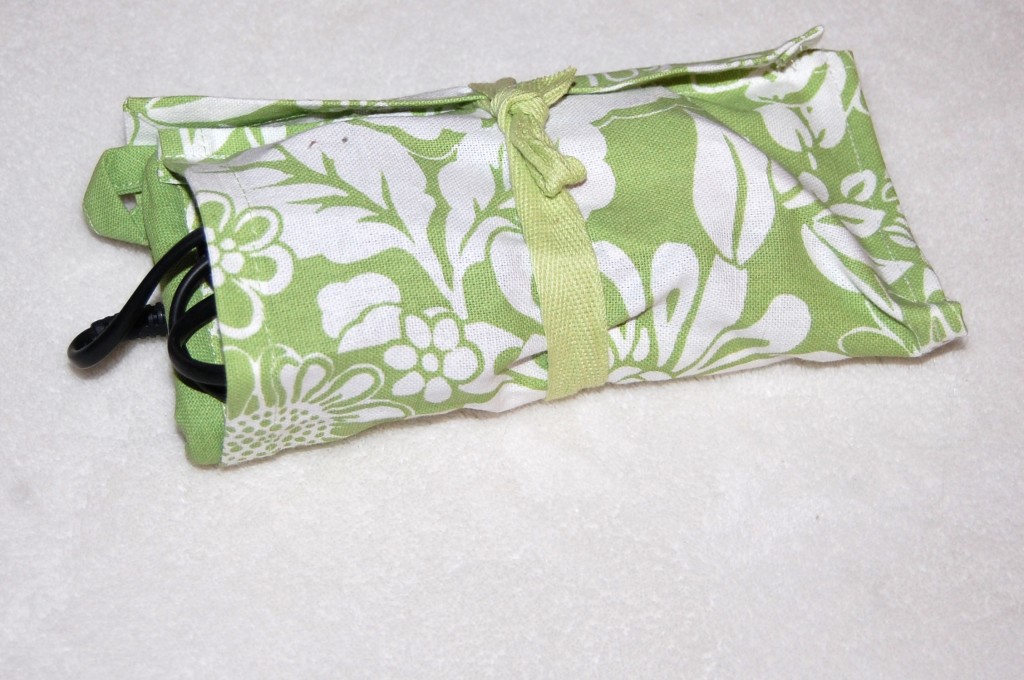 Then all you do is put your flat iron in, wrap and tie.
Is this something you would buy in the shop?