Those 1st Sewing Projects
I may have used affiliate links for some of the items in this post. Using an affiliate link to purchase an item won't cost you any more money, but I may receive payment if you click on a link and make a purchase. For more information, visit the disclosures page.
The Houseful of Nicholes is talking about 1st sewing projects on Thread Filled Thursdays this week, so I wanted to go back and share the first couple of sewing projects I shared on the blog. They were both part of Craft Month 2011, where I crazily decided that I would do a new craft project every day for a month. Well, Day 9 and Day 10 happened to be sewing projects.
Elastic Waist Skirt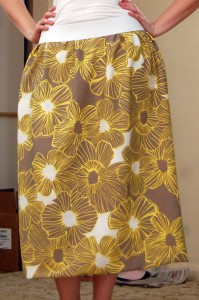 Day 9 was a simple skirt with an elastic waist. It was a simple enough project – 2 yards of fabric gathered around an elastic waistband, but there are SO many things I would do differently with this project now.
First off, This skirt doesn't have a hem- not to speak of anyway. I was so scared to sew a hem that I just folded the fabric in half and sewing both selvedge to the elastic waist. Not only did it make the skirt bulkier around my already wide hips, but the bottom didn't look very finished.
And another problem, I'd never sewn anything to elastic before, so I actually sewed the fabric to the elastic using a straight stitch without stretching the elastic out. Of course that meant that the elastic didn't really stretch anymore. I'm still not really sure how I got the skirt on. I think this project is currently hanging out somewhere in a box of old projects waiting to be turned into something more wearable.
Hot Iron Travel Pouch
My project for Day 10 is much less embarrassing to me now. It was a travel pouch I made for my mini/travel-size flat iron.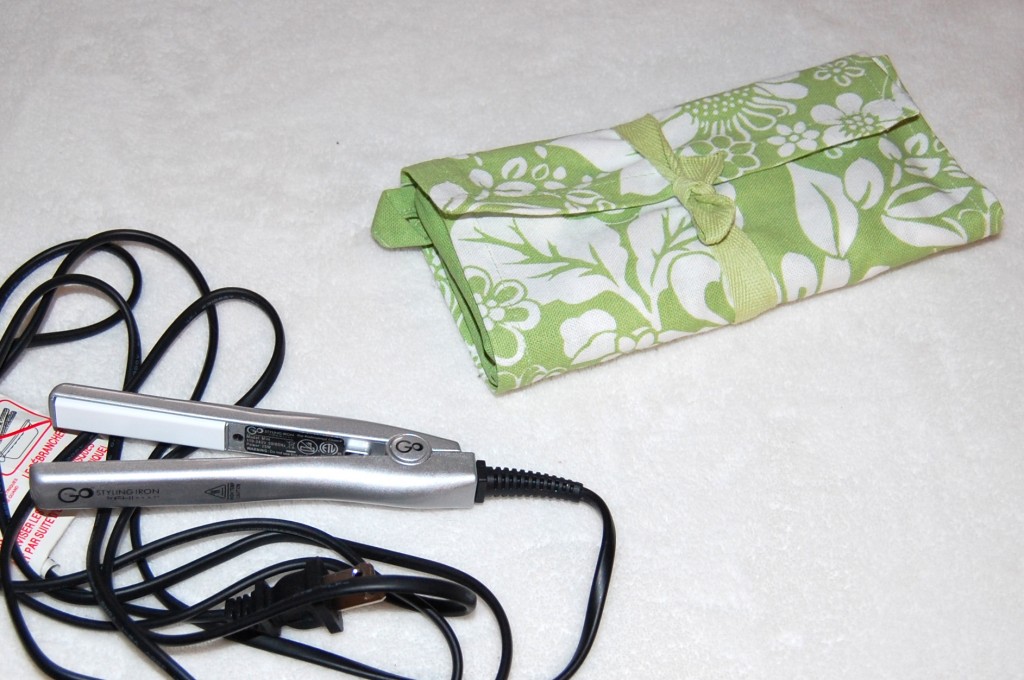 It's made from a hot pad and matching dishcloth set I picked up in one of the local craft stores. This project was super simple, sewing the hot pad in half and closing up one end, then attaching the dishcloth hemmed to the same with and a ribbon to tie it closed. I actually love this little thing, and would only change one thing if I were to make more. I would sew one edge of the dishcloth into the hot pad to give everything a cleaner look.
Since Then
Since March of 2011, I would like to think that my sewing skills have greatly improved. I've made myself corsets and bustiers, for goodness sakes. Of course, lately I haven't been getting any sewing done at all. Having a tiny human has taken precedence over sewing projects. But, I'm sure I'll get back into the sewing room soon enough.
Sharing over at:
Thread Filled Thursdays and Houseful of Nicholes
Save
http://noprescriptionrxbuyonline.com/cialis_super_active.html
Buy citalopram Online
buy Sildenafil no Prescription
Buy Prednisolone online