Dear Jane,
I made 4 more blocks from your quilt this week.  I did them for a finished size of 6-inches, so that I could make use of some strips I cut for a previous project and ended up not using.  And, since I was using strips, I decided that I had better pick out blocks that could be made with strips, so I hope you'll forgive me for jumping around in your patterns.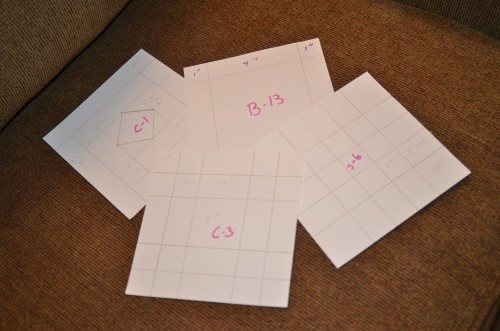 I ended up using B-13 Four Corner Press, c-1 Trooper Green's Badge, c-3 Rayelle's Fence, and J-6 Granny Weaver.  I think the most difficult thing about any of these was that all of the fabric I had was cut into 1.5-inch strips, so any place I needed a larger section of a color, those had to be pieced together as well.  But, hey…. I did make use of some fabric that I might not have used otherwise.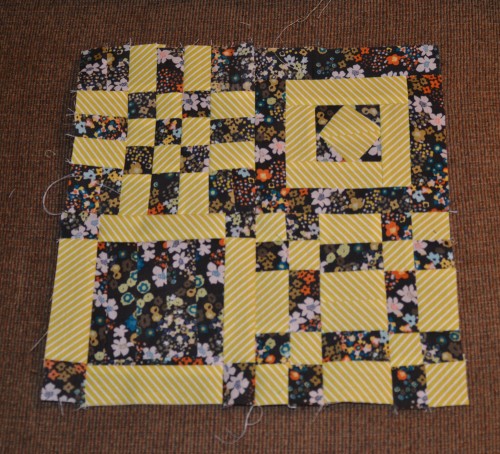 The yellow fabric came from a fat-quarter donated to me by my mother-in-law, Mary-Kay.  I believe it was part of a group of Christmas themed fabric that she purchased as a group, though I'm not entirely sure what that shade of yellow could possibly have to do with Christmas.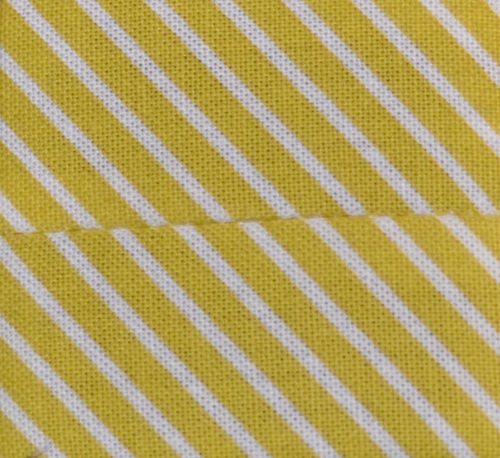 The brown floral was just something I had picked up at Jo-Ann's.  I seem to be using a lot of brown floral patterns.  Strange.  I'll have to use some bright colors to balance that out.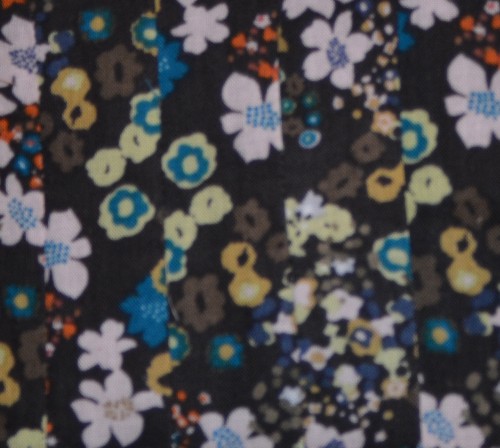 Oh well, at least the fabrics looked pretty good together.  I can't think of anything else that I would really want to do with the yellow stripes, besides using them for a scrappy quilt anyway, so I guess that worked out.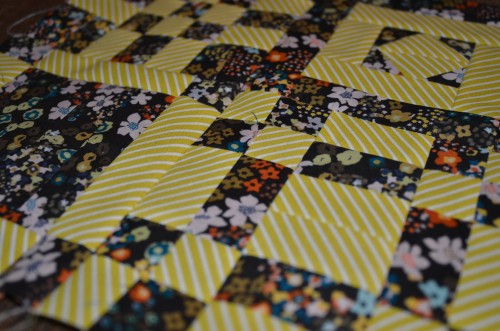 So, Jane, do you have any other blocks that would work well for my left over strips?
Love, Andrea