Zen Chic Quilt Top
I may have used affiliate links for some of the items in this post. Using an affiliate link to purchase an item won't cost you any more money, but I may receive payment if you click on a link and make a purchase. For more information, visit the disclosures page.
I have finished the quilt top for my Zen Chic White Labyrinth quilt, which I have dubbed my Fiery Labyrinth Quilt.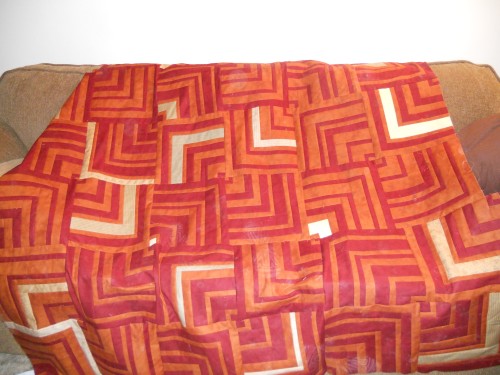 It's not near as perfect as I would have liked. Somehow my blocks ended up being much more rectangular than square, which would have been fine if they were all going the same way.  They weren't.  That meant I had to improvise, and after piecing each row, I used my ruler and rotary cutter to cut each strip down to 10 1/2 inches.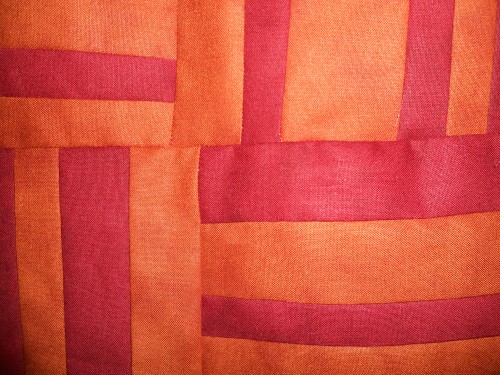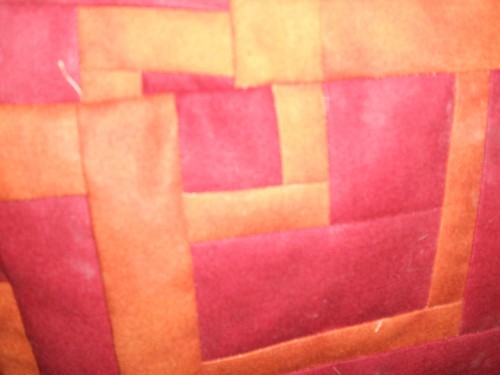 If you're really paying attention to the quilt, you can tell, but from a distance it still looks good, at least I think so.  Oh well.  I don't plan to enter it into any quilt shows, it was just something for me.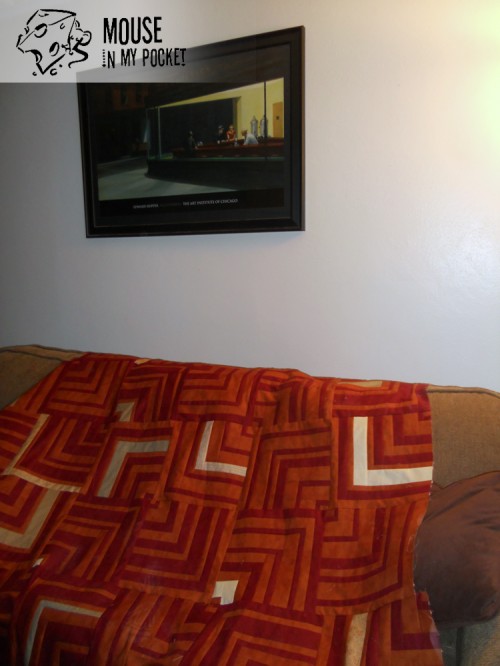 And who knows, maybe the back will look much better than the front and I'll just tell people that it's the front instead.  Or, better yet, I'll just tell everyone the blocks are wonky on purpose.   No, but really… I've decided that I don't need anyone's approval of my quilting skills except the cat.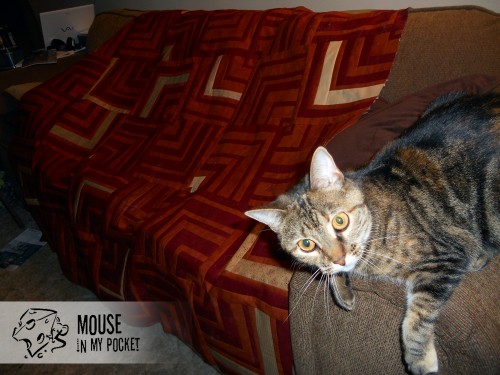 And she obviously approves since she photobombed my picture.