Missoni Knit Tee
I had plenty of left over fabric from my Missoni Maxi Dress, so I decided to use the left over fabric in an experiment.  I wanted to take my Kitschy Coo Skater Dress pattern and see if I could make a top.
It was actually a lot easier than I thought it would be.  I started by tracing out the two pattern pieces for the top on parchment paper.  I love parchment paper for making pattern adjustments.  The weight makes it easier to work with an it's just see-thru enough to trace things well. I added 2.25″ to the length of the top pieces.  Then I took the front and made a neckline adjustment for a wide v-neck (I totally made up the line for it).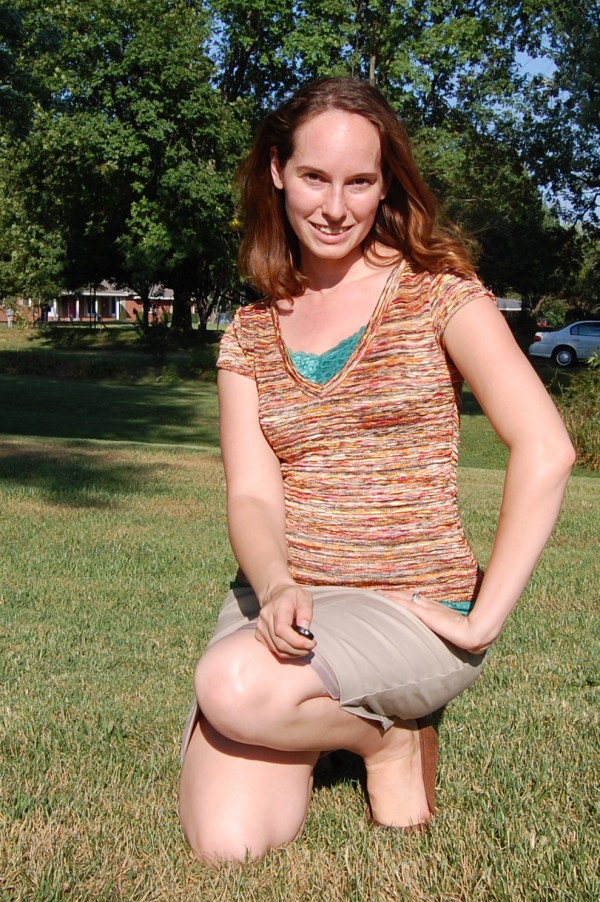 From there it was simply following the Kitschy Coo pattern instructions, sans skirt of course. Once that was complete, I added a wide band to the bottom.  It gave the piece a little more grounding and covered for the fact that I really should have added another inch or two to the bottom of the top.  What can I say? I like my tops longer.
Overall, I think the top came out pretty well, especially as an experiment.  What do you think?