My Christmas crazy quilt is starting to come along.  Which is really quite surprising as I haven't been working on it anywhere near as much as I should.  With my steampunk crazy quilt, I spent about an hour or so each evening, piecing my blocks and then spent another couple hours each night working on the hand embellishments.  With this one, I have just been lazy.  Even if I didn't do much machine work, there's no excuse to skip the hand work in the evenings while I catch up on my favorite tv shows.  But lazy me, I haven't done it.
So, here's the measly completed section of the quilt – a whole half of a row.  It finished at 24×20 inches.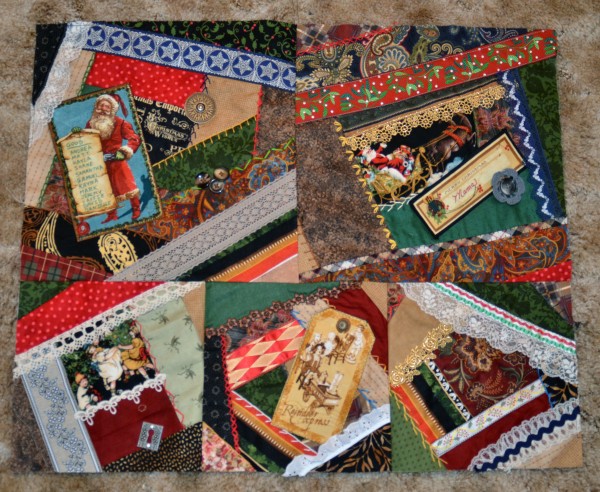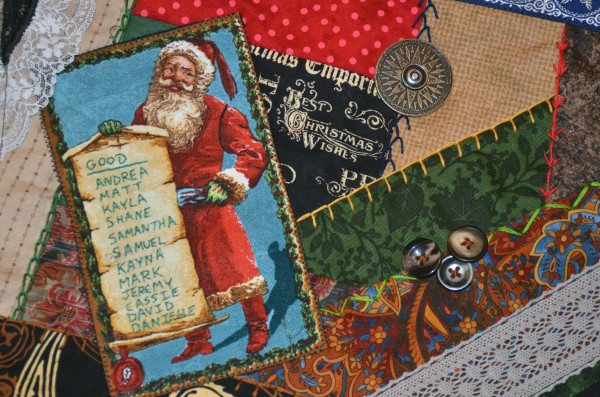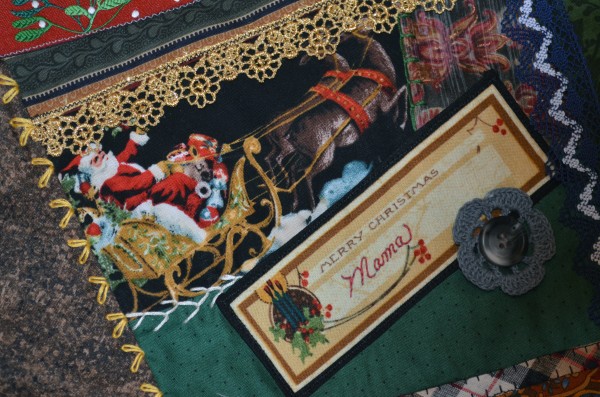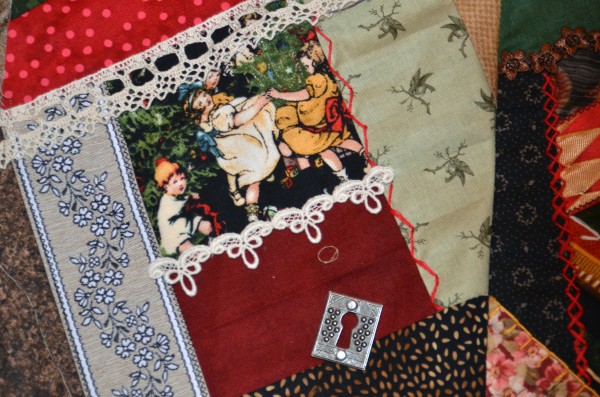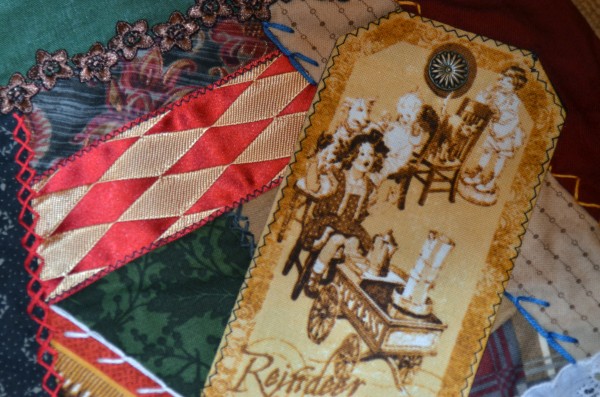 I also have a few other blocks in progress.  I have 4 of the 8-inch blocks ready to go.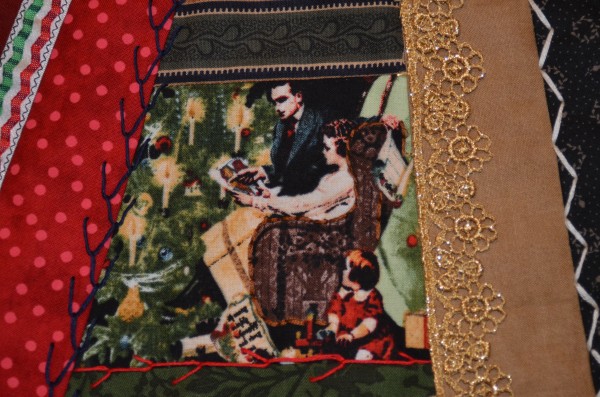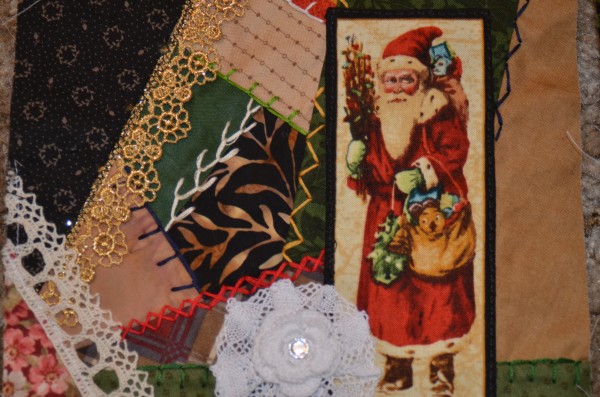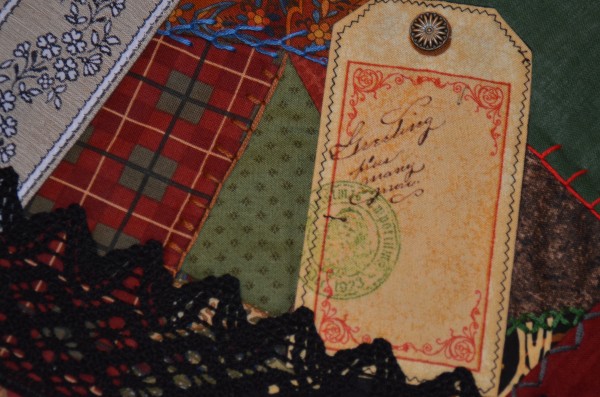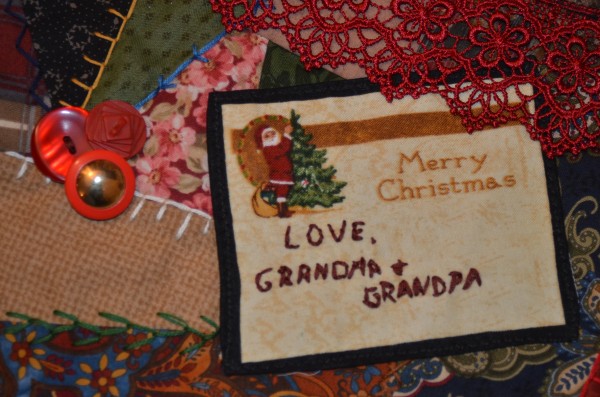 And another 2 12-inch blocks as well.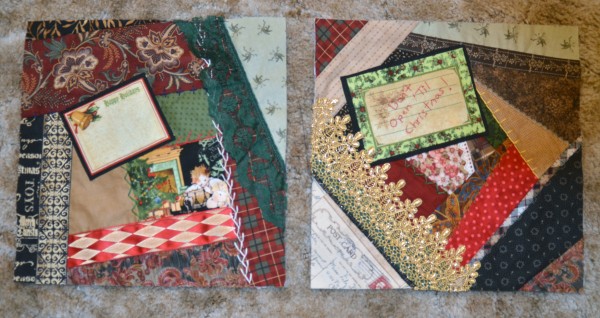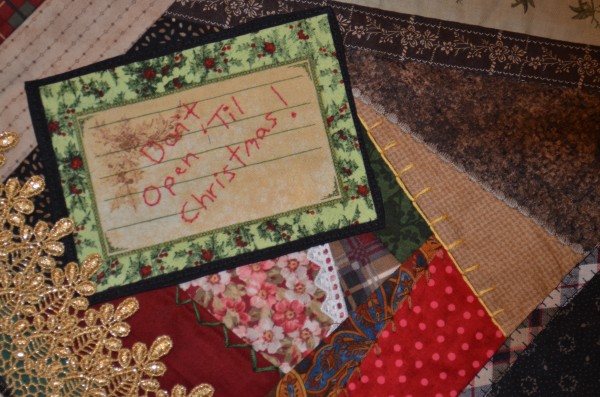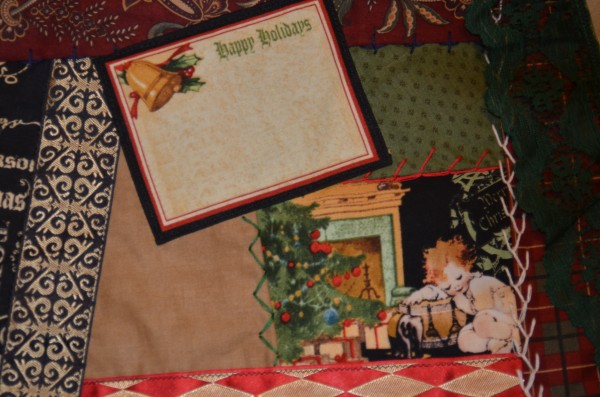 Any ideas for the blank tags?  I'm open to suggestions.