A Quilt for Mother's Day
I may have used affiliate links for some of the items in this post. Using an affiliate link to purchase an item won't cost you any more money, but I may receive payment if you click on a link and make a purchase. For more information, visit the disclosures page.
You may remember that a couple years ago I made my dad a quilt for Christmas.  Well, I still hadn't gotten around to making a quilt for my mom.  That changed this year when I ran across the Sweet Life line by Cori Dantini for Blend Fabrics.  One of the fabrics in the line was a panel featuring 3 girls, and since I have 2 sisters, it was the perfect inspiration for a quilt.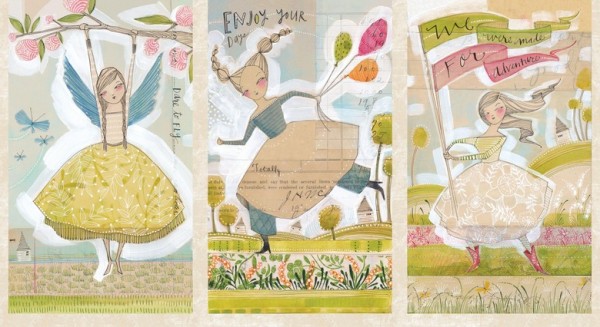 I designed my quilt around the panel fabric using 6 and 12-inch economy blocks in coordinating colors and prints.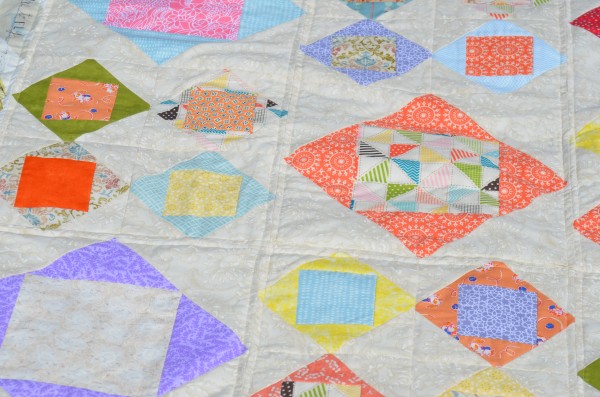 I purchased 2 prints from the line – Tiny Seeds in Blue and Pure Delight in pink – to pull everything together, but most of the fabric came from my stash.
I really love how the quilt came out, and I'm hoping that my mom does too.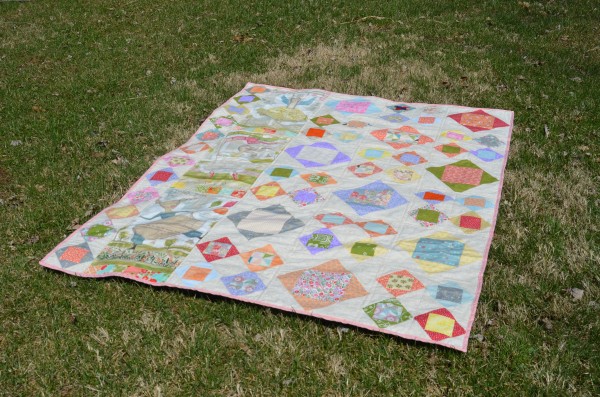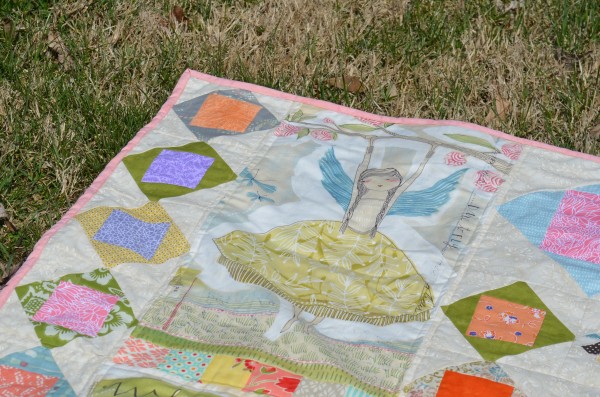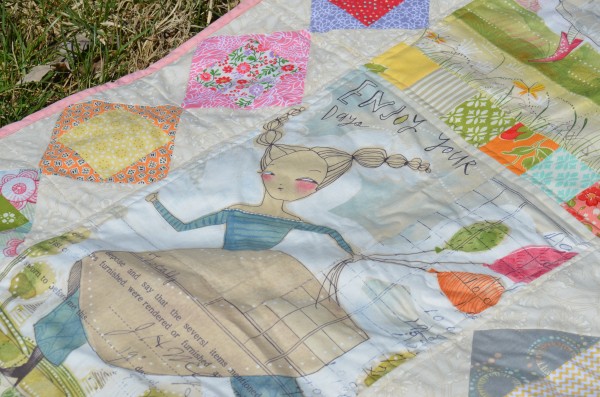 For the back of this quilt, I used a dark blue woven fabric to give the quilt a little more weight.  The binding was done in a vintage pink brushed cotton.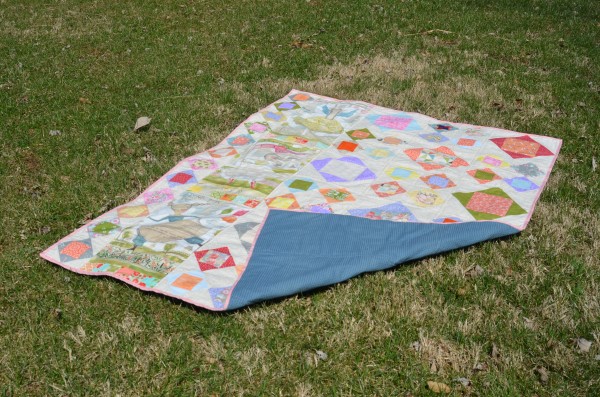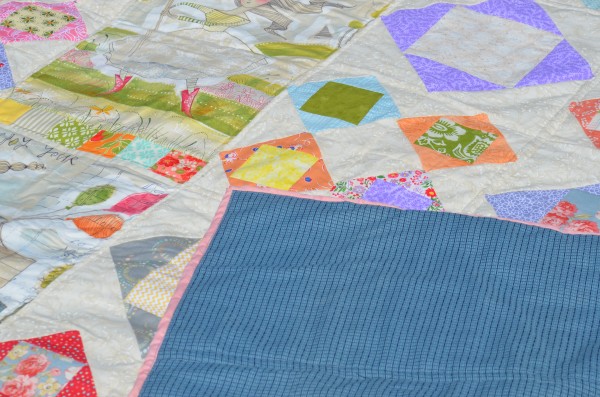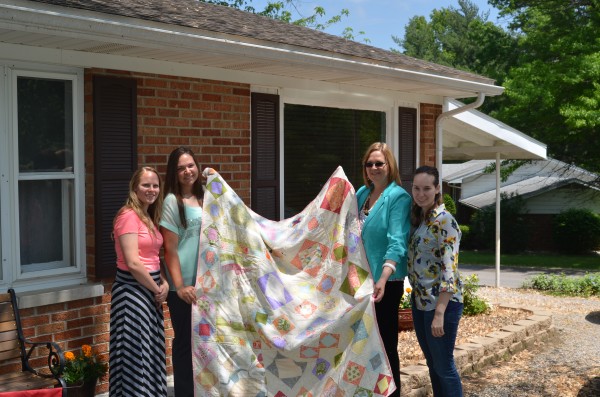 Have you ever made anything for your mom (grade school projects don't count)?  How did it turn out?