I've had lots of requests recently to use the layout design I originally made for my #DYOSampler Quilt, which became the base for my Communique Quilt.  So, I took a little time and made a nice clean (digital) version of the layout for you all.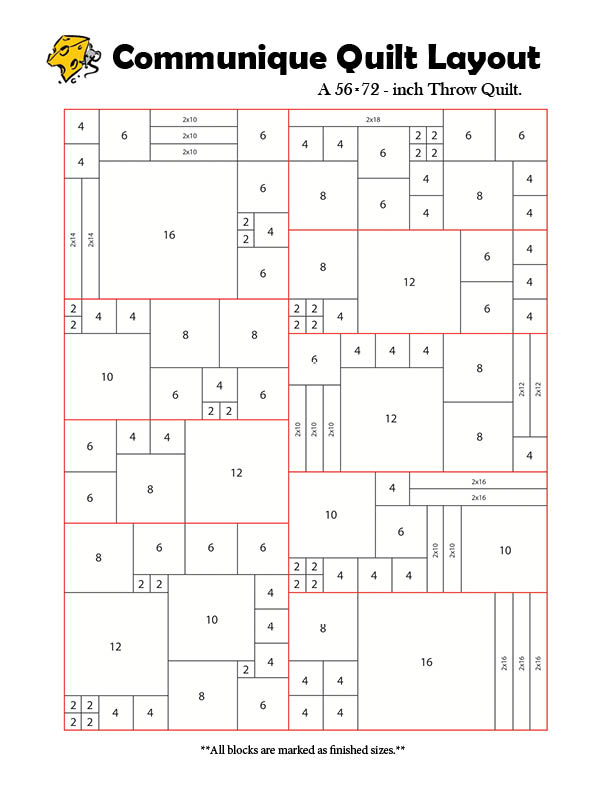 I think this version will be much more useful to you with easier to read block sizes, including sizes for the 2″ strip pieces. 
Get Your Copy
Click the link below to download a printable PDF of the pattern.
Your Projects
As you may know, I used this design as the center section of a king-size bed quilt.
I'd love to see what you make with this quilt pattern.  You can shoot me an email with photos of your finished quilts at mouse@mouseinmypocket.com. Or, if you've blogged about it, please feel free to share a link to your finished project in the comments below.