Banana Oatmeal Cookies
I may have used affiliate links for some of the items in this post. Using an affiliate link to purchase an item won't cost you any more money, but I may receive payment if you click on a link and make a purchase. For more information, visit the disclosures page.
This is a cookie recipe that I got from my grandmother. They are a great way to use over-ripe bananas, and they're so good I've been known to "waste" bananas so I can make them.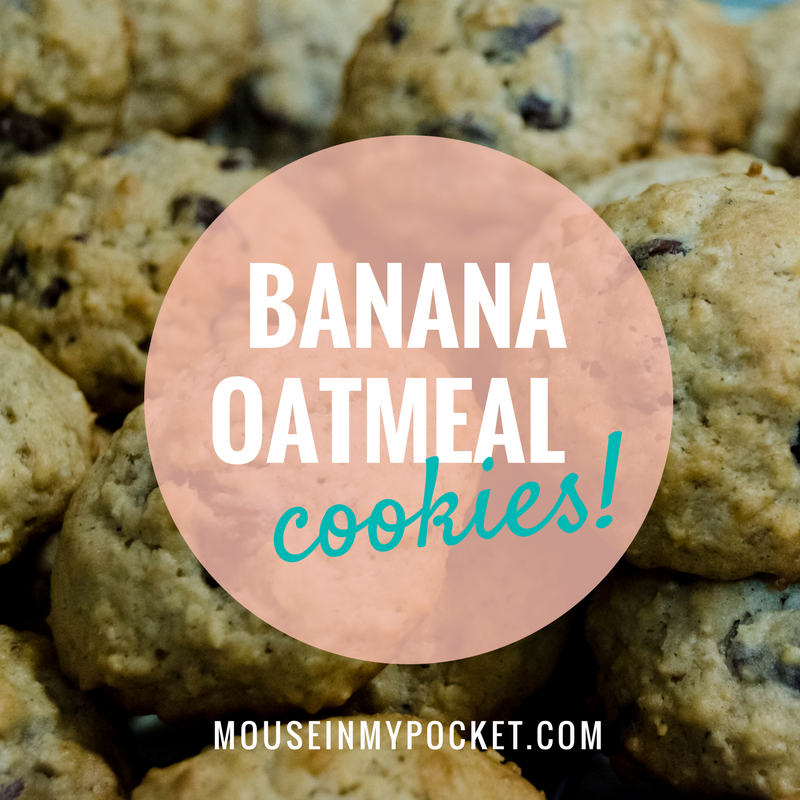 Ingredients
1 1/2 cup flour
1 cup sugar
1/2 t baking soda
1 t salt
1/4 t nutmeg
3/4 t cinnamon
3/4 cup shortening
1 egg
1 cup over-ripe mashed bananas (2-3)
1 3/4 cups quick rolled oats
OPTIONAL: 1/2 bag chocolate chips (or other chips as desired)
– My mom likes to use butterscotch in these.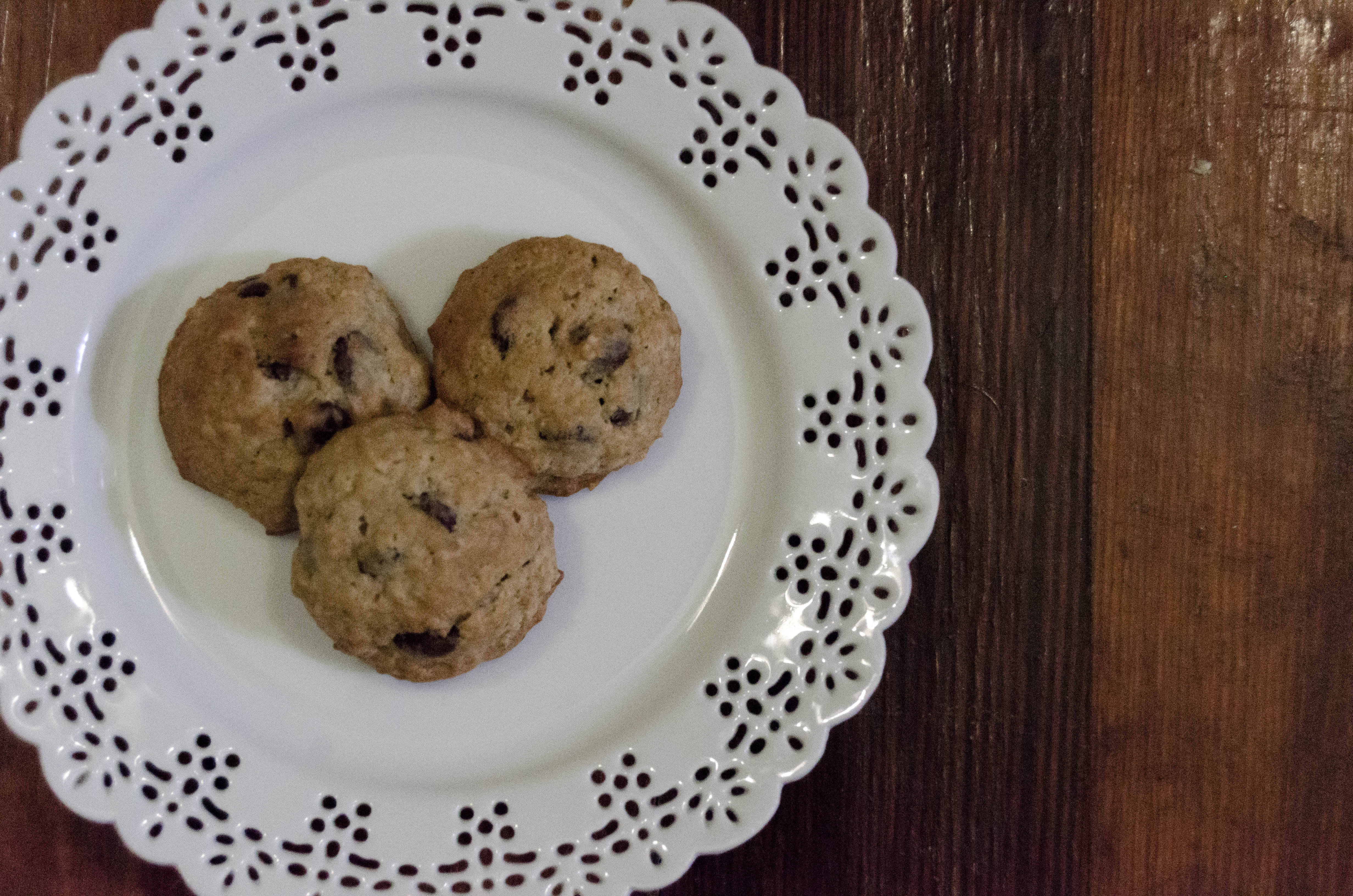 Directions
Preheat oven to 375°F. (That's 190°C for my friends across the pond.)

Dump all the ingredients into a large bowl, except chocolate chips.
Mix well. 
Stir in chocolate chips.
Drop by heaping teaspoon fulls onto ungreased cookie sheet. I like to use parchment paper on my cookie sheets. The cookies don't stick and the sheets can be used multiple times.
(To get perfectly round evenly sized cookies, I use a #80 cookie scoop. I get mine at the local restaurant supply store, but Target has a few similar ones with nice soft handles.)
Bake approximately 13 minutes, until just brown at the edges.