Anatomy of the Farm
I may have used affiliate links for some of the items in this post. Using an affiliate link to purchase an item won't cost you any more money, but I may receive payment if you click on a link and make a purchase. For more information, visit the disclosures page.
Over the next few weeks, I hope to spend so time with you, discussing a great book I found during a recent trip to the bookstore — Farm Anatomy: The curious parts and pieces of country life, by Julia Rothman.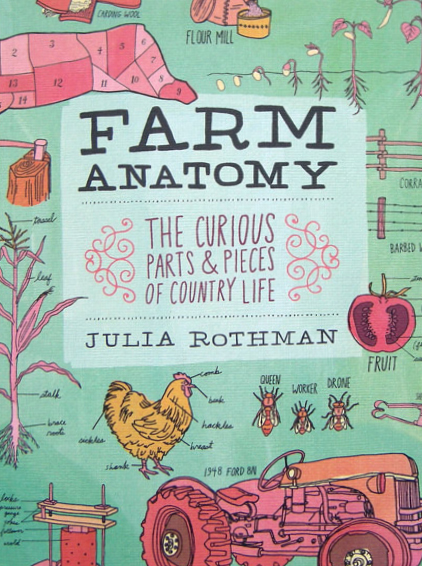 From row crops to gardening and animals, this is a beautiful visual guide to all aspects of the farm. As a visual person myself, I've already found this book to be very helpful in understanding some of the things that my husband talks about doing on the farm.
Being from a farm family myself, I'm always looking for ways to explain farming and farm life to my non-farming friends; and since Matt and I are currently not living on the farm (we eventually want to have) I have been in need of visuals. Enter Mrs. Rothman's book, a solution to my problem.
The best part, she didn't grow up on a farm, but married a man who did, so her perspective makes the visualizations in her book much simpler for non-farmers to understand. Plus, I love the illustration style.
If you would like to pick up your own copy, and follow along, it can be found in the farming section of your local bookstore or at any of the online book retailers.
buynoprescriptionrxxonline.com/buy_vardenafil_no_prescription.html
buynoprescriptionrxxonline.com/xenical_without_prescription.html
buynoprescriptionrxxonline.com/buy_zoloft_without_prescription.html
buynoprescriptionrxxonline.com/zovirax_no_prescription.html
Next week, we will be covering Chapter 1: Breaking Ground.
Read all of the Chapter Reviews
Ch. 5: Separating the Sheep from the Goats