Breaking Ground
I may have used affiliate links for some of the items in this post. Using an affiliate link to purchase an item won't cost you any more money, but I may receive payment if you click on a link and make a purchase. For more information, visit the disclosures page.
Today I am bringing you the first Chapter of Farm Anatomy by Julia Rothman. As I mentioned last week the entire book is full of beautiful and useful illustrations (or infographics) to help explain the basics – and not so basics – of farming.
The first chapter in Julia's book is titled "Breaking Ground." This chapter includes:
layers of the soil
topsoil chart
the texture triangle
mineral nutrients
crop rotation
contour farming and terracing
windbreaks
predicting weather
composting
an acre is….
Basically, this chapter is all about the soil used to grow crops and raise livestock. I learned all sorts of useful things in this chapter, like the proper percentages of ingredients to make a good compost.
For those of you who are interested, that's 6 inches of green followed by 2 inches of browns, then repeat.
Of course, I did learn some slightly useless information too – like that an acre is 160 perches.
buynoprescriptionrxxonline.com/buy_nexium.html
buynoprescriptionrxxonline.com/buy_prednisone_without_prescription.html
buynoprescriptionrxxonline.com/prevacid_no_prescription.html
buynoprescriptionrxxonline.com/buy_propecia_online.html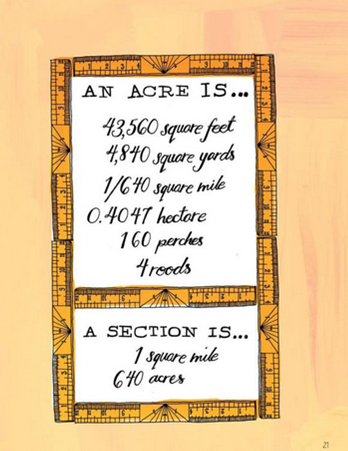 I didn't know what a perch was, so I asked my husband what a perch was…. he said it's what a bird sets on. I'm going to have to start qualifying my questions.
Next stop – Google. Google sent me to Wikipedia, which gave me the following answer:
A perch is as a unit of measurement used for length, area, and volume in a number of systems of measurement. Its name derives from the Ancient Roman unit, the pertica. … The perch as a lineal measure in Rome, was 10 feet (3.05 m), and in France varied from 10 feet (perche romanie) to 22 feet (perche d'arpent – apparently 1/10 of "the range of an arrow". – about 220 feet). To confuse matters further, by ancient Roman definition, an arpent equalled 120 Roman feet. … In England, the perch was officially discouraged in favour of the rod as early as the 15th century, however local customs maintained its use.
Hmm…. that still doesn't give us a straight answer, now does it? Oh well! 1/ 640th of a square mile is a good estimate for me.
If you've picked up this book, what did you find more intriguing about this chapter?
Come back next week for Raised in a Barn.
Read all of the Chapter Reviews
Ch. 5: Separating the Sheep from the Goats