It's Lent
I may have used affiliate links for some of the items in this post. Using an affiliate link to purchase an item won't cost you any more money, but I may receive payment if you click on a link and make a purchase. For more information, visit the disclosures page.
Today is Ash Wednesday, which is the first official day of Lent.  Now for lent, I'm either supposed to give up something, or add something to my schedule.  This year for lent I'm going to give up my mess.  Yes, my mess.  My whole house is a mess most of the time because I don't like to pick up after myself.  So for Lent, I'm going to clean my house up and keep it that way.  I actually started the process last night in the kitchen.  I did dishes, swept and mopped the floor, and even gathered up all of the trash and recyclables, which my wonderful husband was nice enough to take to the dump for me.  The kitchen still needs some work, but it's getting there.
My goal for tonight… my closet.  As you know from my Fashion Friday posts, I have lots of clothes, including lots of shoes and hats.  Plus, when I got married my closet space shrunk by half.  So tonight, I'm going to work on getting caught up on laundry so I can actually see what all I have and based on that I will be getting rid of some clothes, shoes, bags, and hats… maybe even some jewelry.  My mom is planning a yard sale this spring, so I might as well contribute.  But if you wear a 7.5 shoe or a size sm/med and are in need of something let me know.  I just might have it.
**Update – 8:30 PM
Well, it took most of the night, but I've finished cleaning out my closet, at least for the first go around.  I'm entirely sure I still have too many clothes, since I didn't get to the laundry, but I got rid of a lot of stuff.  Don't you agree?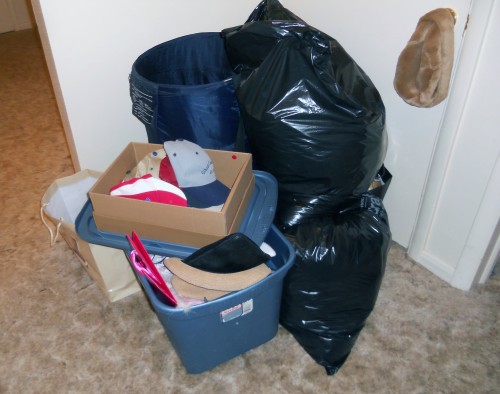 And the best part?  I can see the floor!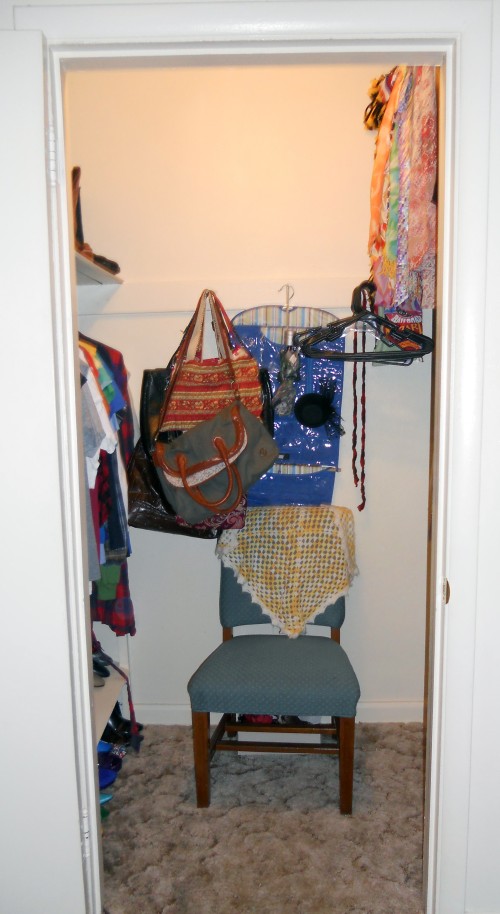 I'm still trying to figure out the best way to organize my purses, but until I do, the hook they are hanging on seems to work pretty well.  I really love that I can see my shoes.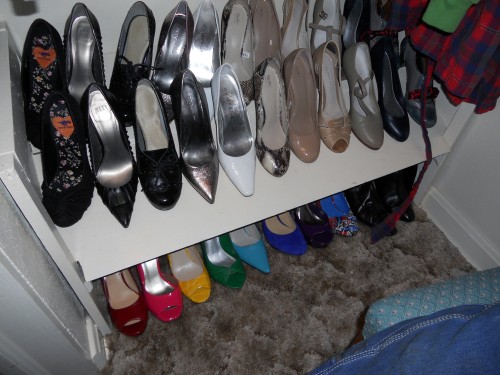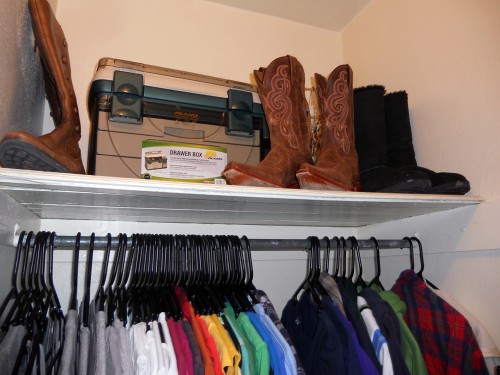 Though I may need a better location for my jewelry box – yes it's a tackle box, and it's amazing.  I also hung an extra curtain rod at the top of my closet to hang my scarves.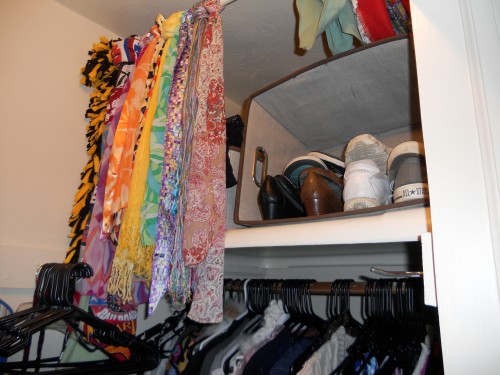 I'm keeping swimsuits and belts behind in fabric boxes behind them.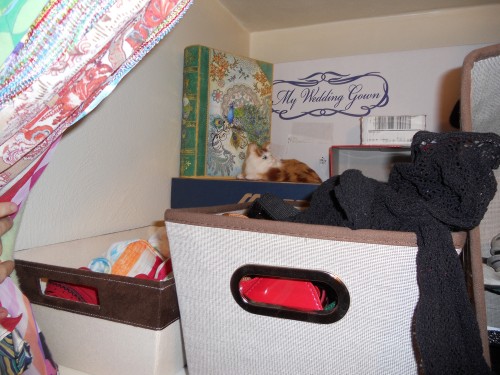 Of course, as always my clothes are divided by type, then solid v. pattern, then by color.  Yes, it's a little OCD, but 4-H told me that just meant I had a "Gold" personality type.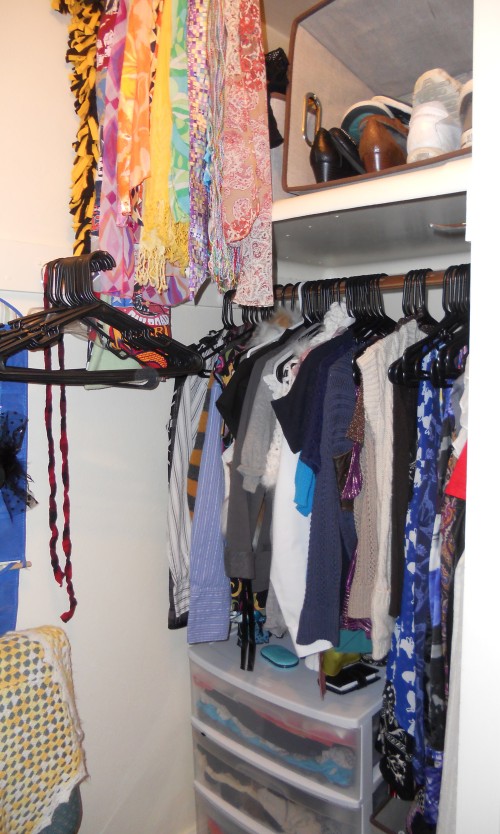 So, that's the first of my Lent projects.  What are you doing for lent?