Spinning a Yarn
I may have used affiliate links for some of the items in this post. Using an affiliate link to purchase an item won't cost you any more money, but I may receive payment if you click on a link and make a purchase. For more information, visit the disclosures page.
The 7th and final chapter in our book, Farm Anatomy: The Curious Parts and Pieces of Country Life is entitled Spinning a Yarn.  This chapter of the book covers:
Carding and spinning yarn
Natural dyes
How to make a flower press
How to make a corn husk doll
Making rag rugs
Making candles
Quilt patterns
Of course, with my love of crafts, I am particularly fond of this chapter. I found the natural dyes chart to be particularly interesting.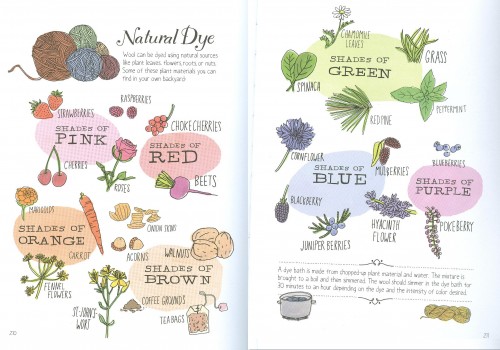 For instance, I was completely unaware that you could use carrots to dye things, let alone acorns and walnuts.  I would love to try it sometime.  I wonder how well the colors hold up.  Have any of you ever made your own dyes?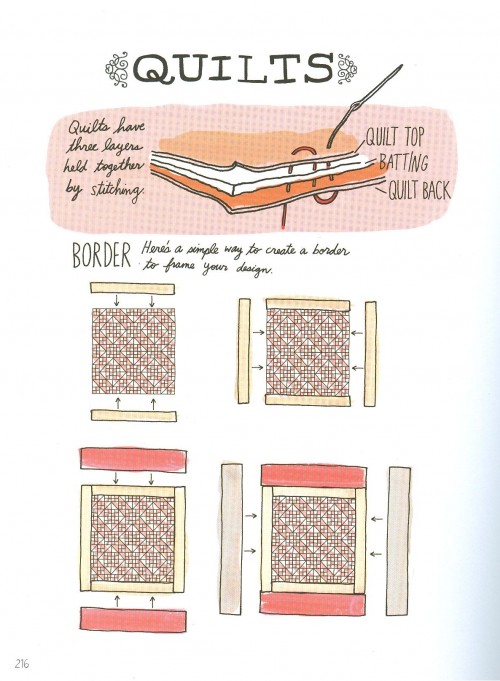 Another thing that I particularly liked about this was the section on quilts.  As I'm sure you know from my blog, I like to quilt.  I'm working on several different quilts right now, including a Dear Jane quilt, a Crazy Quilt and one of my own design.  You would think that I would just work on one and get it done, but I just don't have the patience for that.  The Dear Jane quilt requires me to make my own templates at the size I need based on the small sample patterns in my book.  And my quilt is entirely in black and white, so sometimes I just get tired of looking at the lack of color on it.  But at least all my pieces for that one are cut out.
Now my crazy quilt seems to be going pretty well at the moment.  I've got an entire row of that quilt completed already.  Well, almost completed.  I am adding some embroidery and other embellishments to it still.
Do you have any awesome projects you're working on right now?  Has this chapter of the book inspired you to start some?