Springtime Flowers
I may have used affiliate links for some of the items in this post. Using an affiliate link to purchase an item won't cost you any more money, but I may receive payment if you click on a link and make a purchase. For more information, visit the disclosures page.
Yesterday was the first day of spring, and 80 degrees, so I no longer feel bad about the fact that I spent my Sunday doing a little gardening.
The first thing I did was take a trip into town.  I needed some new pots and I wanted to pick up a few seeds before they were sold out. I got 4 pots at the store, all for roses.  Three were identical pots for the roses I started last fall.  They managed to survive the winter, so I thought they deserved some real pots instead of the bottom of milk jugs.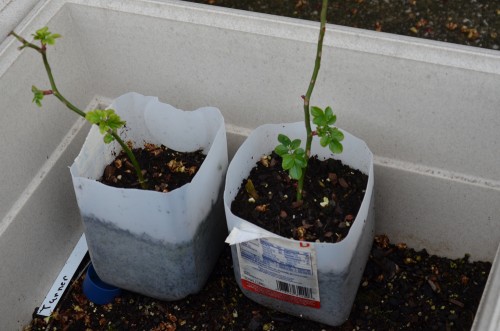 I like the new pots because they're much larger, which means that the roses can live in them for the next couple years – assuming that they continue to live that long.  As I mentioned in my post about starting my garden, I killed a potted rose last year.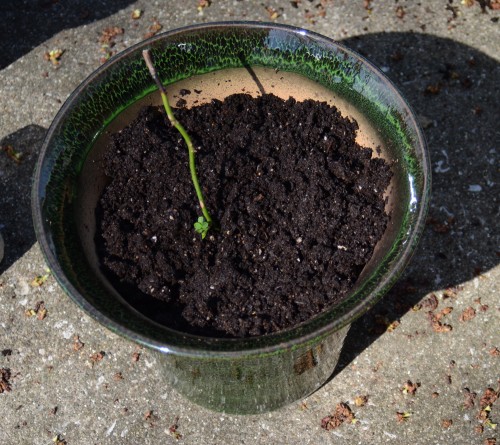 This year I think I did a much better job.  Firstly, I picked out nice heavy clay pots, with drainage.  That should mean that they won't flood, which is probably how I killed the last one.  Another thing, I made sure to add a little dead vegetation to the bottom.  I'm hoping it will help keep the soil in the pot, but still let water out.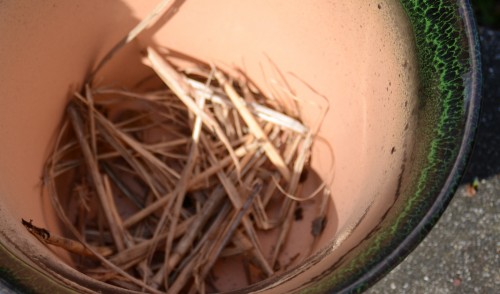 After that I tamped down some moisturized soil before adding my plant and filling the pot.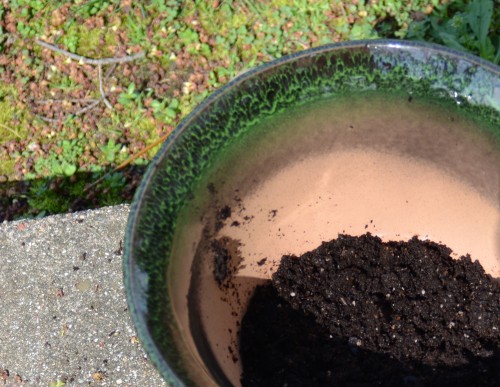 I certainly hope it works, because besides replanting my rose cuttings, I also potted a rose bush the same way, but in a much larger pot.  I told you I was looking for a red rose, and I found one I liked, so I went ahead and got it.  It was less than $10, so it's not a major issue if it fails.  The variety of rose I picked out is called Mr. Lincoln.  It's a breed of Hybrid Tea Rose.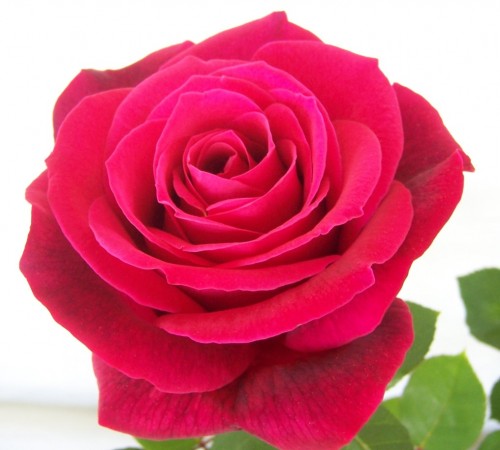 Photo via the 2-Minute Gardener
It might be a little more orange than I'd like.  I really like red roses that are more blood red, but it will be ok, because the shape of these roses reminds me of Alice in Wonderland and "Painting the roses red."
Of course, roses aren't the only things I planted.  I picked up a couple strawberry plants, a concord grape vine, and some seed packets. I got the strawberries planted in some simple clay pots, but I'm waiting to plant my grape vine.  I'm hoping that Matt will be able to drill some holes in a couple large plastic pots I bought last year.  I forgot before, and I'm pretty sure that's how they drowned.
None of my seed packets can get planted yet.  My seed packets are all Burpee brand, and while I am not getting paid for my opinions about their products, I can't not tell you how much I like their products.  They have great varieties of products and carry a lot of great heirloom varieties – like the ones I picked up.
I got myself some yellow pear tomatoes,


Source: burpee.com via Andrea on Pinterest
Oriental Poppies in brilliant red,


Source: burpee.com via Andrea on Pinterest
And some heirloom sweet peas called "Captain of the Blues."  They don't sell them on their website yet, so the closest I could find are these –  Mine will be all blue and purple.


Source: burpee.com via Andrea on Pinterest
Have you done anything in your garden yet?