Fashion Friday – Geek Chic
I may have used affiliate links for some of the items in this post. Using an affiliate link to purchase an item won't cost you any more money, but I may receive payment if you click on a link and make a purchase. For more information, visit the disclosures page.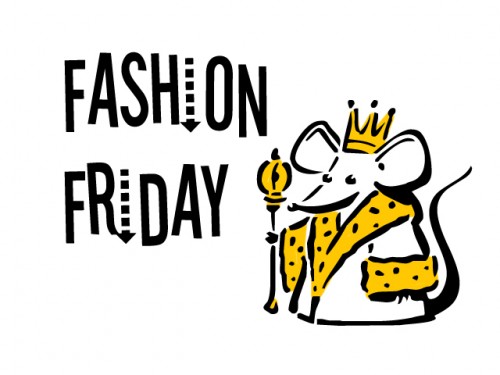 Going though my old Fashion Friday posts, I've noticed that I'm wearing a dress or a skirt in almost all of them.  Now, I do love a good dress, but I don't always dress up.  I think it's about time you see what I wear outside of the office (and sometimes in it).  Today's Fashion Friday is very geek chic.
For me, the base of any good outfit is an amazing pair of shoes, and dressing down doesn't make it any different.  When dressing down, Chuck's are my go-to shoe.  I particularly love this grey pair with the lime green and animal print tongue.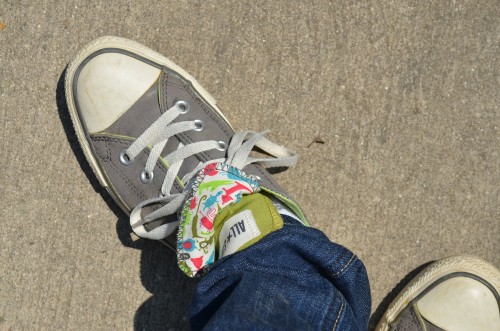 I'm also a huge fan of skinny jeans, even if I'm not as skinny as I once was.  My favorite pair of skinny jeans is by Vigoss.  I picked them up at Nordstrom's for $30 the last time I was in Indy – I love a good half price sale.
Source: shop.nordstrom.com via Andrea Turner on Pinterest
Now, the top half of my outfit is where I get really geeky.  I'm a fan of The Big Bang Theory, so I can't help but own my very own Bazinga! tee.  I actually picked this one up during my shopping spree last weekend.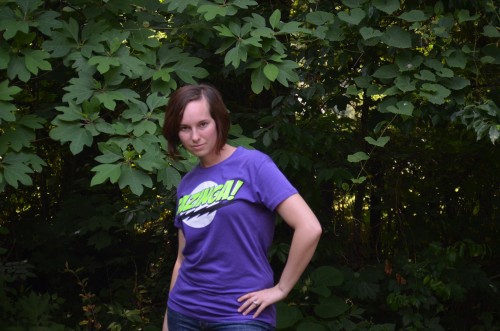 Now, there's only one thing missing from this look.  It's Friday, so I do still have to go to work.  This is where I draw inspiration from my professors in the Computer Graphics Technology program at Purdue University – and one professor in particular. 
I remember thinking how very cool Maicher was, walking into class in jeans, a marvel comic tee and a suit jacket.  I'm sure he doesn't know it, but that style has become to me the epitome of what it means to me to be a college professor.  I doubt I had a lot of professors who dressed that way.  As a matter of fact, Professor Maicher is the only one I can come up with at the top of my head – and he didn't always dress that way himself. 
The strange thing is that as I've started teaching classes myself, I find that my goal is to teach as well as he did – or at least provide my students with as much inspiration to learn and create.  Maybe taking a little of his style is a start – a reminder to myself, that connecting with my students personally will help me to connect with them intellectully, and move them on to greater things.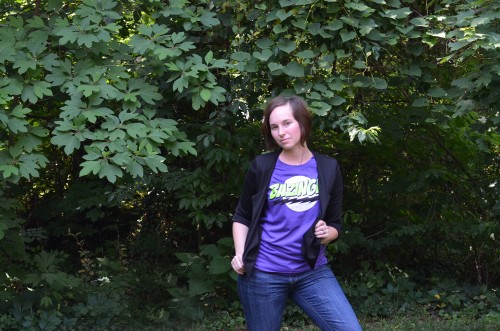 Do any of your memories from the past make a difference is how you dress?  What one piece in your wardrobe do you wear because it reminds you of something important to your life and goals?  Tell me about it.