Shopping Spree
I may have used affiliate links for some of the items in this post. Using an affiliate link to purchase an item won't cost you any more money, but I may receive payment if you click on a link and make a purchase. For more information, visit the disclosures page.
Every year my mom and I go shopping for my birthday.  This year was no different, even if we did have to do it about a month after my actual birthday.  – Working on Kayla's wedding, and life in general seems to keep most of my weekends booked – but we finially both got a Saturday free.
We started our Day at Grace's Lifestyle Plaza.  It's a great little botique store in Ft. Branch, IN.  They have clothes and accessories in the Graceful Lady, and also carry dolls, toys, gifts, home goods, and antiques.  While I was there, I picked up a great little top by Chelsea & Violet with an abstract print.  I found several other pieces I liked, but I was on a budget.
On our way from Ft. Branch down to Evansville, we made a quick stop at Quilts N' Bloomin Haubstadt, so I could pick up a Mother's Day gift for my mother-in-law.  I got her the Pampillion Layer Cake by 3 Sisters for Moda.  You can get it online at The Fat Quarter Shop, but I prefer to buy local when I can.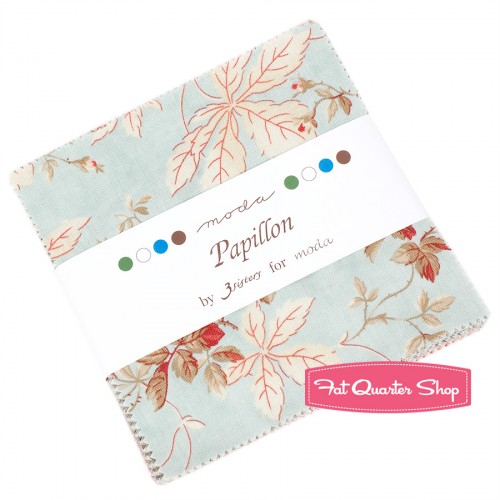 When we got down to Evansville, the first place we went was The Graceful Lady.  It's owned by the same people that own Grace's Lifestyle Plaza in Ft. Branch, and carries a lot of the same brands as the one in Ft. Branch, but has different styles.  This was super awesome.  I ended up picking up a dress that was similar to one I liked in Ft. Branch, but had a different cut. I definately like the one I picked up in Evansville better.
While we were in that shopping center, we stopped at the Shoe Carnival and JoAnn's.  Luckily for my husband I didn't buy any shoes at Shoe Carnival.  I actually didn't buy a single pair all day.  I'm looking for some flat sandals, but I'm very particular about what I want.  And I didn't even look at any fabric while we were in JoAnn's.  Other that needing some more backing fabric for the crazy quilt I'm working on, I think I've got plenty of everything.  I have an awful lot of fat quarters already — they're my weakness.
Once we were done at the shopping center, we stopped and had lunch at Rafferty's before heading to the mall.
My main reason for going to the mall was the gift certificate to Dillard's that my sister got me for my birthday.  Thanks to that gift card, and a reduced price, I was able to pick up a great Cremieux Dress for Kayla's bridal shower.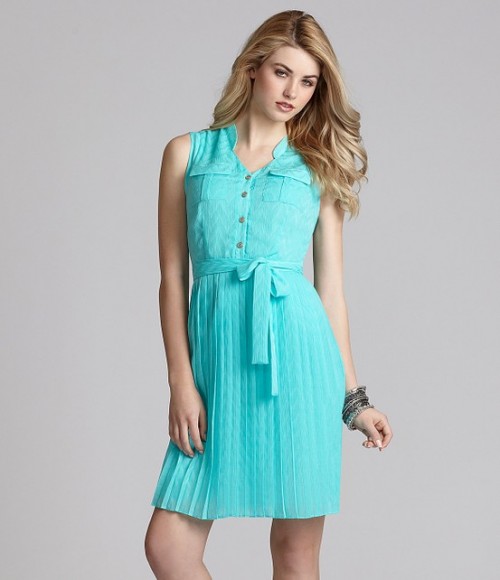 While we were at the mall, I stopped in a couple other stores.  I picked up a Bazinga! tee and a pack of headbands from Hot Topic.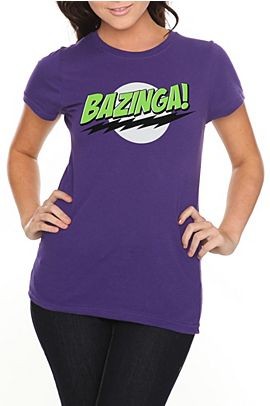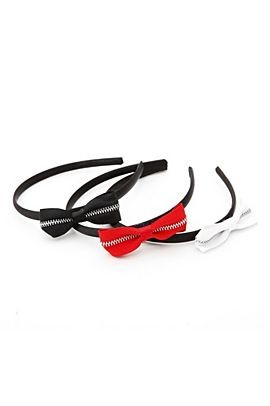 I also stopped in Wet Seal and picked up a coral buttondown and matching tank.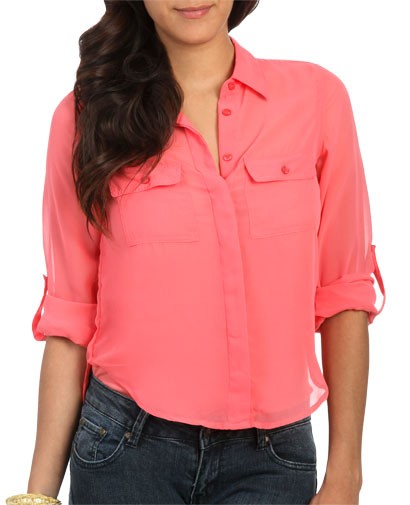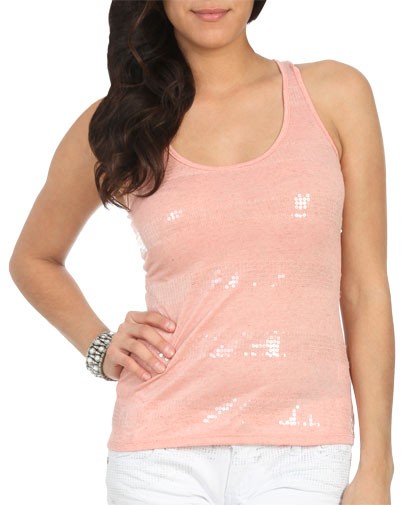 We stopped a couple other places, but I didn't end up getting anything else.  Have you gotten any new clothes recently?  What's your favorite piece?