Fair Foods
I may have used affiliate links for some of the items in this post. Using an affiliate link to purchase an item won't cost you any more money, but I may receive payment if you click on a link and make a purchase. For more information, visit the disclosures page.
It's getting close to fair time again here.  That means it's time for me to decide what types of foods I'm going to make for open class at the Gibson County Fair.  There hasn't been a year that I've not exhibitied something there.
Last year I made holiday themed candy corn cookies – similar to these, but using my Aunt Mary's butter cookie recipe.  And of course, I brought my pickles.  I've gotten a blue ribbon for those every year I've brought them.'
This year I'm thinking I will bring pickles again, if there are any left, but I also made jam for the first time, and pear butter, and grapefruit marmalade.  I'm thinking I will exhibit some of those, if I can get the categories figured out right.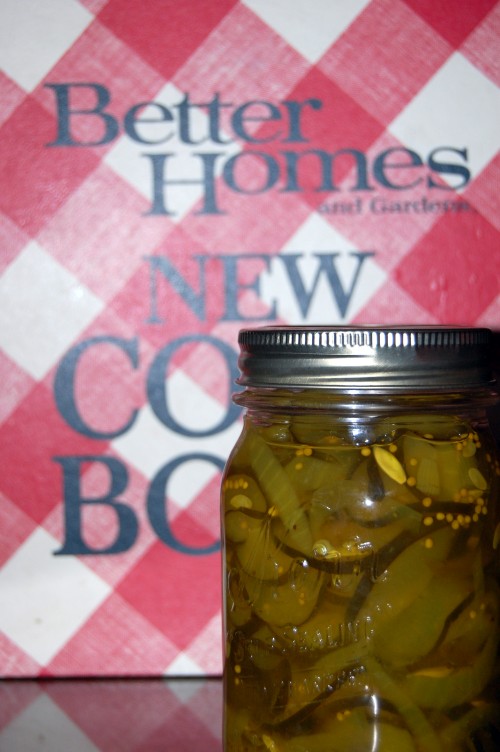 I'd also like to make some sort of dessert (or 3) for the foods division.  I found a recipe on Pinterest for Banana Bars with Browned Butter frosting that I'm dying to try.
That being said — I'm not sure if those bars fall under the quick breads or dessert category. What do you think? 
And of course, I'm sure I'll make some cookies.   I'm thinking that the Farmer's Daughter chocolate chunk cookies would be my best bet, but I'd kind of like to try something different.  It's gotten to the point that I make those cookies for everything now.  I'm thinking of trying a recipe for mint chocolate chip cookies instead.
And for the candy category, I think I'll make some cake batter fudge again.  It was super good and super easy.
Does your fair have open class exhibits?  Do you exhibit anything?