(Not) Purdue Quilt Update
I may have used affiliate links for some of the items in this post. Using an affiliate link to purchase an item won't cost you any more money, but I may receive payment if you click on a link and make a purchase. For more information, visit the disclosures page.
As you know from my previous post, I'm working on a quilt for my sister Samantha.  I'm super excited about how the quilt is coming along, and I'm even starting to like the colors.  Not that I don't like black and gold – I am a Purdue Alum myself.  Boiler Up!  I just wasn't sure how the colors would come across in the quilt blocks.
I've finished 60 blocks for her quilt now.  30 picture frame blocks and 30 strip blocks.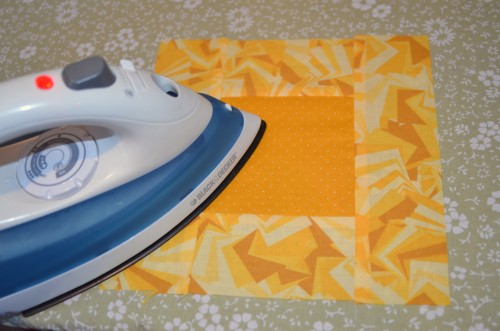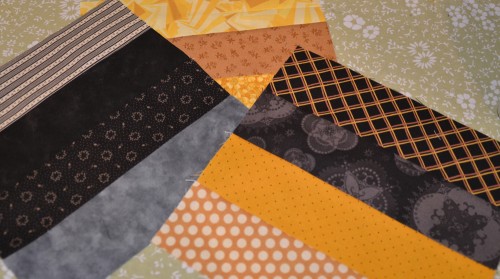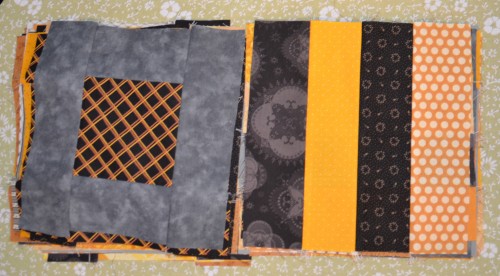 Now I have 2 more types of blocks to finish.  I  have cut another pile of 2-1/2 inch strips into squares, and have started chain stitching them together.  I got them all into 2s then 4s and now I have all of the strips of four in double rows.  I'm taking a short break from them right now because I don't feel like pressing seams open.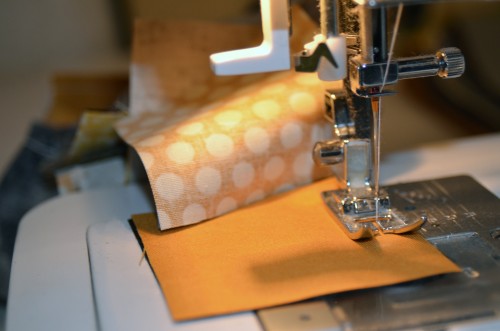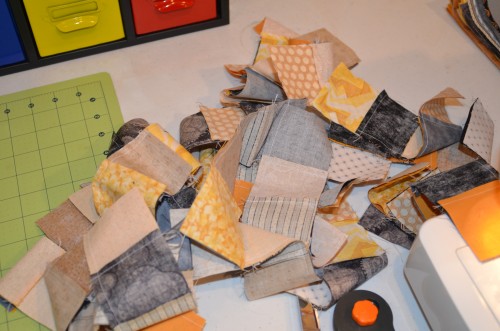 I'm sure the cat will be glad to help – and by glad to help, I mean be in the way as much as possible.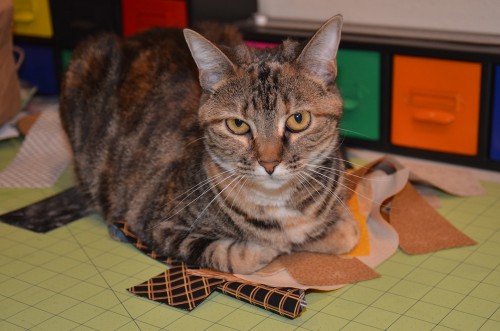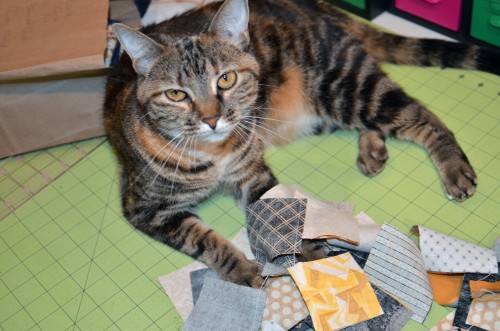 You'll find us at these link parties:
Craft-o-Matic Mondays at Craft-o-Matic
Motivate Me Monday at Keeping it Simple
Making Mondays Marvelous at C.R.A.F.T.
Mopping Up Mondays at I Should Be Mopping the Floor