Grama's Quilt
I may have used affiliate links for some of the items in this post. Using an affiliate link to purchase an item won't cost you any more money, but I may receive payment if you click on a link and make a purchase. For more information, visit the disclosures page.
Even though my first "official" quilt was the one that I made for my sister's wedding gift, I did have another project before then.  I made 9 quilt photo quilt blocks a wall hanging.  The blocks each contained family photos of my grama and her family.  After I finished the blocks, my mom and uncle (who had the idea for the project to start with) sent it to one of our local quilters to construct the top and do the final quilting and binding.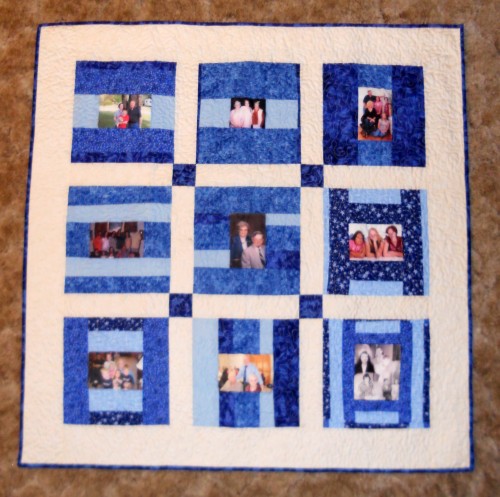 While, I only did a minority of the work, the quilt still means a lot to me, because no matter how imperfect my work was – it meant so much to her when she got it.