Where's the Inspiration?
I may have used affiliate links for some of the items in this post. Using an affiliate link to purchase an item won't cost you any more money, but I may receive payment if you click on a link and make a purchase. For more information, visit the disclosures page.
Have you ever had one of those days when you know there's a project that you should be working on, but you just can't get into it?  I'm there right now with one of my projects – that quilt for my little sister.  It's kind of sad really.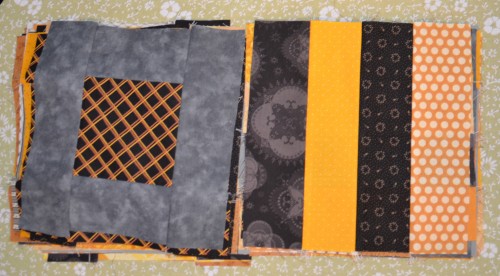 I have all the blocks cut and sewn together, they're even all pinned to a sheet.  All that's actually left to do is to sew all of the blocks together – but for some reason, I just can't get into it.  It would probably be a lot easier if I wasn't still trying to compensate for the first set of blocks that I pieced with the wrong seam allowance.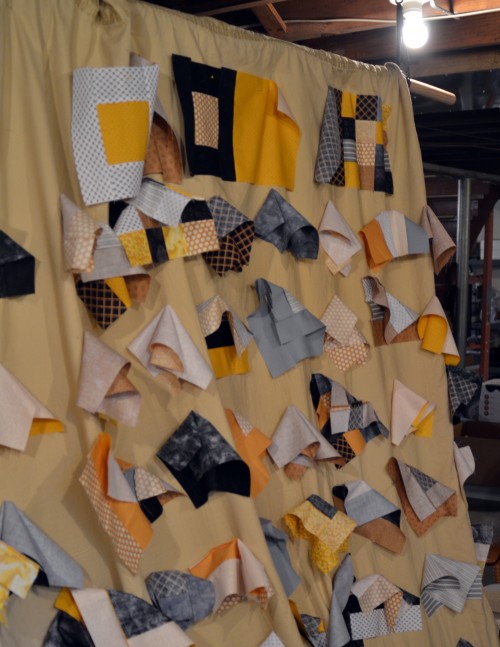 In my defense, I will also say that it has been a bit of a problem that I need a larger sheet and a taller + wider place to hang that sheet.  This way of prepping quilt tops to piece has worked really well in my last several projects… but they've been a lot smaller quilts, with smaller blocks.  I guess I'll have to find a different way to lay out my big quilts.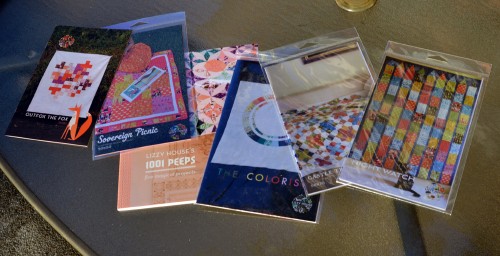 Fortunately for me tho, I did have a great reason to head back down to my craft area tonight.  I finally got around to ordering the Lizzy House patterns I've been eying. It was a good thing I did too.  The day I bought them was the very last day they were for sale on her site.  Of course, that meant I had to buy all of them, just in case I run out of projects (not likely to happen, I know).  But I really do love the quilts that she made with her awesome fabrics.  Even if I don't have enough of her fabric to make her quilt designs entirely out of the fabrics, the quilts will still be super fun.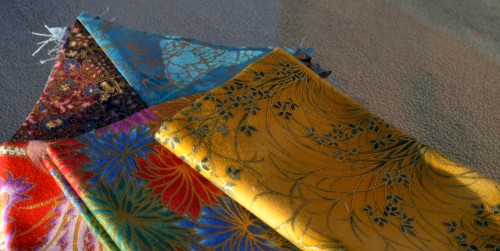 You would think all those awesome patterns would get me to finish piecing that quilt top for my little sister, but no….  I picked out some other fabric from my stash to make a few HSTs.  I've already sewn a few together.  I've got a lot of blue/green/purple fabric with a crackle gold overlay on it left from some random costume project in college – so I'm planning on making it the background fabric for some sort of HST quilt that features some other fabrics I have with metallic gold print. I just wish I knew what pattern style I wanted to use.

What projects are you working on?
***********UPDATE***********
Writing this post (and a good #talknt2 chat this afternoon) got me in the mood to do a little more work on piecing together that quilt top I'm supposed to be working on.  Still a ways to go, but I'm getting there.