A Long Weekend
I may have used affiliate links for some of the items in this post. Using an affiliate link to purchase an item won't cost you any more money, but I may receive payment if you click on a link and make a purchase. For more information, visit the disclosures page.
The quilting is finished on my yellow spiral quilt.  Now all that's left to do is the binding.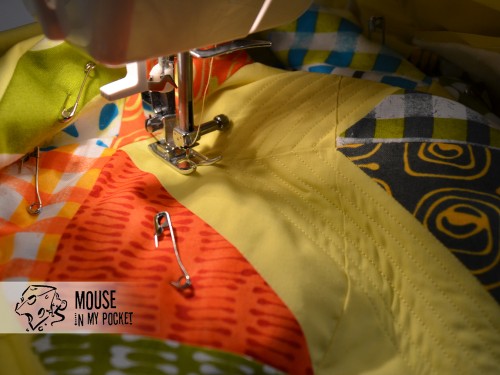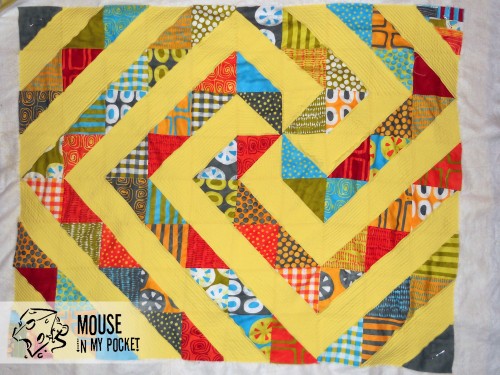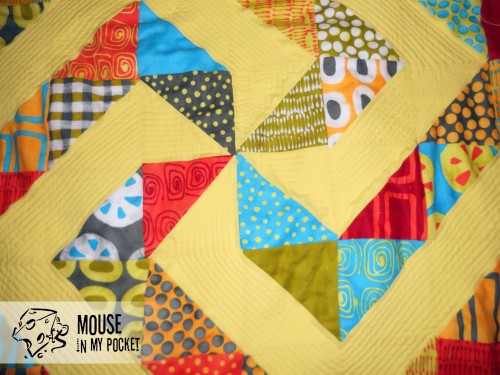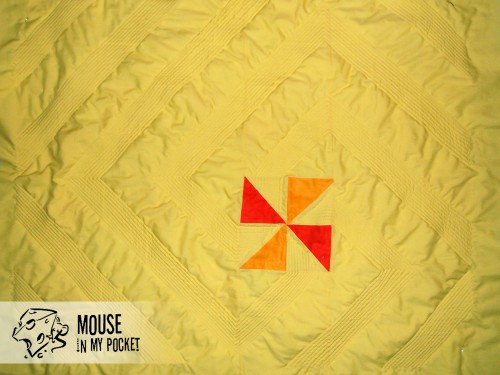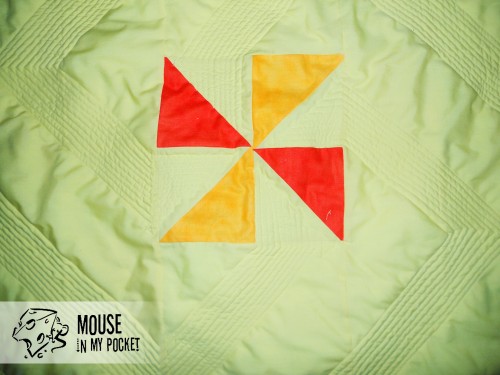 I still haven't decided how I want to bind it.  I'm either going to do a basic 1/4-inch binding in the yellow, or I'm going to do a wider binding (1-2 inches) in the multicolored pattern I used in 2 of the corners.  If I do the 1/4-inch binding the quilt fished quilt will be 40″x32″, while a wider binding will make it approximately 44″x36″.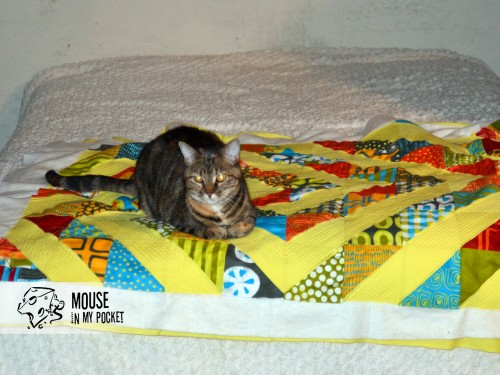 Mouse just wants it to be done, so what do you think would look best?
While I'm trying to make a decision about how to finish that quilt, I'm already prepping a couple other projects.  Of course, one of those projects is a quilt.  I'm planning to do the Zen Chic pattern White Labyrinth in warm tones.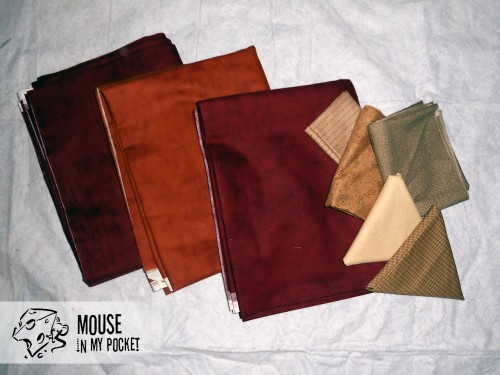 I've already got my fabric purchased, and I'm pretty excited about it.  I've replaced the sand and cream with red and orange, and am using neutral accents.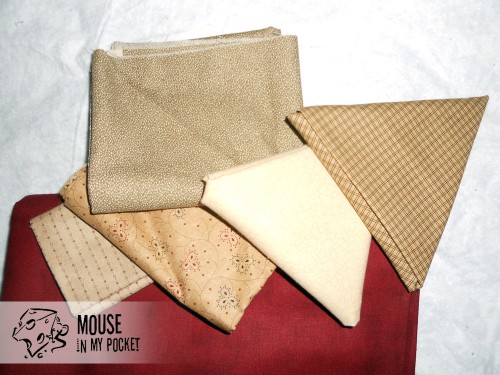 The other project I'm getting ready to work on is completely different than my usual projects – and probably much more complicated than it should be for my first non-quilt project.  I'm making the Amy Butler Weekender Bag as part of The Long Weekend Event.  My pattern is in the mail and I've got my fabric and notions for it.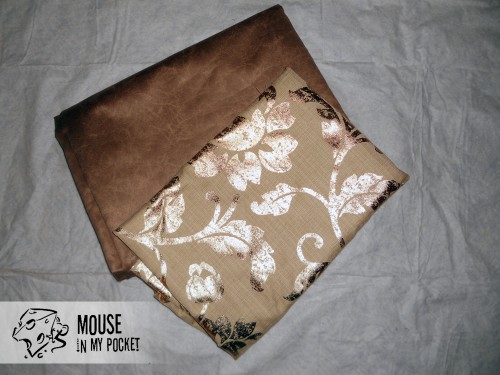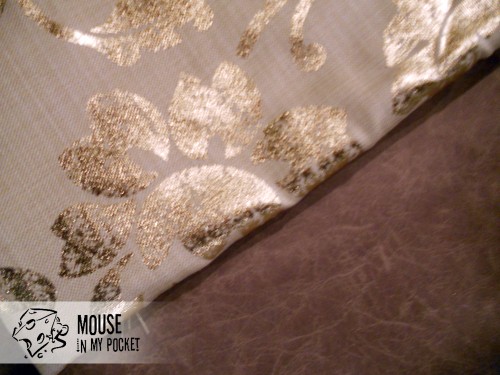 I really am excited about how this will look when it's done – if I don't do a horrible job with the sewing.  Have you ever worked with the thick upholstery fabric before?  Besides the thickness, is it much different than working with quilting fabric?