Stitch in Color Quilt
I may have used affiliate links for some of the items in this post. Using an affiliate link to purchase an item won't cost you any more money, but I may receive payment if you click on a link and make a purchase. For more information, visit the disclosures page.
I've decided that I must really have a problem.  I finished my Shiny Chevron quilt top on Tuesday and started a new quilt top on Wednesday.  I think I'm addicted to the ability to play with color and layout to create unique designs from basic elements.
My newest project is using more stuff from my stash.  You'd think I'd eventually run out, but I'm far from it at the moment.  My latest project is using a Moda Charm Pack called A Stitch in Color.  It's full of great faux batiks.
The first night, I got all my yellow fabric cut down into squares, paired those squares up with the charm squares, marked the diagonal (I'm doing 2 HSTs for each charm cut), and stitched the HSTs.  I started cutting them out, but the cat got a little too excited about visiting, so I had to stop to avoid cutting her tail, which she kept swishing over the fabric I was trying to cut.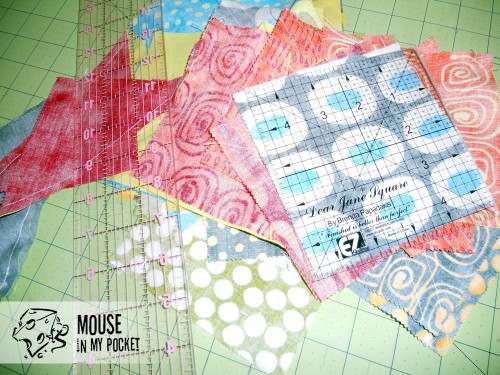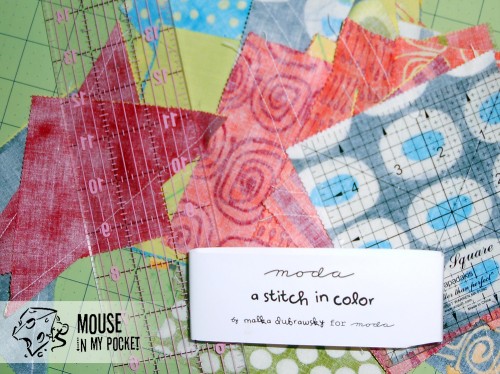 Day 2 of the project gave me a chance to get my HSTs cut apart and ironed.  They looked pretty nice, but once again, Mouse got excited about the project and I never want to layout a quilt when she's too interested.  She runs across the project.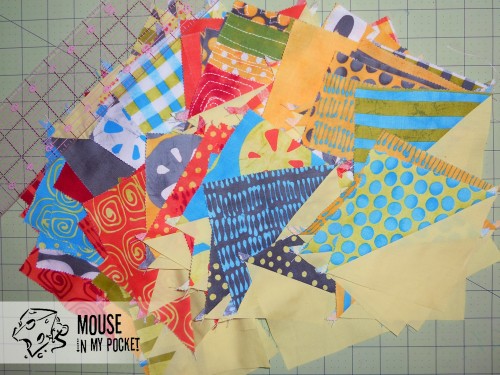 Day 3 of the project found me spending some time on Pinterest looking for inspiration for my quilt top design.  Thanks to Fabricologist Anonymous, I found a pattern that seemed fun enough to go with my bright colors.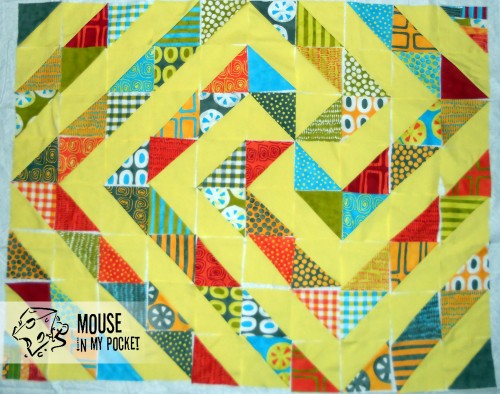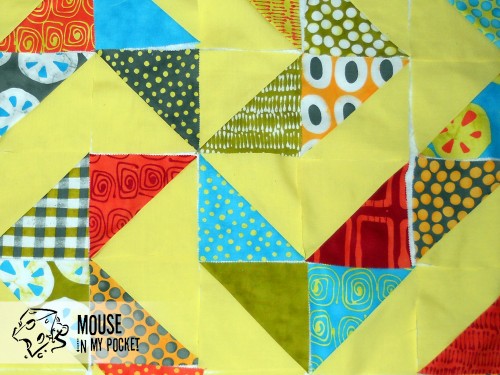 Day 4 of the project has seen the start of the top assembly.  It's going pretty well so far. So much so, that I hope to get this quilt done in the next week or so.  I just have to pick out backing fabric.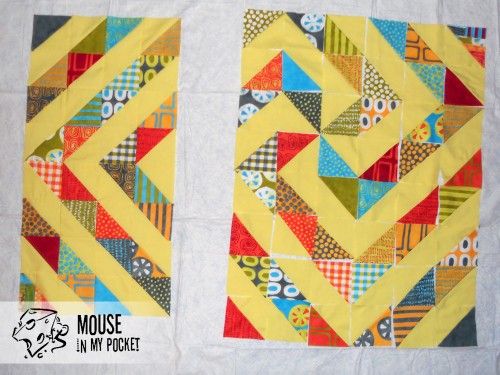 What are you working on right now?