Yellow Spiral Done
I may have used affiliate links for some of the items in this post. Using an affiliate link to purchase an item won't cost you any more money, but I may receive payment if you click on a link and make a purchase. For more information, visit the disclosures page.
The yellow spiral quilt is officially finished!  I completed the top a couple weeks ago, but couldn't decide what to do about the binding.  With Friday having been the Friday Night Sew-In, I wanted to get it out of the unfinished pile.  After all, I've already started another quilt you'll hear about in a few days, and I have fabric and a pattern picked out for the one after that.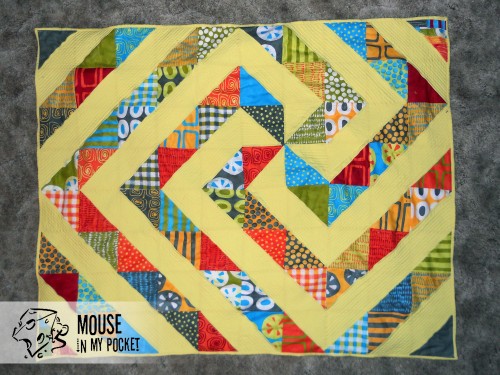 So last night, I decided I would go ahead an bind it using a simple 1/4-inch binding.  It doesn't look bad at all, but I still think a wider binding in a contrasting fabric would have looked amazing.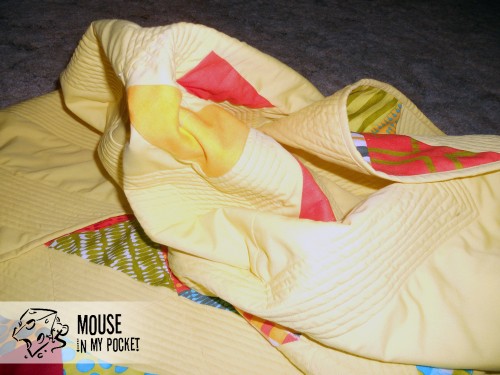 What did you do on your Friday Night?
Linking up at:
Creative Itch - Sew Cute Tuesdays