Yellow Spiral Quilt Finished
I may have used affiliate links for some of the items in this post. Using an affiliate link to purchase an item won't cost you any more money, but I may receive payment if you click on a link and make a purchase. For more information, visit the disclosures page.
I've decided that the official title of the HST quilt I made using the yellow broadcloth and A Stitch in Color charm pack will be called the yellow spiral quilt.  And guess what?!  The top is done!  Of course, that's no thanks to my husband who called when I was in the middle of the assembly, to say he was on his way home and asked me what was for dinner.  Fortunately, that was only a short detour and I managed to get the top done anyway.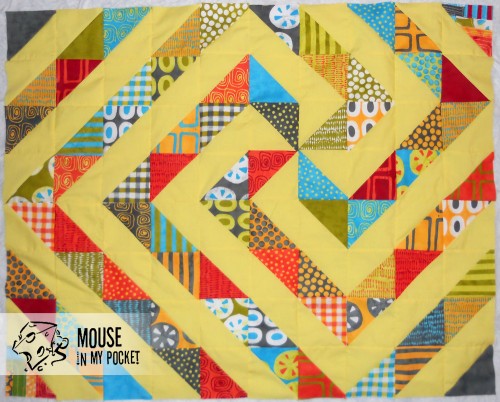 I've got to pick up some more yellow broadcloth for the back.  I figure that will be the simplest and look the nicest, especially since I've decided to use the 4 HST blocks I had left to make another pinwheel for the back.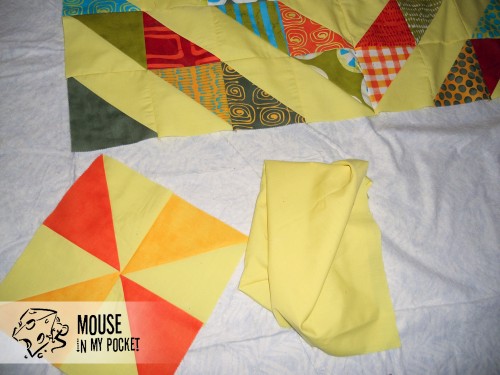 I'm also hoping to find about a half yard of the multicolored A Stitch in Color Squares fabric for the binding.