Fiery Labyrinth Ready for the Quilter
I may have used affiliate links for some of the items in this post. Using an affiliate link to purchase an item won't cost you any more money, but I may receive payment if you click on a link and make a purchase. For more information, visit the disclosures page.
I'm always amazed how much faster quilt backs go together than the front, even when you have a decorative back.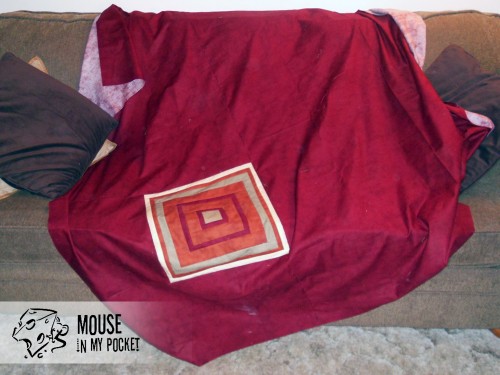 The back on the White Labyrinth quilt was supposed to have a 20-inch inset block in it, using the fabrics from the front.  Unfortunately, I didn't have enough strips in lengths I needed, so my inset block is only 14-inches.  It's not a problem though, because I was easily able to make up the difference with the amount of backing fabric the pattern called for.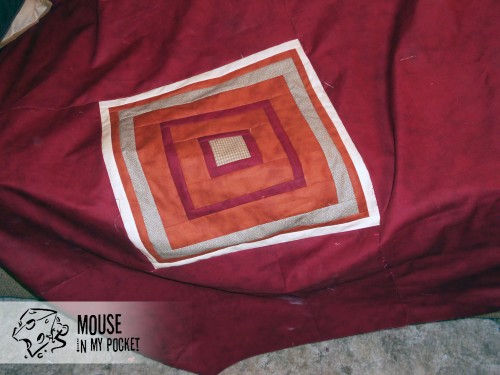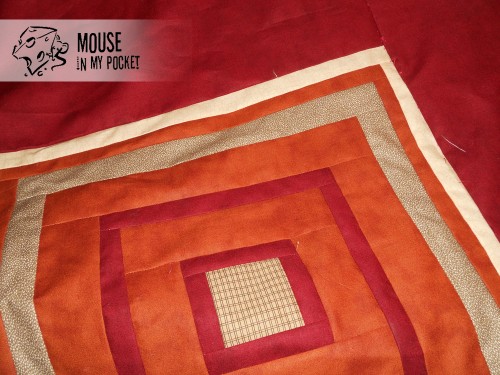 I'm glad to have this quilt ready to go to the quilter.  I recently sent 3 quilts to Cara from Cara Quilts, because she was able to get them in much sooner than any of the local ladies – and she does a fabulous job.  But it's getting close to the 8-12 month window that the local lady gave me for getting one of my quilts in.  That means I want to have a quilt ready for her.  I'm thinking this will be that quilt.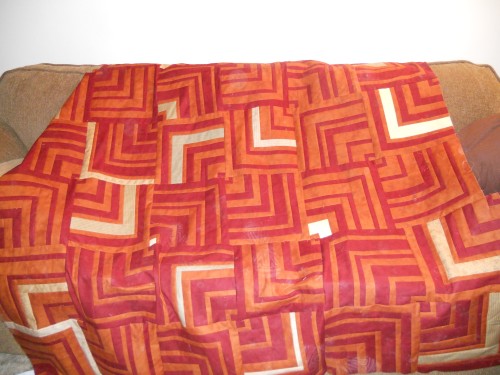 Who do you use for your quilting?
Linking up at:
Creative Itch - Sew Cute Tuesdays