I Can Sew Clothes
I may have used affiliate links for some of the items in this post. Using an affiliate link to purchase an item won't cost you any more money, but I may receive payment if you click on a link and make a purchase. For more information, visit the disclosures page.
Thanks to all the great people I've met online recently (mostly thru the #talknt tweetchat), I've really be inspired to spend more time in my sewing dungeon – also known as the basement. I've managed to piece, quilt, and bind a lap quilt, put together a Weekender Bag with matching Brush Roll, a complete the top and backing for a throw quilt, all in the last month.

And having done all that…. why shouldn't I be able to make some clothes? I'll tell you why. Clothes are scary. They have to fit. You can't mess up a pair of pants and say, "Those are supposed to be wonky." I haven't sewn any clothes since my 5th year of 4H. I was 15, and didn't have the patience or skill to work with the patterns and fabrics I was using. They usually came out all right – and by all right I mean a red ribbon, and something that didn't fall apart when you put it on. Needless to say, it was pretty discouraging, so I gave up on clothes – and really sewing all together – until last year.
But, thanks to a little encouragement from my favorite (and only) quilt husband, Sarah, who blogs over at Saries Cherries – I gave sewing clothes another go. I decided to start with a free Colette Pattern called Madeline Mini Bloomers. Sarah had just made a pair that were super fun and cute. And hey, I figured if I screwed up too bad, no one would really ever see them, since I'd probably just sleep in them.
The first thing I had to do to make my shorts was print out the pattern, cut it up and assemble it. I wanted to invest in the best dress form I could find so that I could use it make sure the pieces would fit properly, but I thought it was probably a bit soon to spend the money as I still wasn't sure if I'd have the patience for this to become a proper hobby. It took a pretty good amount of tape to stick 16 sheets of paper together, but printing out this free pattern was still way less expensive than buying a pattern would ever be.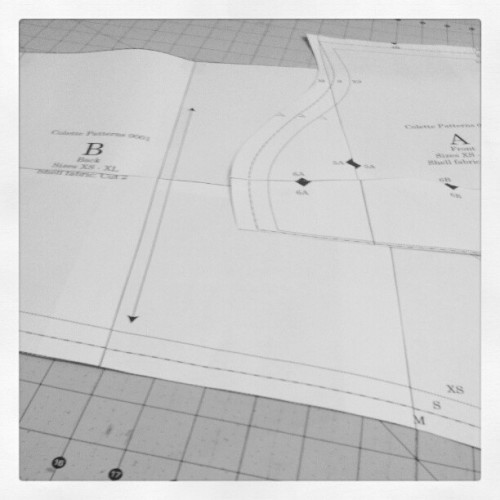 I took my newly made pattern pieces and laid them out on my fabric, marking it with a disappearing fabric marker. The next step was to cut the pattern out. Since it was 2 layers with one pattern drawing, I cut my pattern using my rotary cutter. I picked out some cute silky fabric for mine. It breathes well as wasn't anywhere near as difficult to sew as I thought it would be.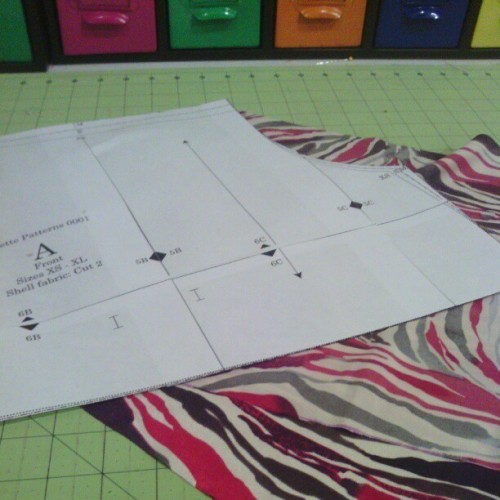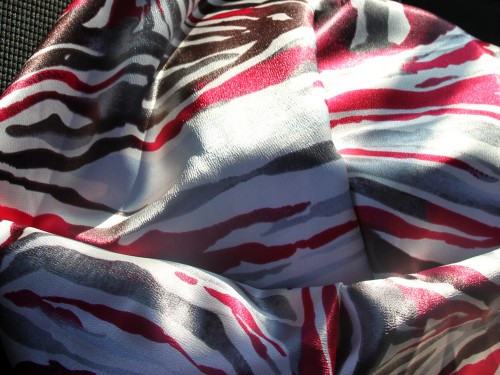 The next part was simply to sew all of the pieces together following the instructions, which were REALLY easy to read. The only thing I didn't like was that it used a LOT of pins. I hate pinning.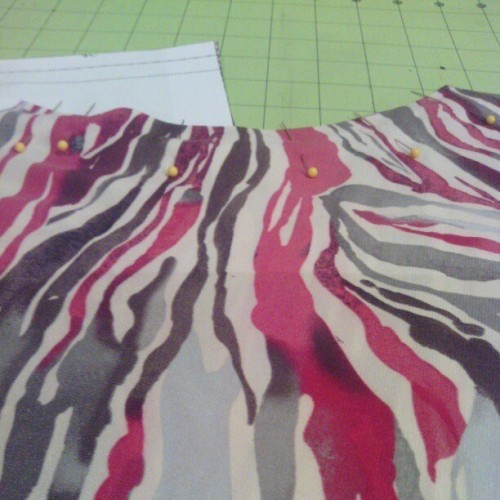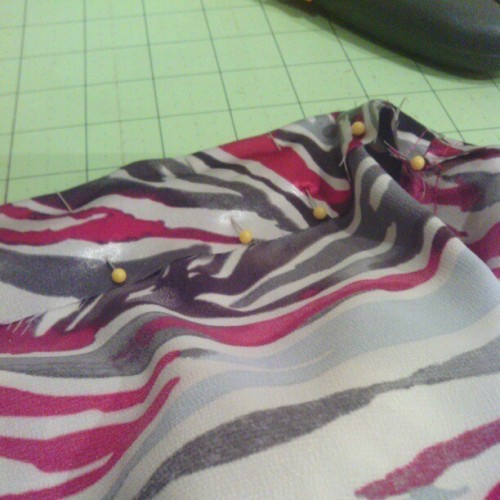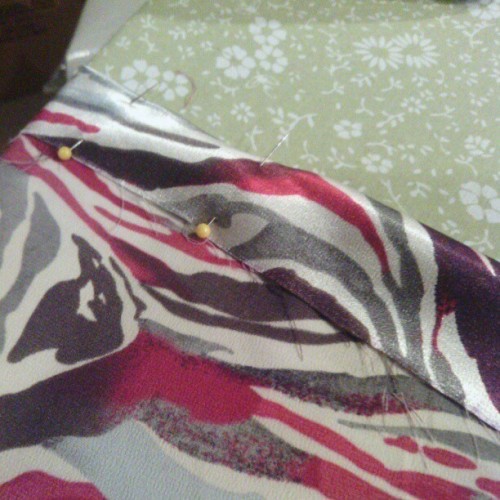 I did a couple things differently than was called for in the pattern. The first thing is that I finished my seams a little differently. Instead of just pressing them open, I created flat felled seams using a tutorial on the Colette site, and then sewed a decorative stitch opposite the felled side of the seam to create a cohesive look.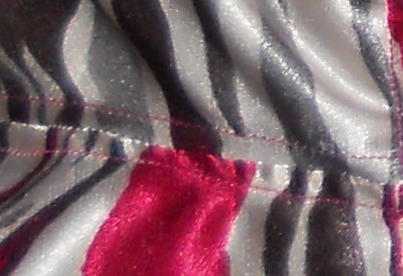 The other deviation I made from the pattern was to use elastic in the legs, instead of ribbon. There are several good reasons to do this – I didn't have to make buttonholes, and I couldn't find ribbon in the right size in the color I wanted for the project. So basically, instead of completing the steps for finishing the legs, I modified it to repeat the process I used for the top, with only 1 row of elastic.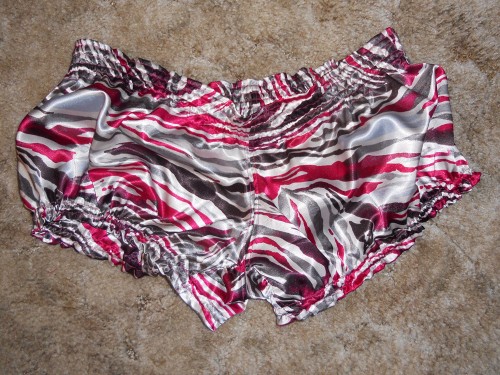 I actually think they came out pretty good.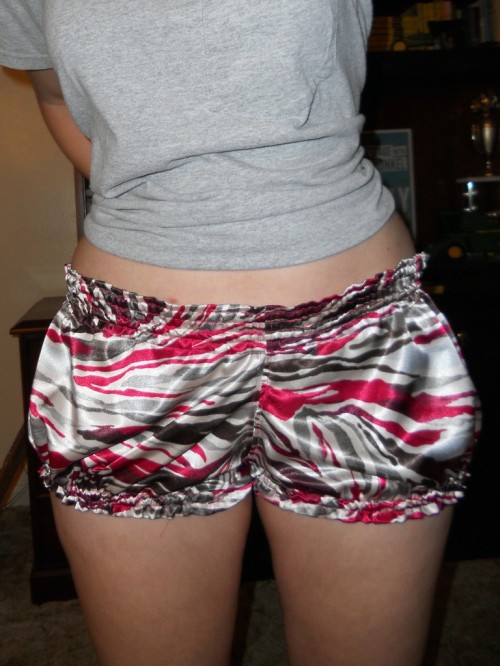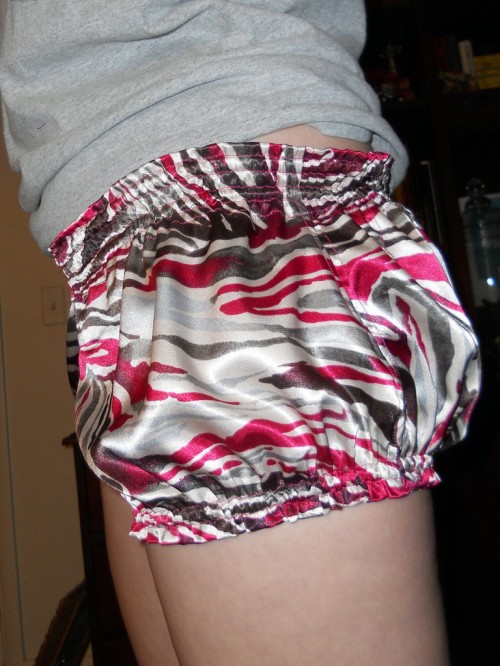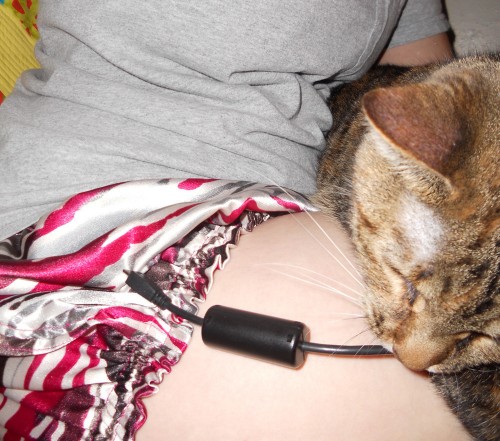 And, of course, Mouse agrees. The shorts are nice to lay around in – or on in her case.
We are linking up at:
The Train to Crazy - Make It Wear It Thursday
Lipgloss & Crayons and Still Being Molly - YOLO Mondays
C.R.A.F.T. - Making Mondays Marvelous
Sugar Bee Crafts - Take a Look Tuesday
Creative Itch - Sew Cute Tuesday