Back in the Groove
I may have used affiliate links for some of the items in this post. Using an affiliate link to purchase an item won't cost you any more money, but I may receive payment if you click on a link and make a purchase. For more information, visit the disclosures page.
It started with a squeak and with every stitch a new one.  My machine is really due for a service. It's to be expected with the large number of hours I've put on it recently. But the squeak wasn't the only problem. The first major issue was when my bobbin started pulling multiple threads.  That was fixed by taking the bobbin casing apart and removing a mouse sized ball of fuzz and lint from the bobbin casing.
That fixed the issues with the bobbin thread clogging up, but it also lead me to notice another problem. The machine was skipping stitches.  I re-threaded the machine, checked the bobbin casing again, and tried all sorts of things.  After a week of being frustrated and unable to sew, I realized what my problem was.  I'd switched from a jean back to a universal needle, and when I did, I had put the needle in backwards.  Talk about an epic fail.  Of course the machine is still squeaking, so it will still need to go in for service (unless someone wants to show me how to oil it myself), but I'm hoping to put it off until after my 2 week holiday break.
I have projects I really want to work on over the break, and I'm not confident in my ability to use my "backup machine" yet.  It's a great machine my husband picked up for only $5, and it's probably really nicer than my everyday machine.  But that doesn't do me much good if I'm not yet sure how to use it.
I want to finish up my Half Moon Colorist quilt over the holiday break.  I think it's going to look great finished.  I just have to decide how I want me wheel to work.  That's mostly a layout question and should be solved easily in an evening.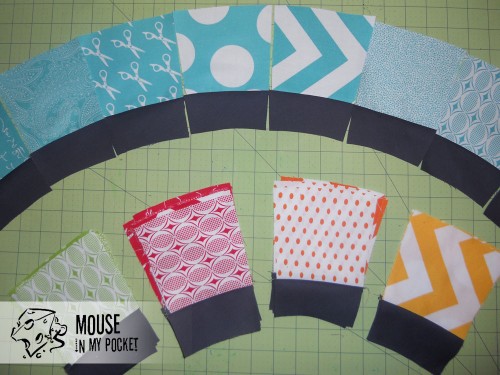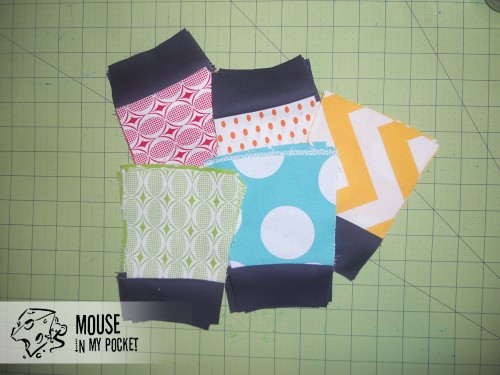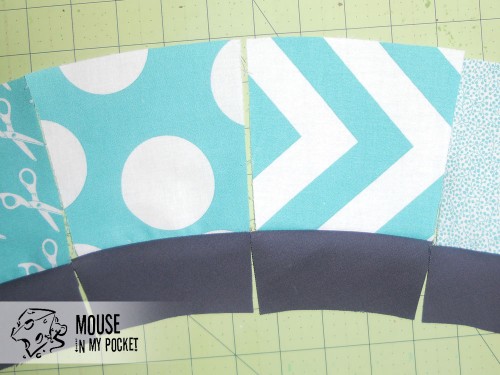 I'm also wanting to get through another chapter and project in my Colette Patterns Sewing Handbook.  I've actually already read the chapter leading up to the next project, the Truffle Dress.  I just need to take some time to start cutting out my pattern, and doing my first muslin.
Other than that I have another project which I really need to finish – my circle quilt. I haven't touched it in ages.  And I'd like to figure out what I really want to do with the Dear Jane blocks I've already made.  Maybe a miniquilt?  Do you have any ideas?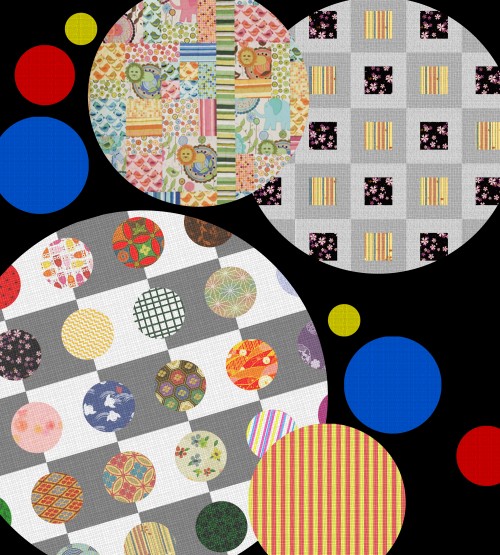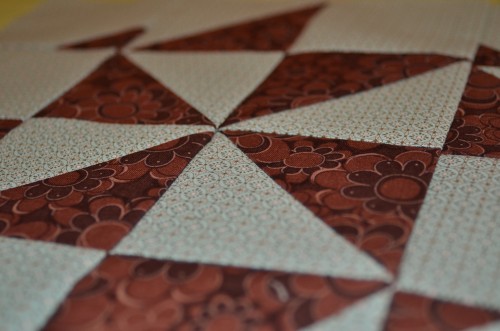 If those projects leave me any time, I have a few quilting projects I'd like to start as well: a ticker tape style baby quilt, which will be a completely new process and an experiment on my part; as well as a lap (or maybe throw) sized crazy quilt.  I really need to use up scraps again, and it's such a fun way to do it.  Then I think I want to make another throw sized quilt as a gift.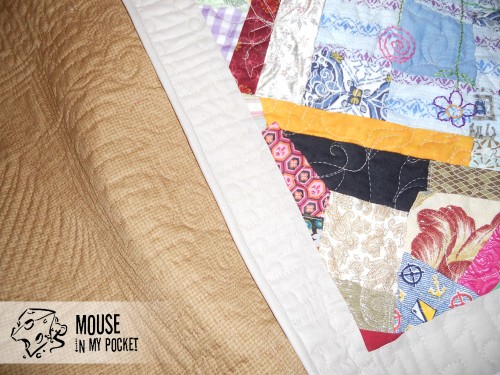 But wanting to start some more quilts doesn't mean that I don't have aspirations to do a few more clothing projects.  There will be both a top and another dress to do from the Colette Patterns Sewing Handbook.  And I've picked up a pattern for next year's Halloween costume, which I figure I should start on sooner, rather than later, if I actually want to have it finished and in good condition prior to next Halloween.
So, those are the major project plans over break and moving forward into the new year, but I also wouldn't mind having another project or two to break up these big ones.  Maybe a sew-along or something.  Do you know of any good ones coming up?