Finished School Days Quilt
I may have used affiliate links for some of the items in this post. Using an affiliate link to purchase an item won't cost you any more money, but I may receive payment if you click on a link and make a purchase. For more information, visit the disclosures page.
You may remember this quilt from a few months ago. It started with a charm pack of School Days by American Jane for Moda, and some yardage from my stash. I'm happy to say, that it's now completed, after a LOT of hard work by my wonderful mother-in-law, who hand quilted the entire thing for me between working on her own projects.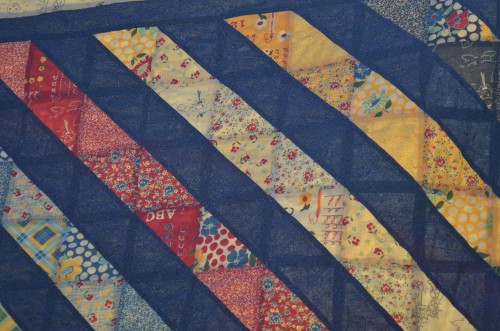 I absolutely love how it turned out. I used yardage of the dot-to-dot pattern from the line for the backing, and because she is amazing, Mary Kay quilted all of the dot-to-dot patterns for me. Lord knows that I didn't have the patience and getting something into one of the local quilters takes forever.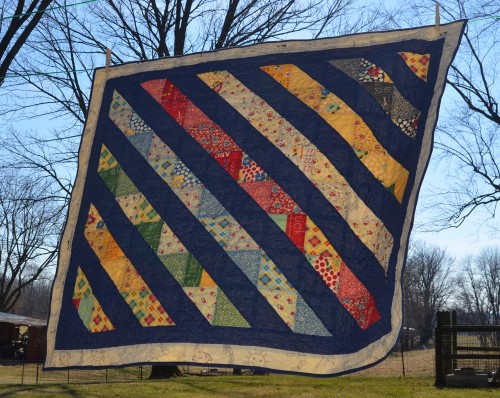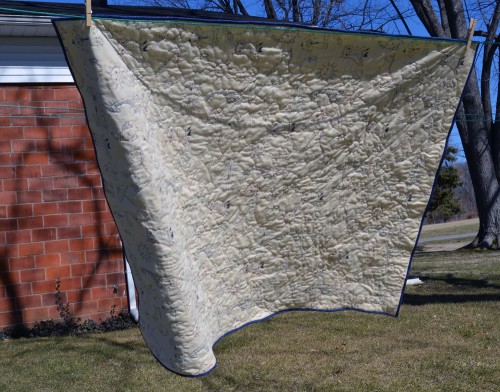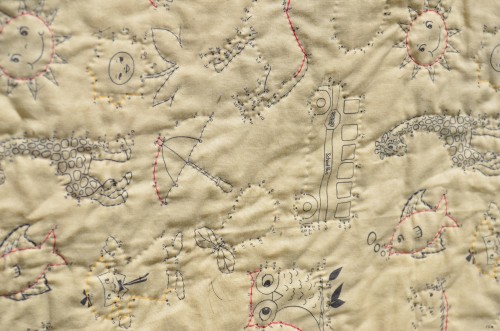 This is your chance to tell Mary Kay what an amazing job she did for me on this quilt. Leave a comment and I'll be sure that she reads it.