String Theory Quilt Top
I may have used affiliate links for some of the items in this post. Using an affiliate link to purchase an item won't cost you any more money, but I may receive payment if you click on a link and make a purchase. For more information, visit the disclosures page.
I made up another fun and simple quilt top over the weekend.  This one used some of the stranger things in my fabric stash.  The pieced section of the quilt was made by string piecing some of the silks and brocades from my stash.  The background fabric for this project was the leftover linen blend fabric that I bought for my Melani Inspired Dress (there was a lot of it – but that's what I get for picking fabric before a pattern).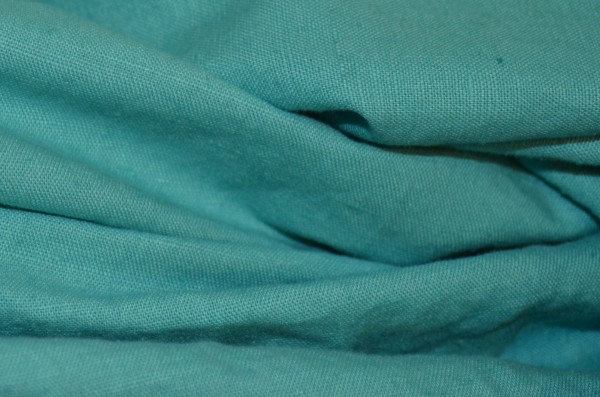 The project was inspired by the tie quilt featured on Fons and Porter's Love of Quilting.
My quilt only has half as many pieced strips, and has a larger area of background fabric.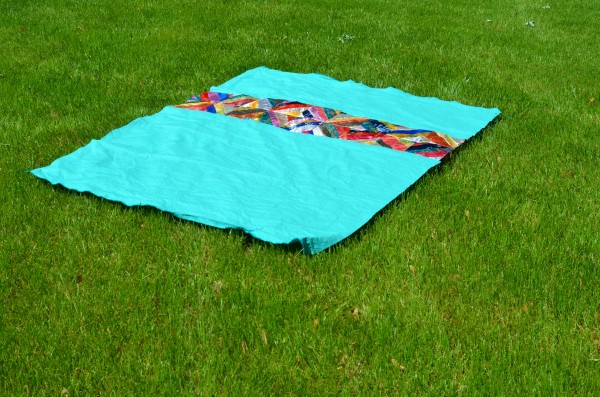 I love how it turned out. It's bright, fun, and colorful.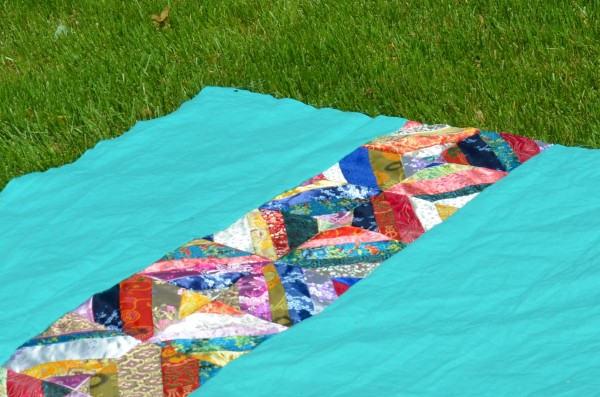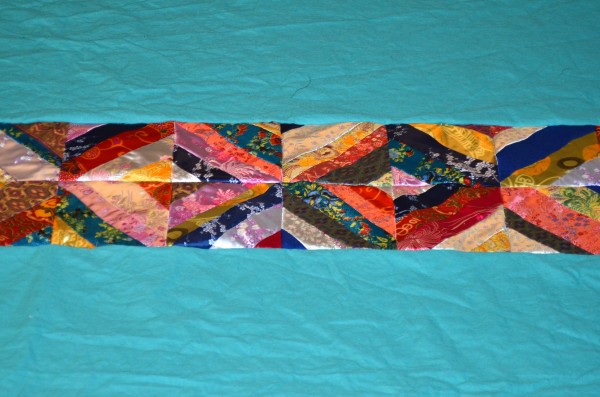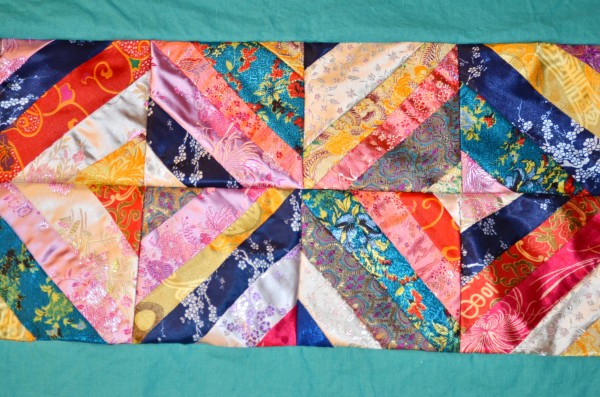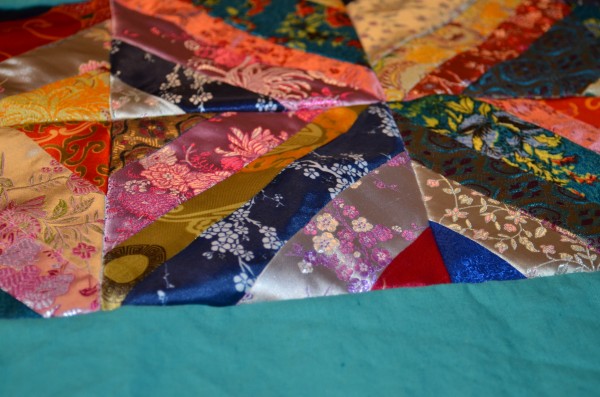 Now, I need ideas for the back of the quilt.  Any ideas?
We're sharing over at:
Take-a-look Tuesday at Sugar Bee Crafts