Crazy Quilting & a Giveaway!
I may have used affiliate links for some of the items in this post. Using an affiliate link to purchase an item won't cost you any more money, but I may receive payment if you click on a link and make a purchase. For more information, visit the disclosures page.
I had the great honor to meet the wonderful and amazing Gloria McKinnon last week.  For those of you who have not heard of Gloria, she is an Australian native, world renowned quilter, owner of Anne's Glory Box, and author of several amazing books.
Gloria was in Evansville last week, at my favorite local fabric shop, Let's Sew to teach some classes.  Unfortunately, I didn't have the opportunity to take either of her classes, but I did get the opportunity to meet her and even show her a couple of my crazy quilts – her specialty.  As you can see below, she does amazing work.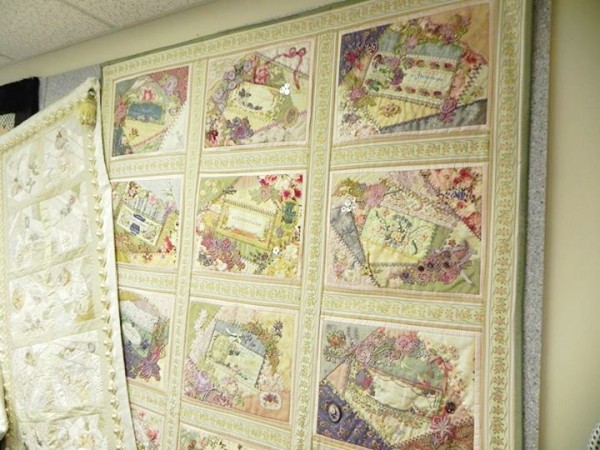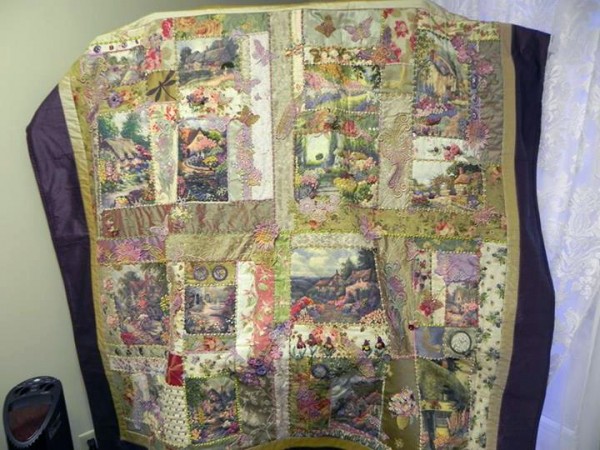 I was super excited to share my projects with her.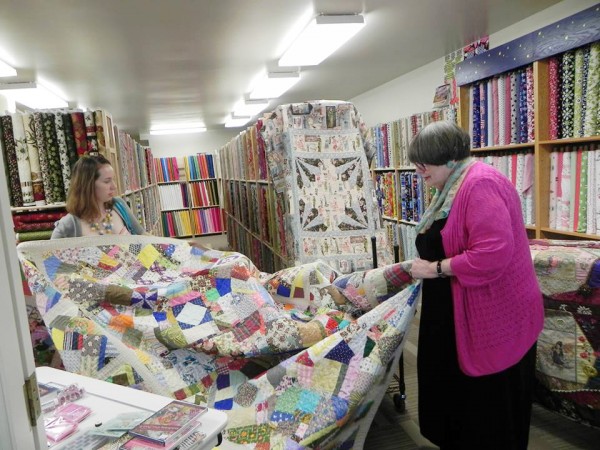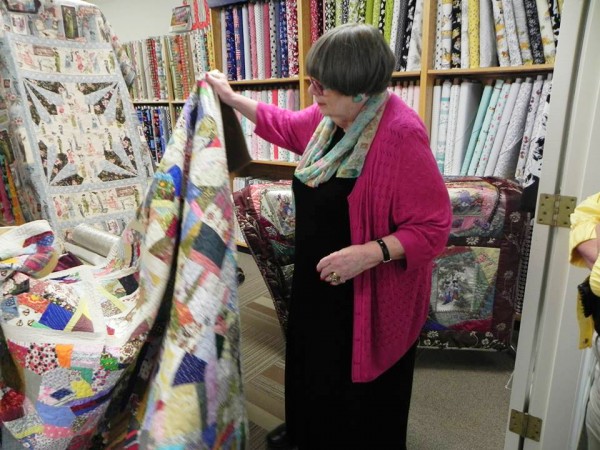 It is wonderful to have feedback from such an amazing artist.  I can't thank LaQuinta enough for inviting her to teach.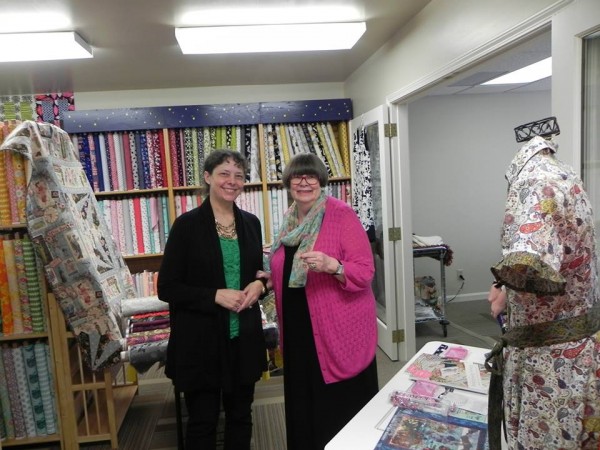 Now for the best part!  The giveaway!  I've got a signed copy of Gloria's book Glorious Embellishing to give away!