The Original Crazy Quilt
I may have used affiliate links for some of the items in this post. Using an affiliate link to purchase an item won't cost you any more money, but I may receive payment if you click on a link and make a purchase. For more information, visit the disclosures page.
As I was looking for photos of my first crazy quilt the other day, I realized that I never actually did a post sharing the finished quilt with you.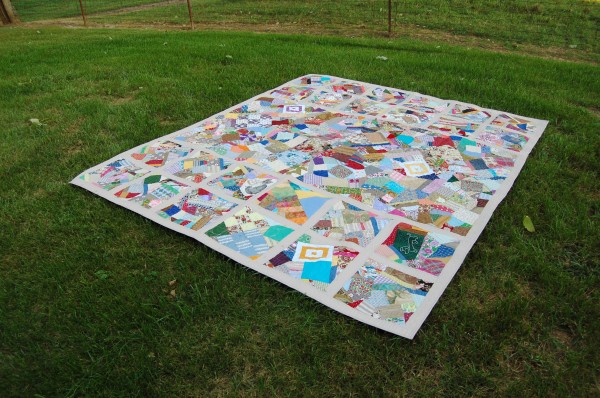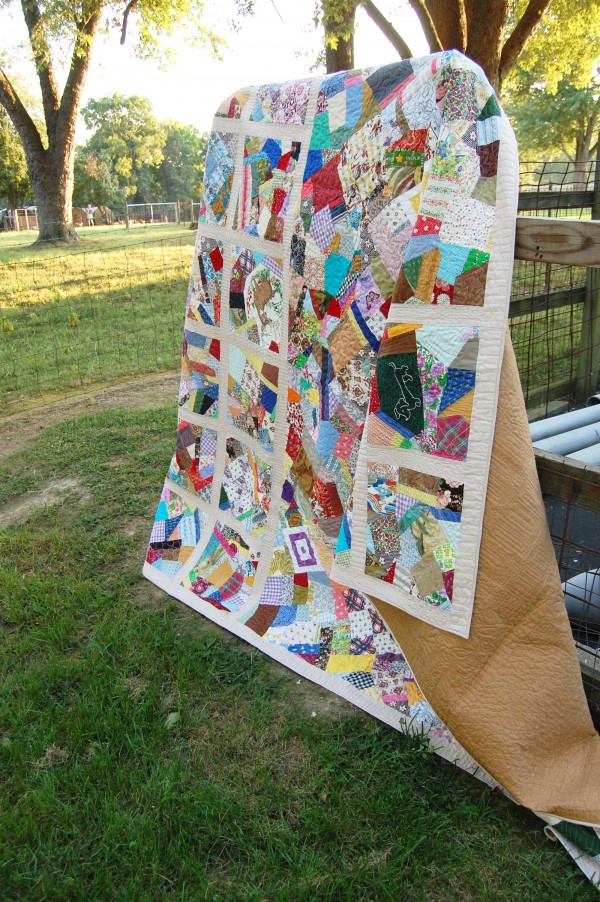 I finished this quilt a year ago and sent it out to Cara of Cara Quilts to be quilted.  She did a fabulous job.  Each of the sections of the quilt has a different pattern, which is super fun for a crazy quilt.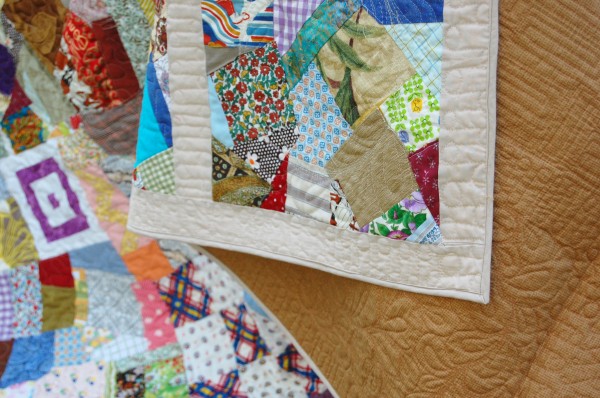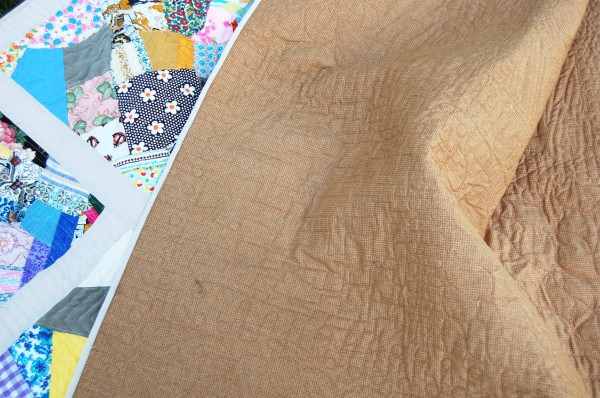 She did a fabulous job, so I wanted to make sure that I took the opportunity to share it with you.