Steampunk Crazy Quilt Progress
I may have used affiliate links for some of the items in this post. Using an affiliate link to purchase an item won't cost you any more money, but I may receive payment if you click on a link and make a purchase. For more information, visit the disclosures page.
My steampunk crazy quilt project is officially halfway complete!  I have 2 rows sewn together.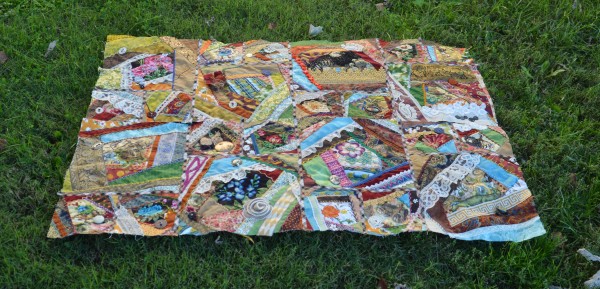 The rows still aren't attached to each other. First, because I am not sure what order my rows will need to be in to make the final quilt look best and, second because I don't have enough bias tape to go all the way across the width.  Looks like I'll need to make a trip to Let's Sew to pick up some more.
In the mean time here are some photos of the finished row.  You may see some blocks that I was working on last week.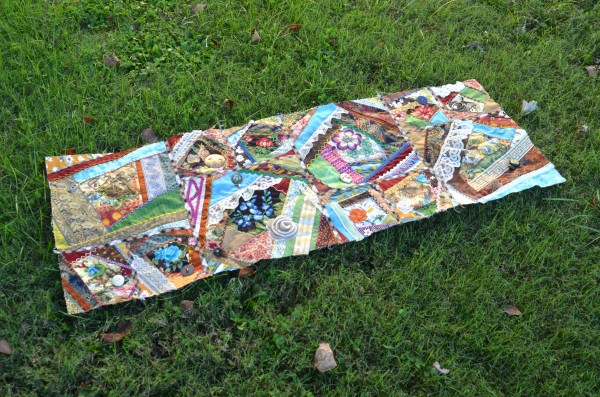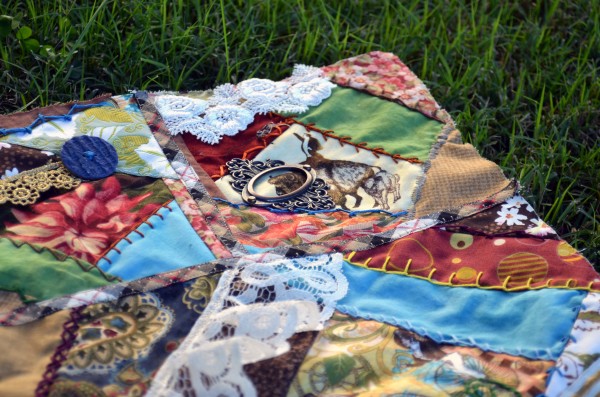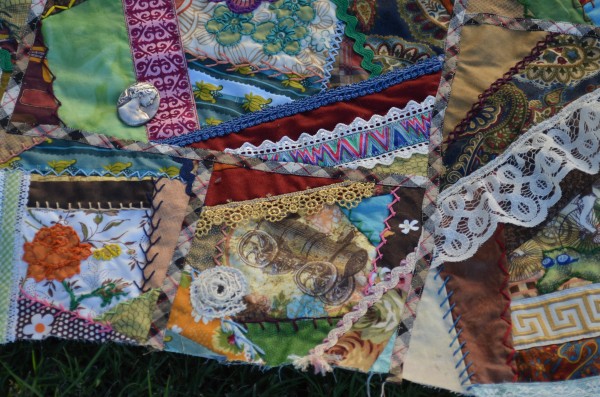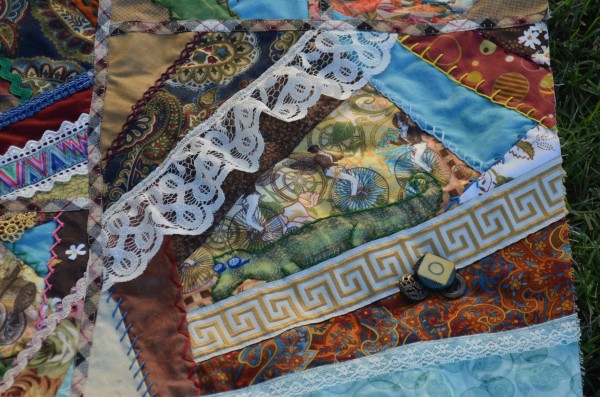 I'm also happy to report that I have 3 block sets for the 3rd row pieced, and centers picked out for my 5 remaining block sets.  Now if I could just make myself embellish faster.  Anyone want to do some hand work?