Christmas Sewing
I may have used affiliate links for some of the items in this post. Using an affiliate link to purchase an item won't cost you any more money, but I may receive payment if you click on a link and make a purchase. For more information, visit the disclosures page.
It's November already, which means time to start on my Christmas sewing.  OK, so I started this project a couple weeks ago. But in my defense, I am making myself another embellished crazy quilt, so I expect it to take a while to put together.  Actually, I expect to be working on it until after Christmas, but I can dream about a completion, can't I?
This project, like my last embellished crazy quilt, started with a beautiful panel print.  This one is from the Christmas Emporium line from Wilmington Prints.  I picked mine up at Let's Sew, my favorite local quilt shop, but you can also order it online from Fashionable Fabrics.  My favorite part about the panel is all of the tags, which I plan to embroider with signatures from some of my old Christmas, birthday, and holiday cards.
I also picked up a few other fabrics from the line to make sure I had enough centers for my project.  This quilt will have blocks that finish in two sizes – 12″ blocks, and 8″ blocks.  I'm planning to set them in alternating rows of 12″ and 8″ blocks.

So far, I have sewn together 5 of my 8″ blocks.  I'm even well on my way to having them embroidered, though it isn't much of a feat considering the number of blocks I still have to go between now and Christmas.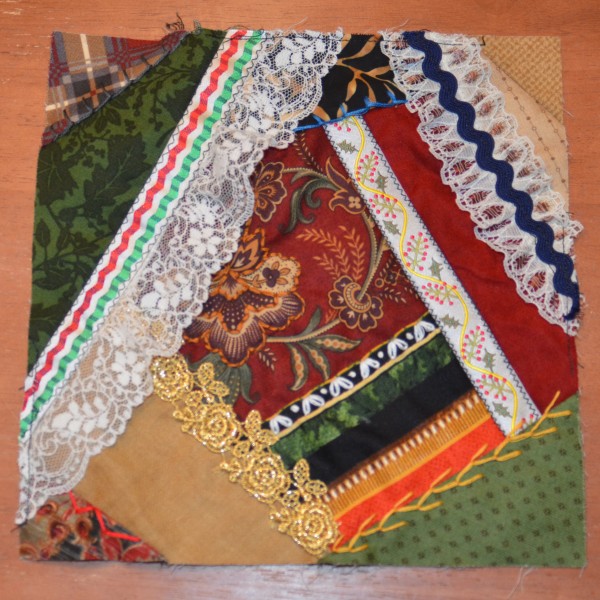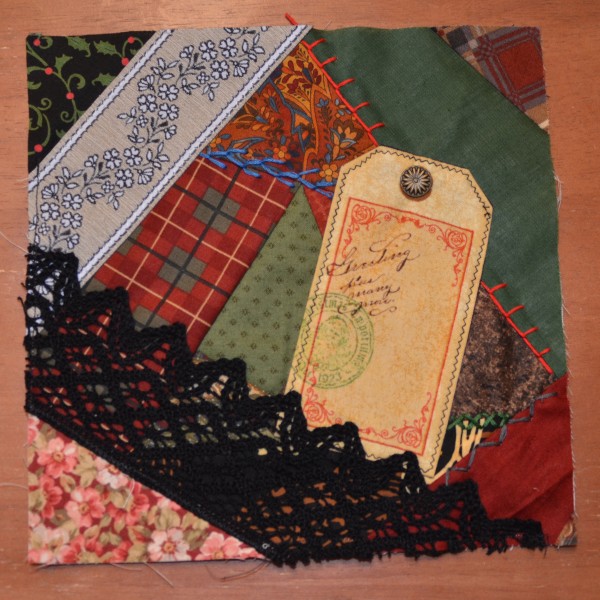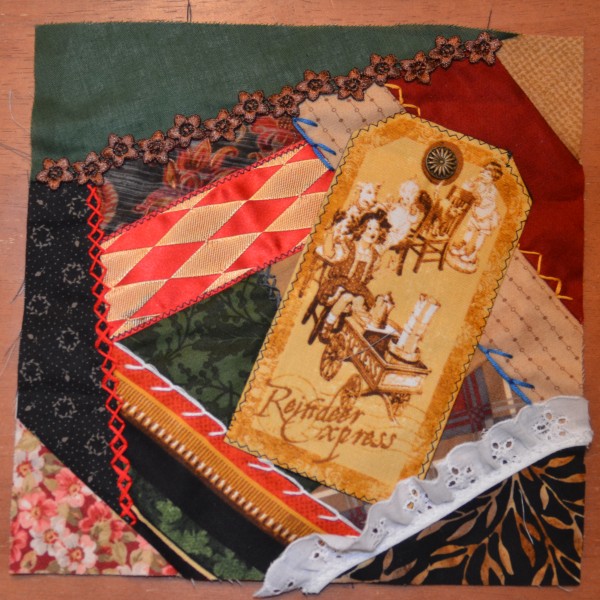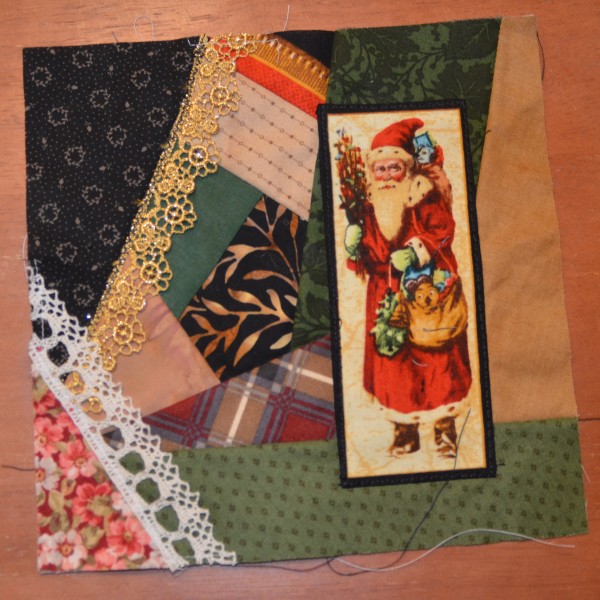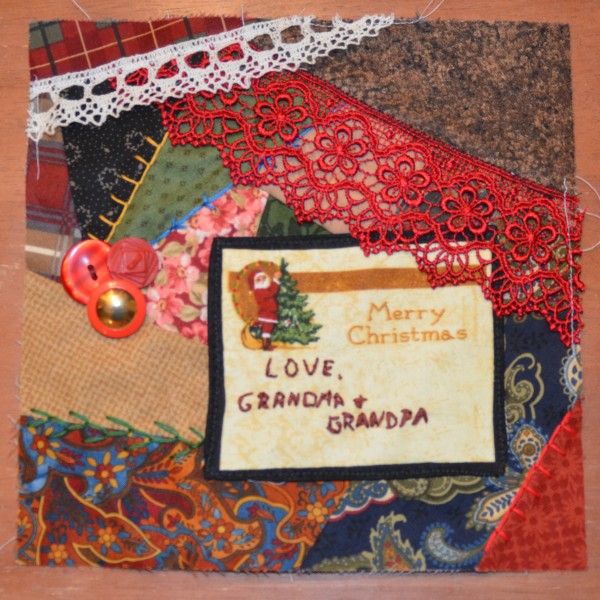 Are you working on any projects for Christmas?