Steampunk Crazy Quilt Finished
I may have used affiliate links for some of the items in this post. Using an affiliate link to purchase an item won't cost you any more money, but I may receive payment if you click on a link and make a purchase. For more information, visit the disclosures page.
As you may remember, I finished steampunk crazy quilt top last month.  When it was finished, I set about looking for a quilter willing to do the quilting for me.  Even though all I wanted for the quilting was something simple, outlining of a few of the blocks, none of the local quilters wanted to do the quilting.  And, honestly, I can't blame them.  They were afraid of damaging their machines on all of the metal and plastic bits and bobs on the quilt.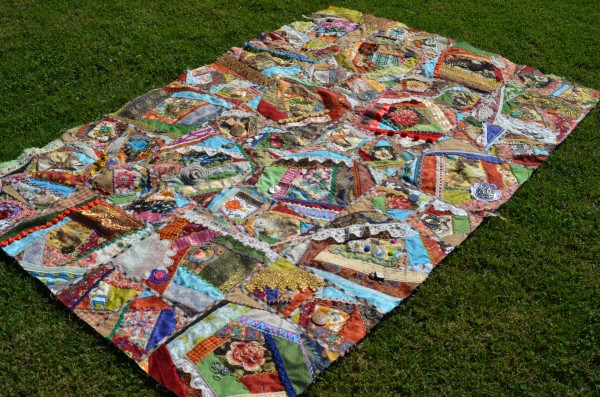 That meant figuring out how to get the quilt together on my own.  I don't have the patience, or space to do any hand quilting.  So the next option was tying, and lucky for me, tying is a historically accurate way to finish a crazy quilt.  And amazingly, the tying and binding process went quite quickly.  It only took me a couple evenings to get the quilt finished myself.
I tied the quilt with brown yarn from my grama's stash.  I'm not sure what type it is, but it's nice, thick and heavy; like I took 3 strands of embroidery floss and used them together.  It's also fairly stiff, which works well for this hanging quilt.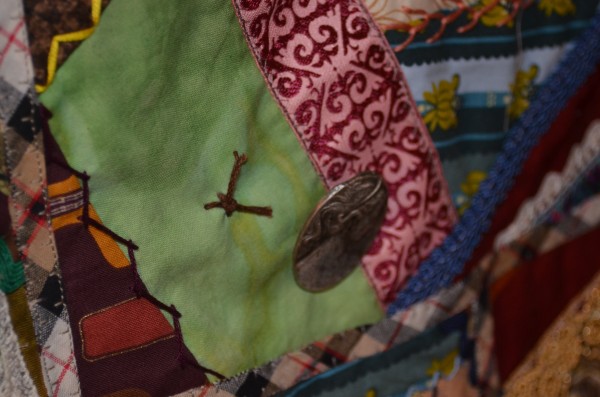 The quilt is backed in a herringbone  wool in deep navy and tan, and then bound using the bias tape I used for the faux sashing on the quilt.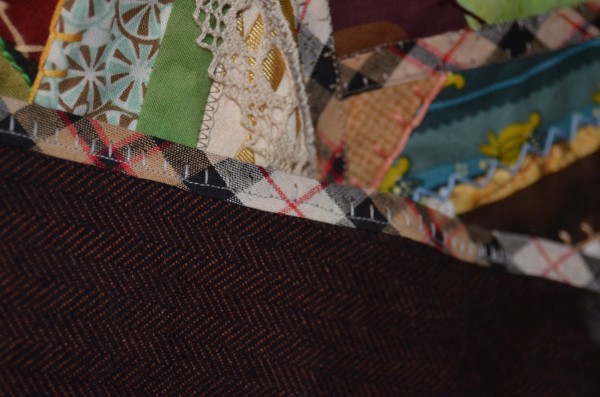 I even added a hanging sleeve to the back, so that I could hang the quilt on my wall.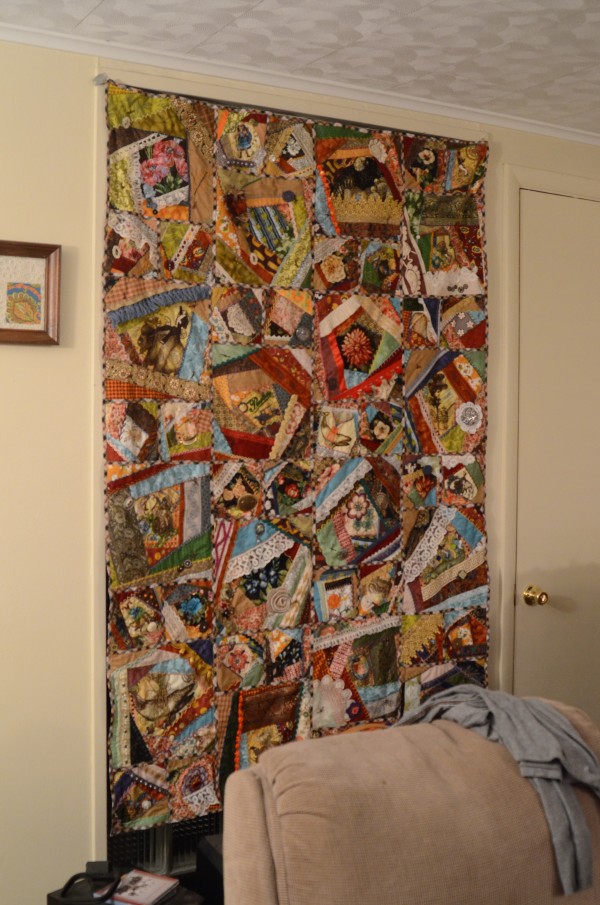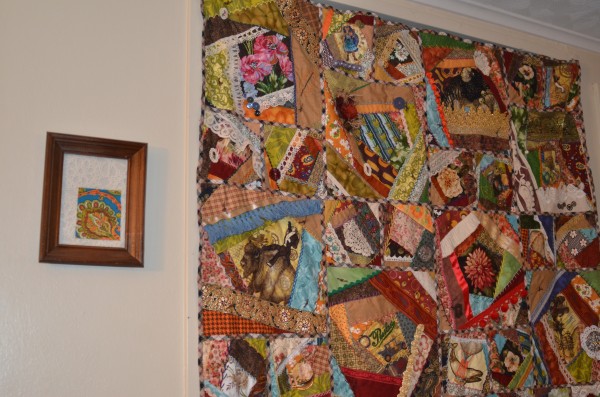 I'm super happy with how well it fits in front of my glass block window.
Sharing over at:
Thread Filled Thursdays at Houseful of Nicholes
Save