Designing a Quilt
I may have used affiliate links for some of the items in this post. Using an affiliate link to purchase an item won't cost you any more money, but I may receive payment if you click on a link and make a purchase. For more information, visit the disclosures page.
I picked up some amazing fabrics last weekend, knowing that I wanted to make a quilt with them, but having no idea what I wanted that quilt to look like.  Why do I do this to myself? Because I had a gift card for the store and everything was 15% off, that's why.  The fabric I picked up was all from the Windham Fabrics Collage line.
The first print I decided on was the bird border print. I knew I had to make something with it.  My store had the print in purple, cream, and tan.  I ended up decided that I liked the tan the most.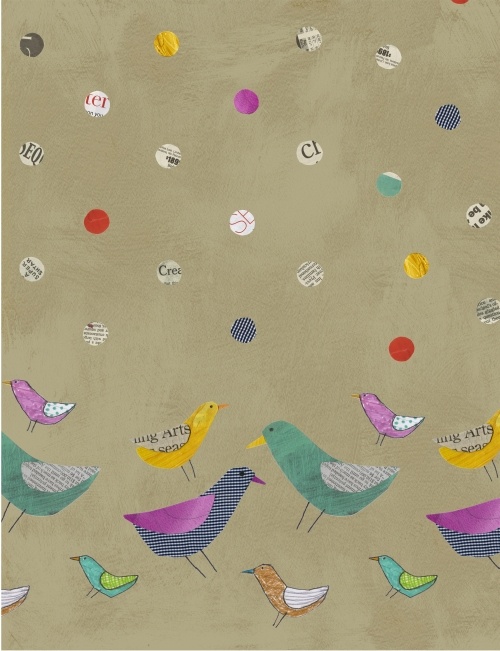 From there, I started pulling other fabrics from the line.  They were all amazing, but I eventually edited myself down to pulling only the other neutral prints.  I'm still not sure what design this quilt will take on, but I love the idea of having a neutral quilt, with the only pops of color coming from the bird print.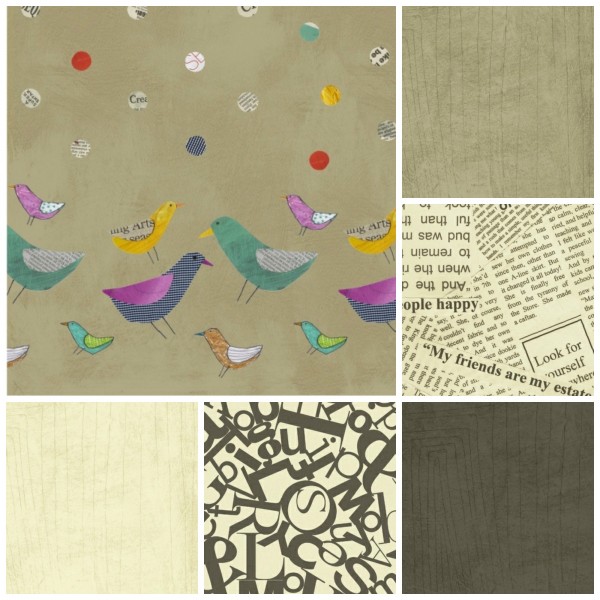 And yes, I do have lots of neutrals already in my stash.  I'm hoping to be able to incorporate a few of those into the quilt design, as well.
For now, I have 2 ideas about how the quilt might work.
I could fussy cut the bird print for some sort of block centers, like with funky log cabins or economy blocks; or
I could run the birds in one solid strip across the quilt (I have a yard and a half to work with).
I'm currently leaning toward that second concept.  I just can't decide if I do that, what type of design the rest of the quilt will take on.  I suppose that means it's time to head to Pinterest for a little inspiration, and to ask you for your ideas.  What would you do with these fabrics?
Sharing over at:
Work in Progress Wednesdays at Freshly Pieced