Birdy Quilt Design
I may have used affiliate links for some of the items in this post. Using an affiliate link to purchase an item won't cost you any more money, but I may receive payment if you click on a link and make a purchase. For more information, visit the disclosures page.
After reviewing everyone's comments from my post about coming up with a quilt design for the collage fabric I recently acquired, I came up with a design that I really like.  It will allow me to run the bird print across the bottom of the quilt, which I love. I think it grounds the design.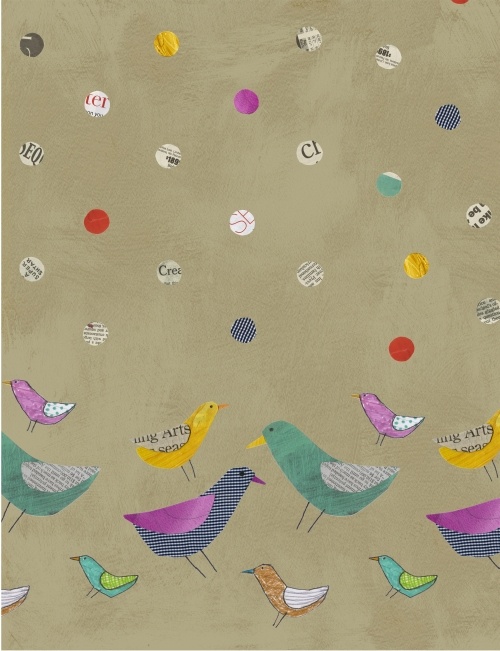 From there, I separated the birds from the rest of the quilt using a 2.5″ solid black strip.  From there, it's a modified coin style design, using 2.5″ and 4.5″ strips, with the newsprint fabric as the background.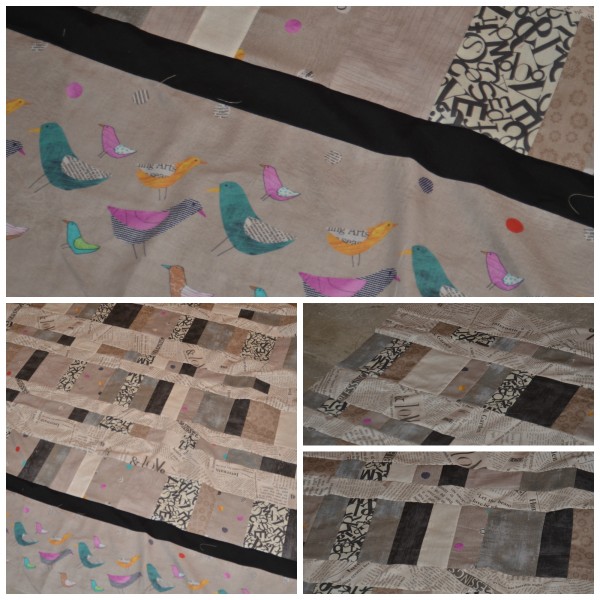 My plan is that the quilt will look something like this when it's finished.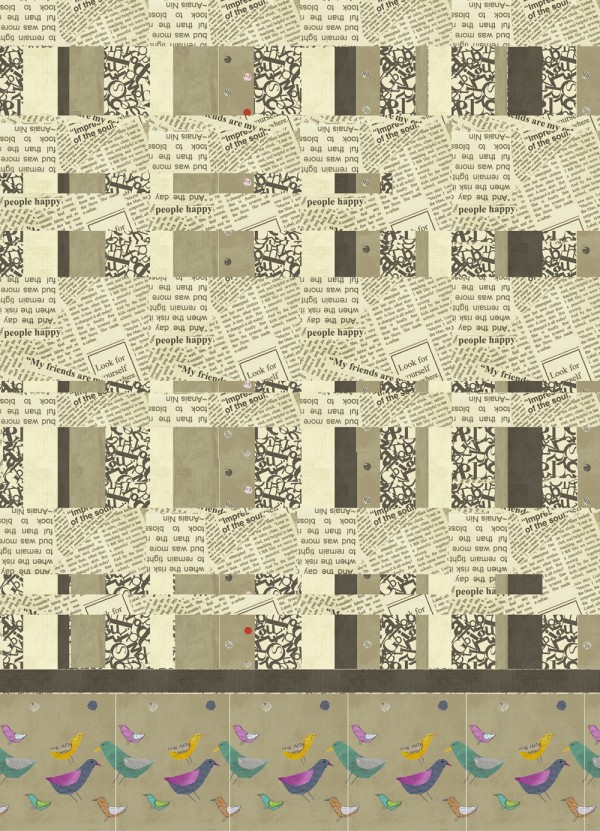 Though in the real version, the coin style strips are randomized and use some fabrics from my stash.  I am still trying to decide how big to make the quilt.  It is currently 52″ across (the length of the bird panel), so I planned this design for 52×72″.  The problem I have with that, is that it seems like such an odd size to me.  The best size for hanging a quilt on my wall is 48×72″, which I could easily do because it would simply be making the quilt more narrow.
However, I'm not sure that this would be a great design for a wall hanging quilt, since the quilt is so neutral.  It might serve better as a bed quilt, which would mean adding some significant size to the quilt.  Even though we have a queen sized bed, my husband and I use king size comforters and blankets on the bed. We're bad at sharing.  So a king size bed would mean an 110″x120″.  That's an additional 58″across and 48″ in height.  If I do that, I'll need to add some color to the quilt.  So this is what I'm thinking: the original design, offset with a border. Something like this, though not necessarily in these colors, as it's very similar in color and layout to my chevron quilt.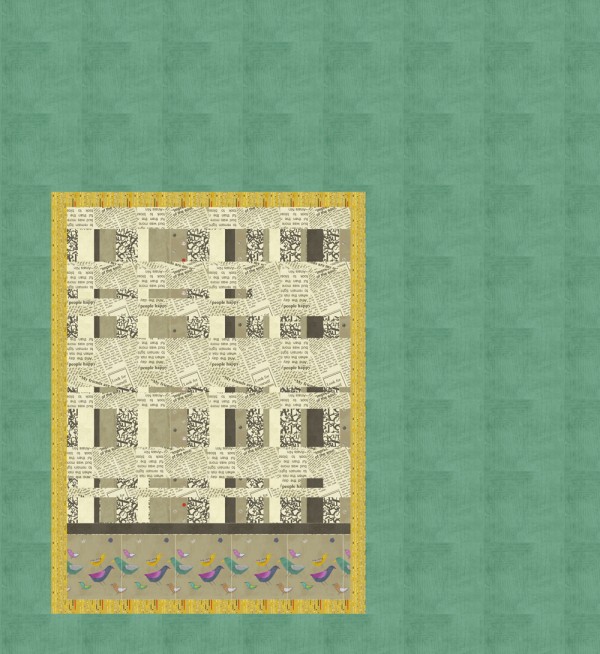 Which means I either need to look at some alternative color/print combinations or go a different route entirely for a king size quilt.  Maybe something like this.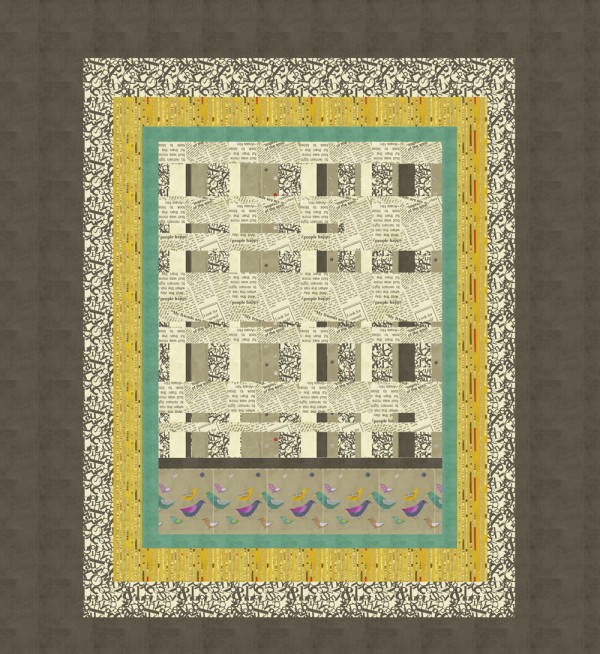 What would you do with the quilt?  Would you make a king size version, or leave it throw sized?