Finished Labyrinth Quilt
I may have used affiliate links for some of the items in this post. Using an affiliate link to purchase an item won't cost you any more money, but I may receive payment if you click on a link and make a purchase. For more information, visit the disclosures page.
I finally finished my Fiery Labyrinth Quilt.  If you've been following the blog for a while, you might just remember when I finished the top and backing.  That was all the way back in November of 2012.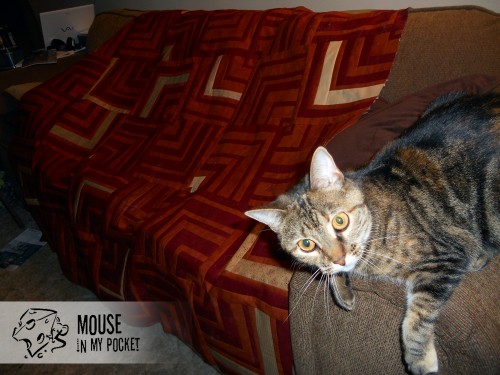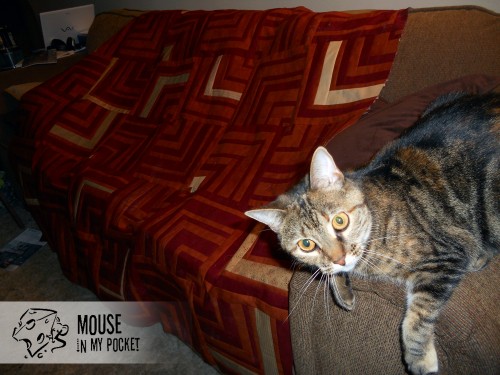 Well, those finished pieced set on my quilt rack for over a year while I stressed about how I wanted them quilted, and where I was going to find a quilter.  We have some locally who do amazing work, but they are always booked out over a year in advance.  And I've also sent some out to Cara of Cara Quilts before.  She did great work, but dealing with customs between the US and Canada isn't always fun – tho my Canadian followers should definitely consider her for doing some quilting.
Fortunately, my friend Jackie recently recommended that I try her quilter, Designs by Laura Jo.  So, I sent an email, and got things started.  I'm happy to say that this quilt was shipped all the way from Indiana to Utah and back in less than a month with no issues.  And Joanna did a great job with it.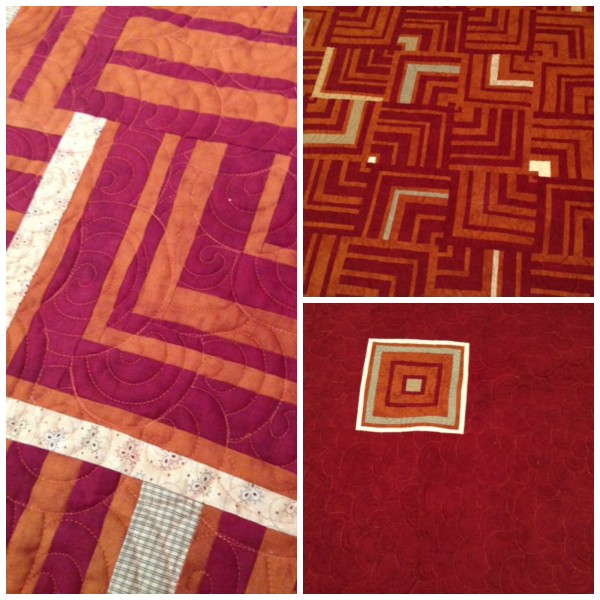 The cat agrees.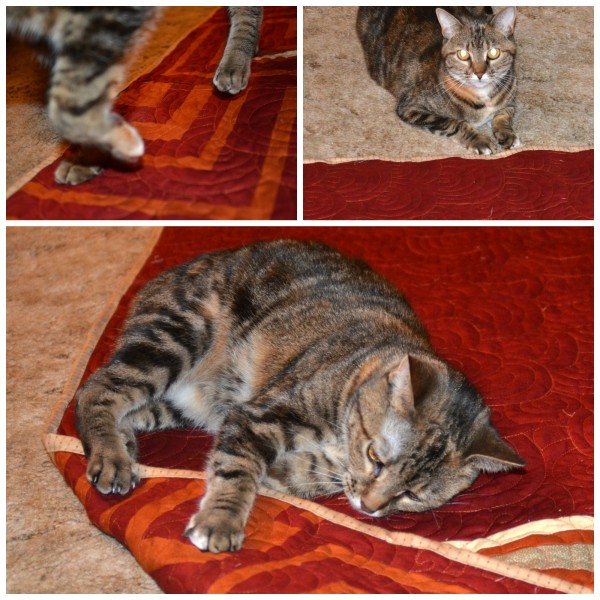 So here are some photos of the finished quilt.  I love how the quilting pops in the sunlight.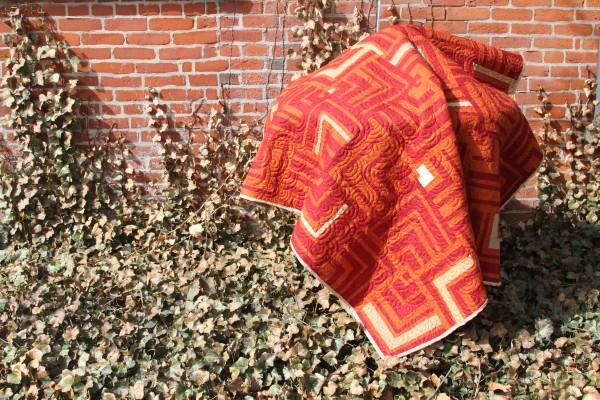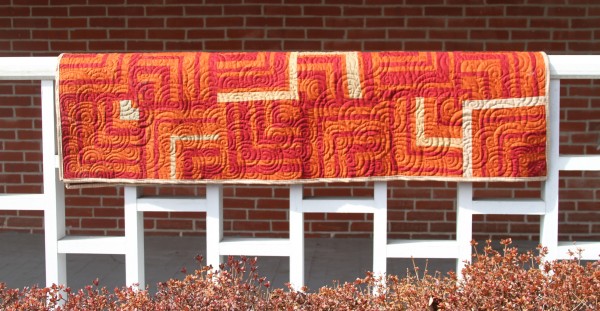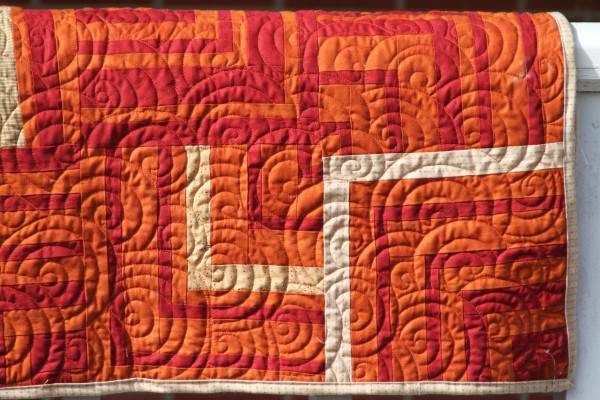 For those that don't remember when this quilt was started, I used the Zen Chic White Labyrinth quilt pattern.  While the original pattern is made with cream and sand solids, I decided to go with Moda Primitive Muslin in Crimson (or maybe it was Burgundy) and Rust.  The accent fabrics in this quilt are also from Moda fabrics, and were purchased as fat quarters at my local quilt shop, Quilts N' Bloom.  They included 9376-11 in Tan from the Kansas Trouble Harvest Moon collection and 1060-11 in Time Worn from the Primitive Gatherings  Seasonal Little Gatherings collection, among others.
When I got the quilt back, I was lucky enough that Quilts N' Bloom still had some yardage of one of the fabrics I had used as an accent, 1060 11 in Time Worn , so I purchased it to use as my binding.
Overall, I'm quite happy with how this quilt turned out.  What do you think?