Proverbs Wall Hanging
I may have used affiliate links for some of the items in this post. Using an affiliate link to purchase an item won't cost you any more money, but I may receive payment if you click on a link and make a purchase. For more information, visit the disclosures page.
My aunt Susan recently participated in Walk to Emmaus.   As part of the retreat, her friends and family were asked to send letters, cards, and such for her to open throughout her time there.  For those of you who don't know my aunt Susan, she loves quilting and embroidery.  As a matter of fact, if you see any machine embroidery on one of my quilts, she probably did it for me.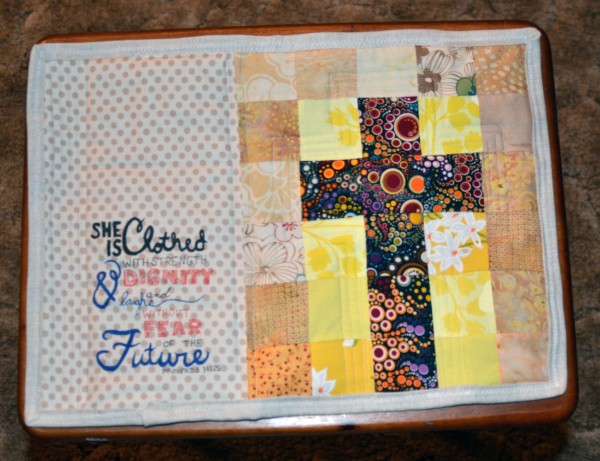 Because quilting is something that she and I have in common, I thought it would be nice to make her a small wall hanging with a bible verse on it.  The verse I chose was Proverbs 31:25.
She is clothed with strength and dignity,
and she laughs without fear of the future.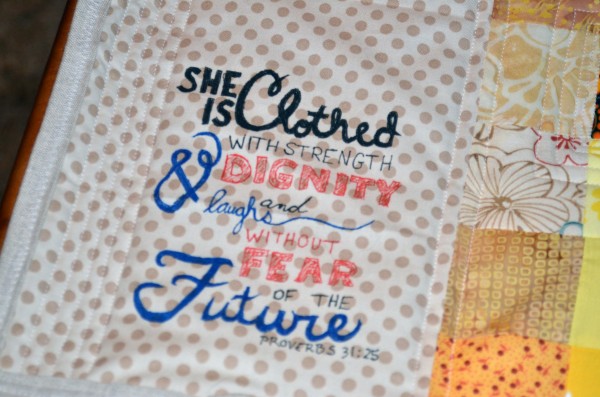 I like this verse, because with my anxiety issues, it reminds me that I can "let go and let God".  I'm hoping it will mean something similar to her.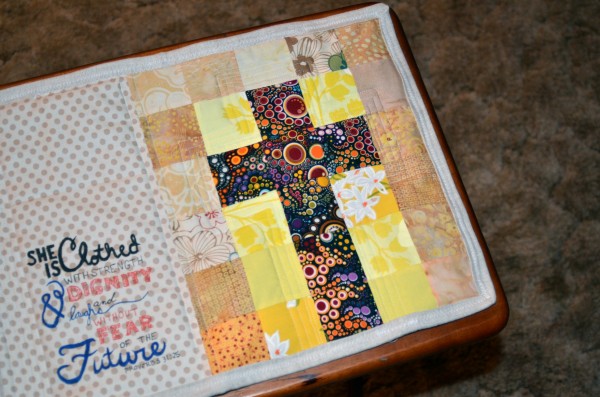 To make this hanging, I pulled from my 2″ scrap squares and then found a light neutral for the verse to be written on.  I found a beautiful version of the verse on Pinterest, which I printed out and then used as the starting point for my hand drawn version, which was inked with Pigma Micron Archival Inks.  The backing and binding for this project were made from a simple linen.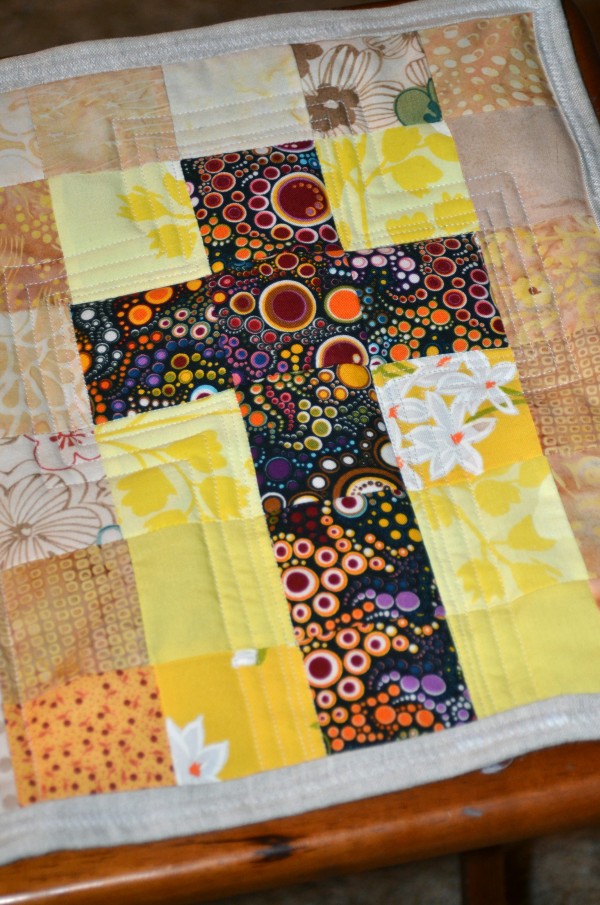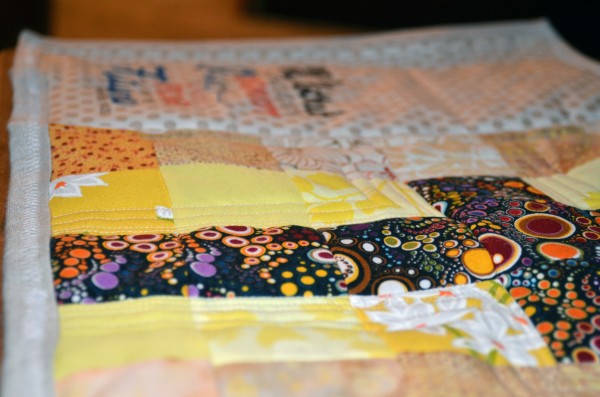 Sharing over at:
Take a Look Tuesday at Sugar Bee Crafts