Blogger's Quilt Festival – Art Quilt Entry
I may have used affiliate links for some of the items in this post. Using an affiliate link to purchase an item won't cost you any more money, but I may receive payment if you click on a link and make a purchase. For more information, visit the disclosures page.
I'm so excited to be participating in my first ever Blogger's Quilt Festival over at Amy's Creative Side.
For my very first entry in this show and competition, I have chosen my Steampunk Crazy Quilt, which is my take on the traditional crazy quilt.  The quilt hangs on the wall in my living room, making me happy every time I look at it. It is the best example of my vision of art and design. I'll warn you now that this post is VERY picture heavy.  I love all the details in this quilt, and I want to be able to share them with you.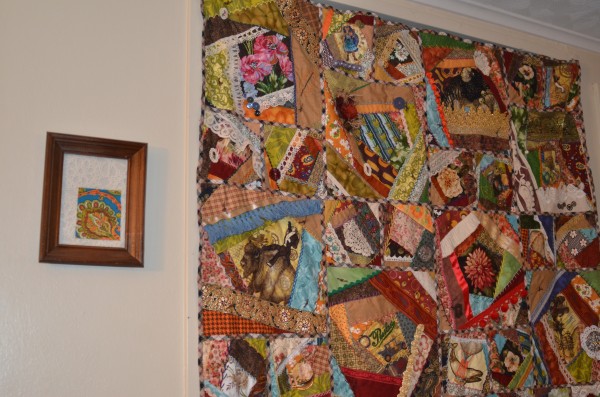 The quilt started with a visit from Gloria McKinnon to my local quilt shop. She is a fabulous artist, making beautiful crazy patch designed quilts. I had made a couple variations on a crazy quilt in the past, but she pushed me to give the detail work of traditional style crazy quilting a chance.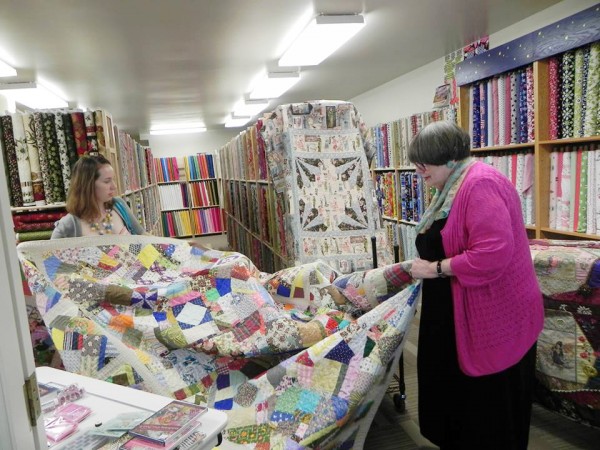 With Gloria's work as inspiration, I started looking for the perfect fabric to inspire my quilt. That's when I came across the Victorian Dream line of by Roberta Morales for Quilting Treasures. The line spoke to my love of Steampunk and was the perfect base for embellishments. I had my start.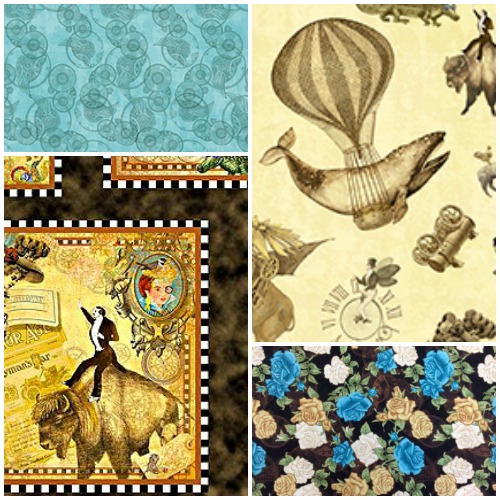 From there, I began pulling fabrics from my scraps and stash that matched the color theme, along with loads of embellishments from buttons and ribbons, the metal gears originally intended for scrapbooking.  I designed my quilt to have 2 block sizes, 12 and 6-inches. Each row of the quilt would have four 12-inch blocks and eight 6-inch blocks, offset from one another. I built the quilt in block sets, piecing together one of the 12-inch and two of the 6-inch blocks, adding the ribbon and lace by machine before sewing the blocks together for hand work.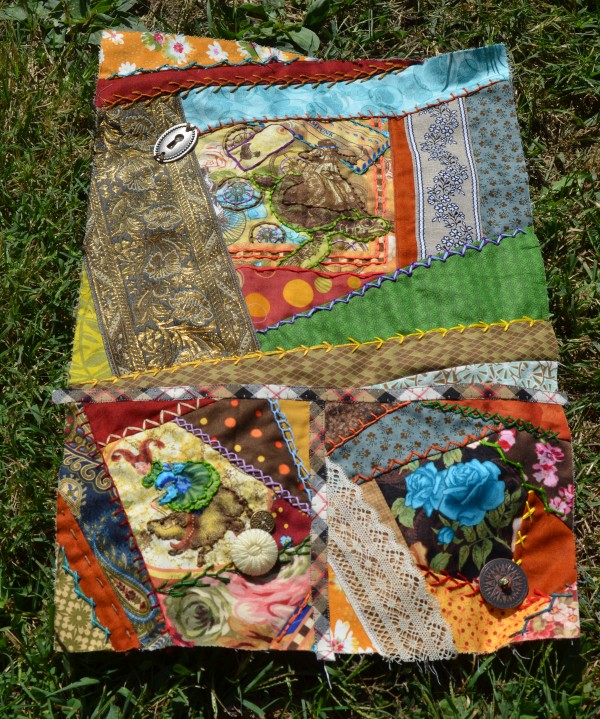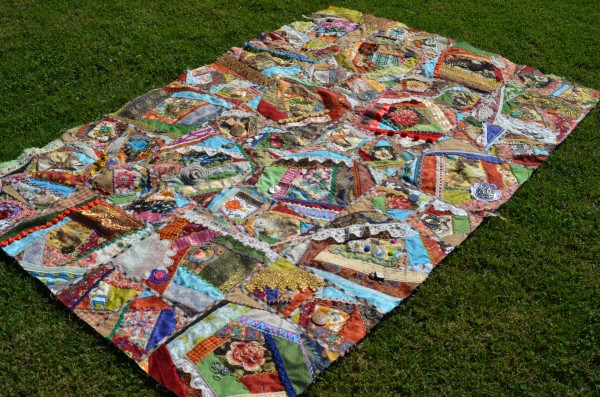 The finished quilt measures approximately 72×48-inches. I backed the quilt in a wool herringbone, and hand tied the quilt with brown yarn.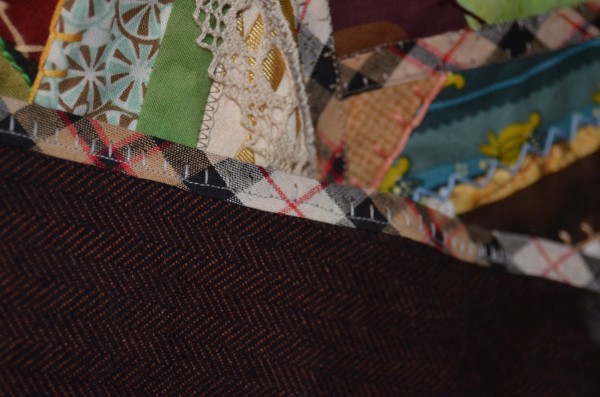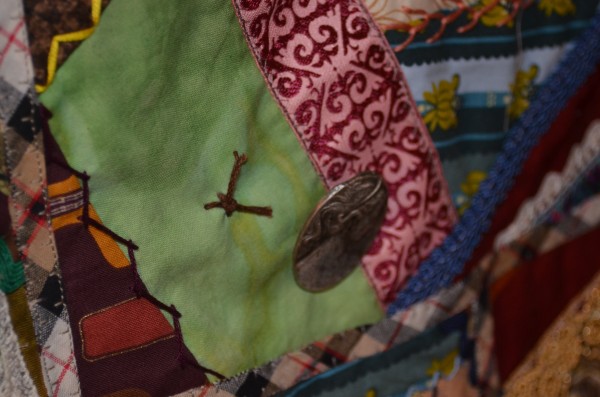 The quilt took 170+ hours to complete over a 2 month period, but I think it was completely worth it.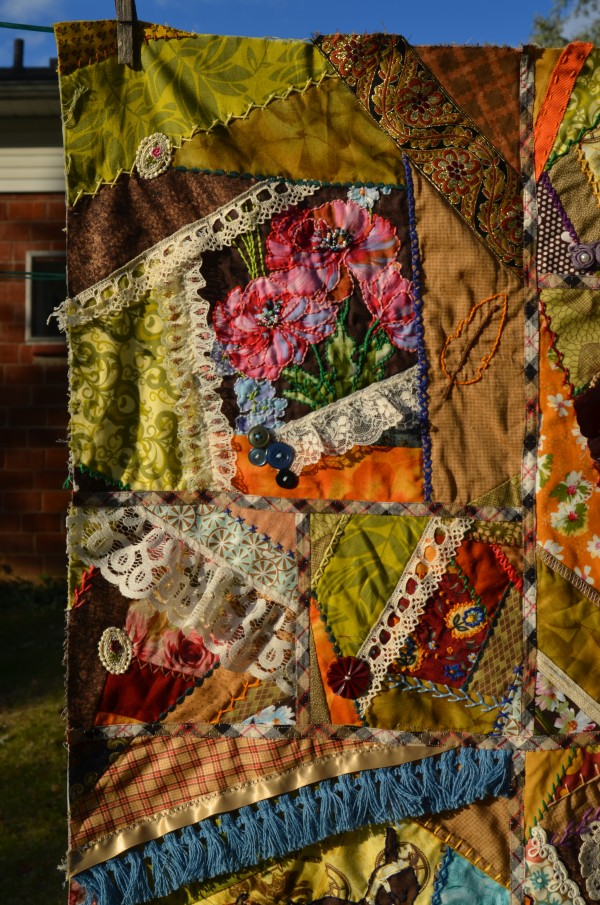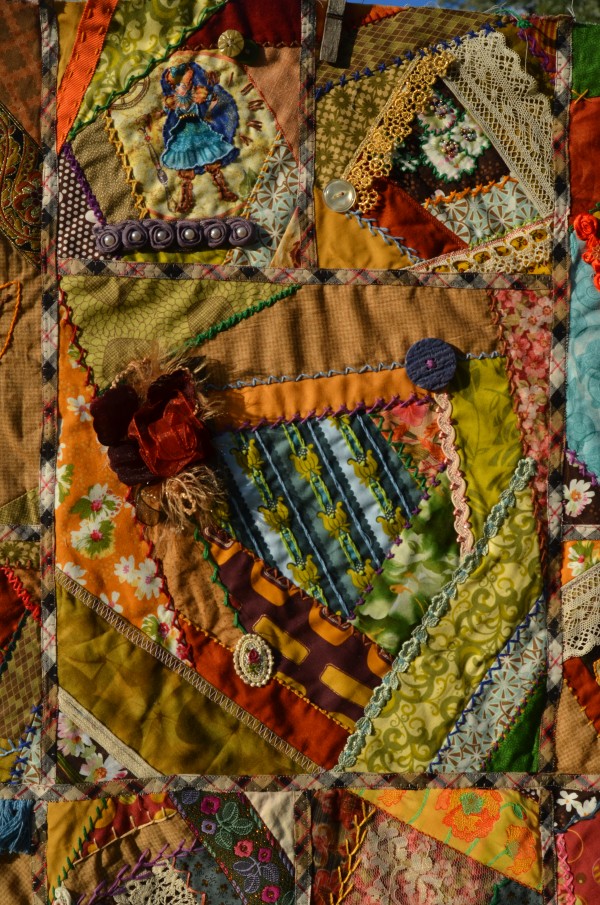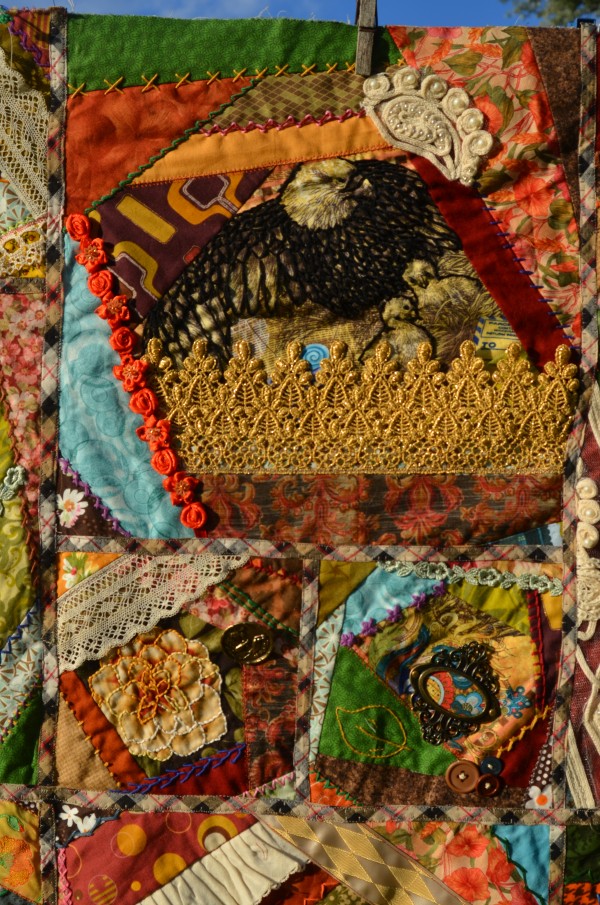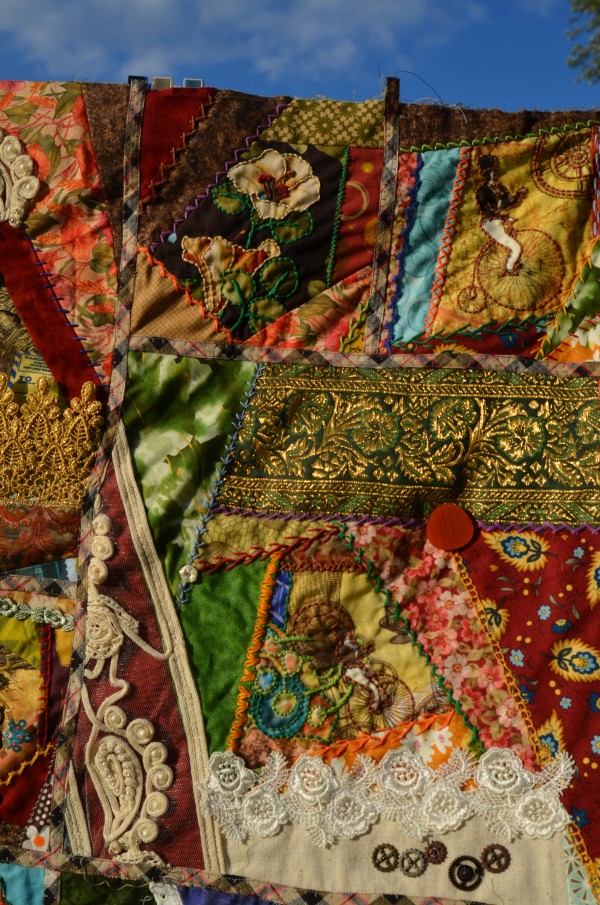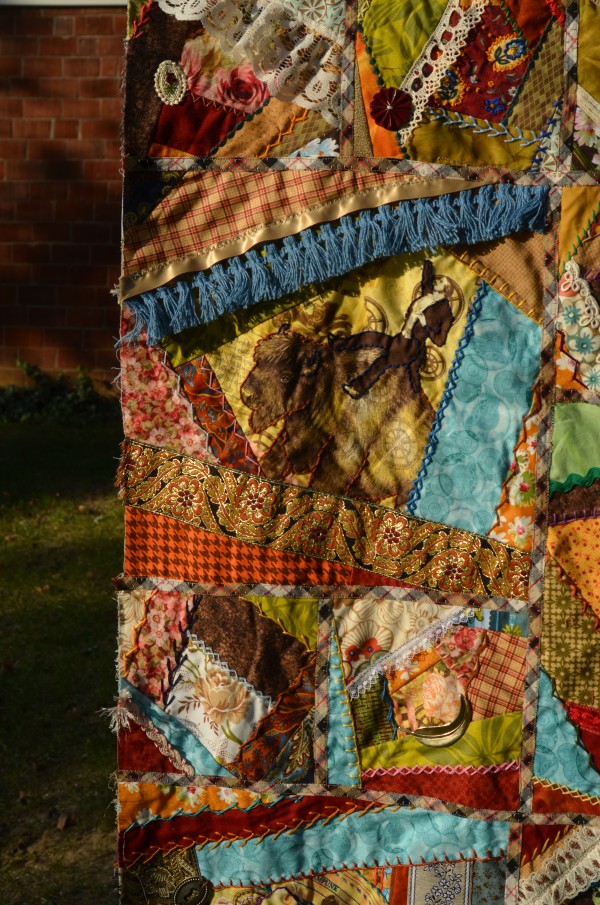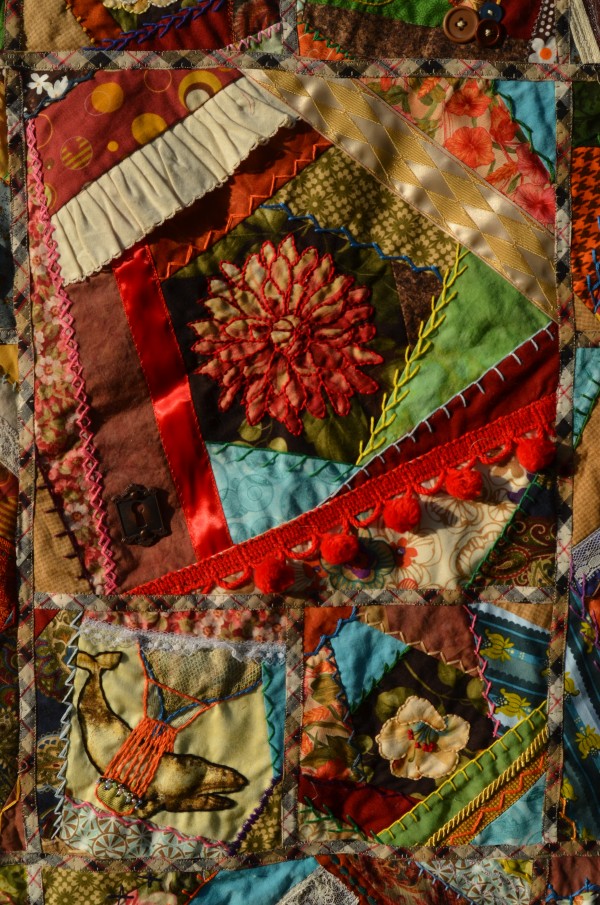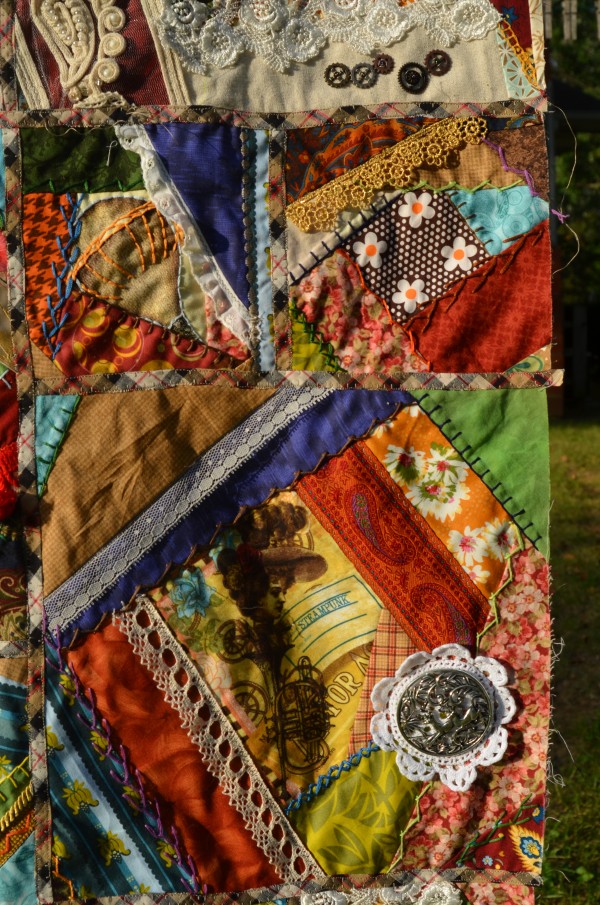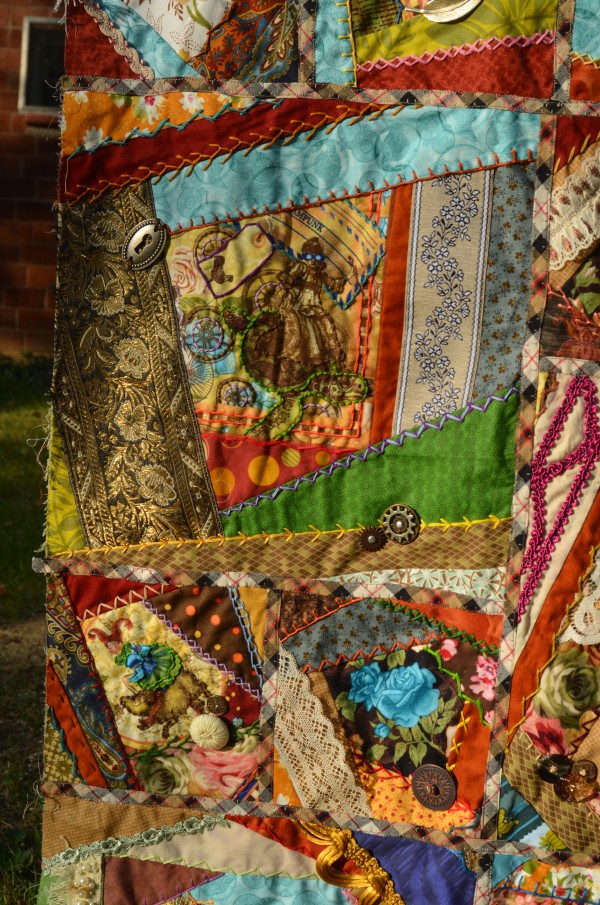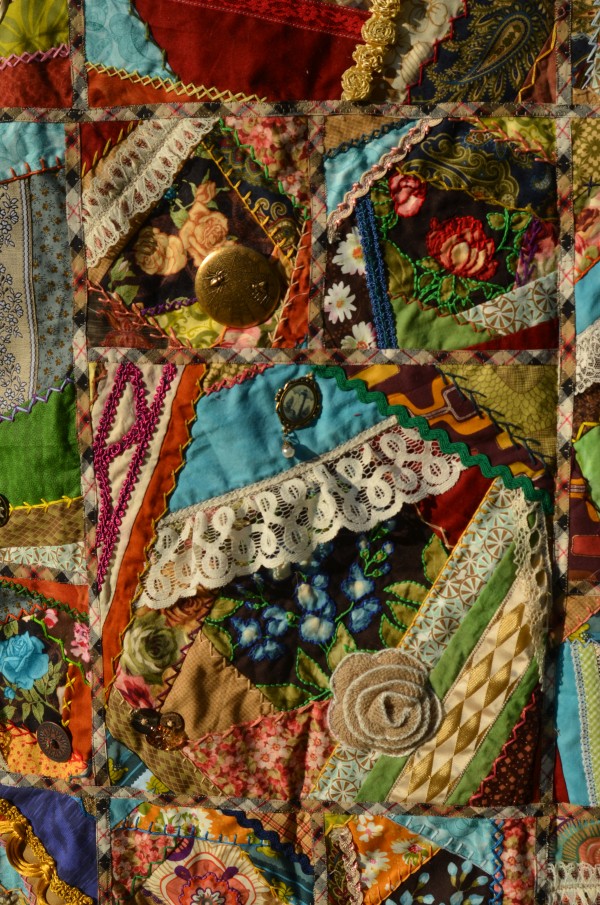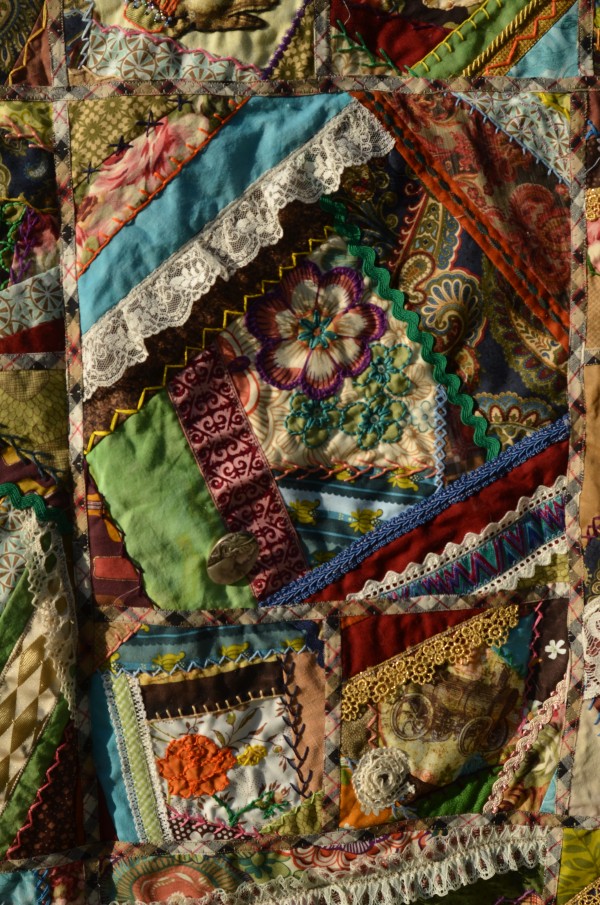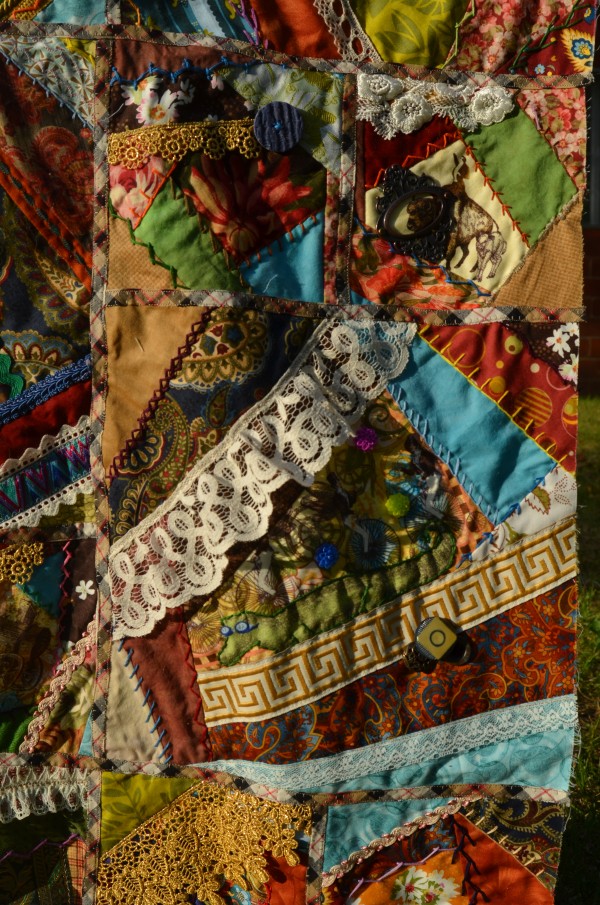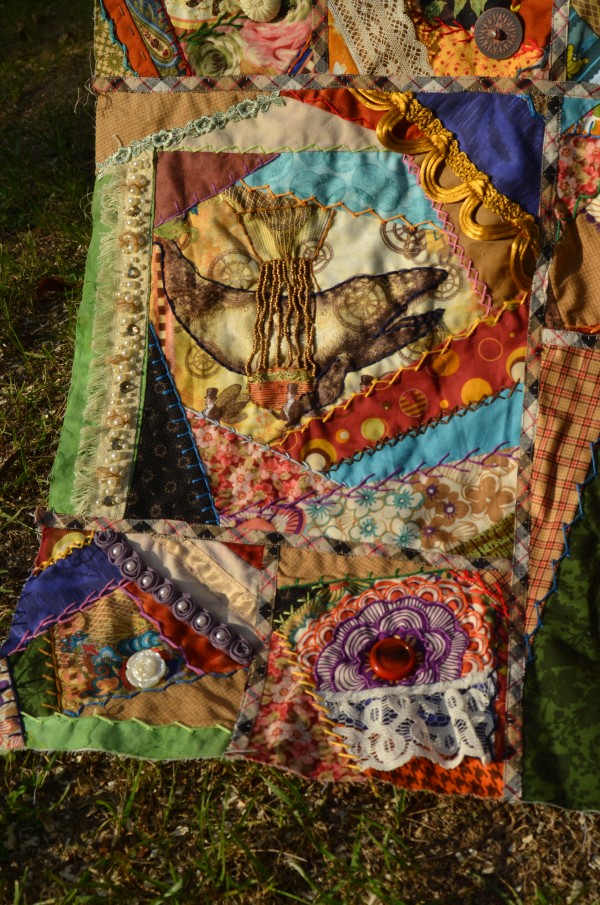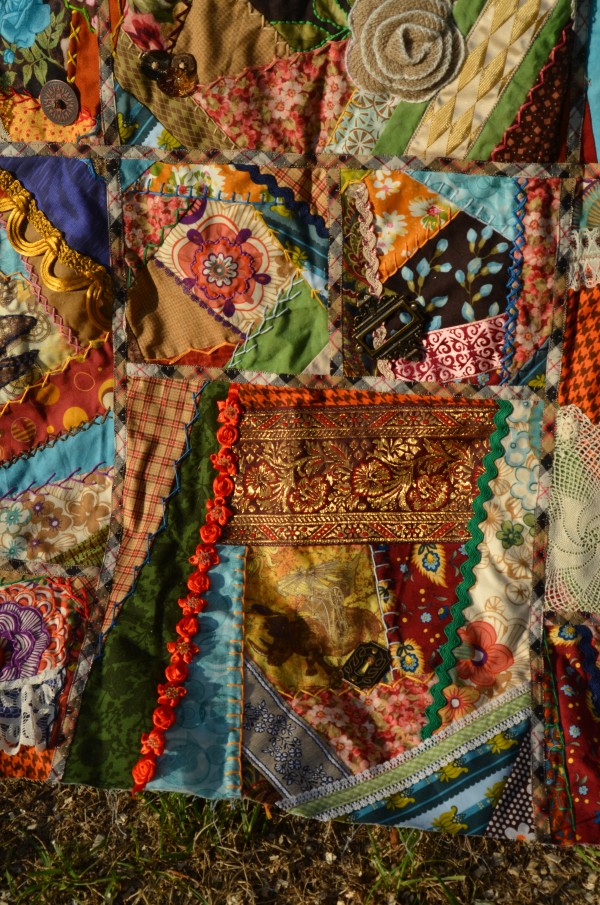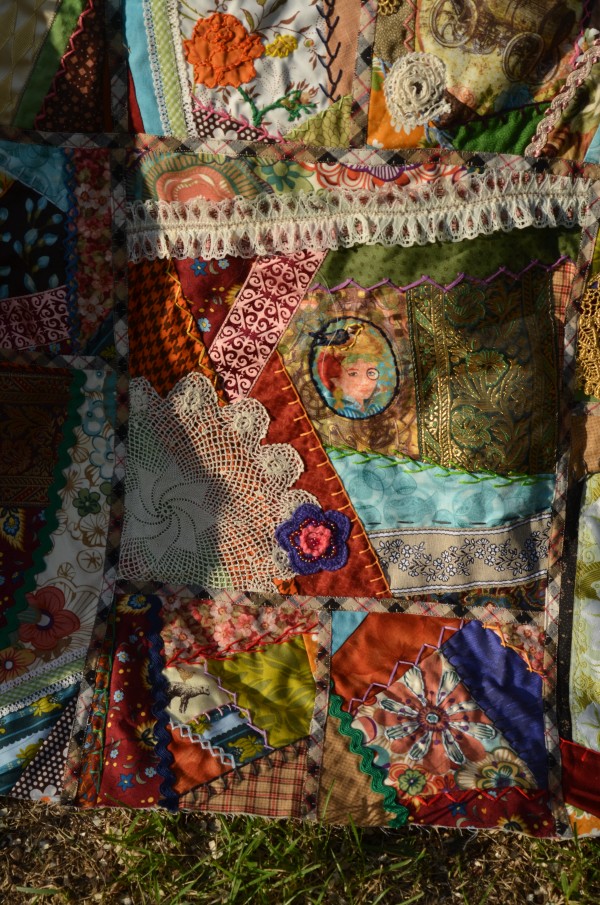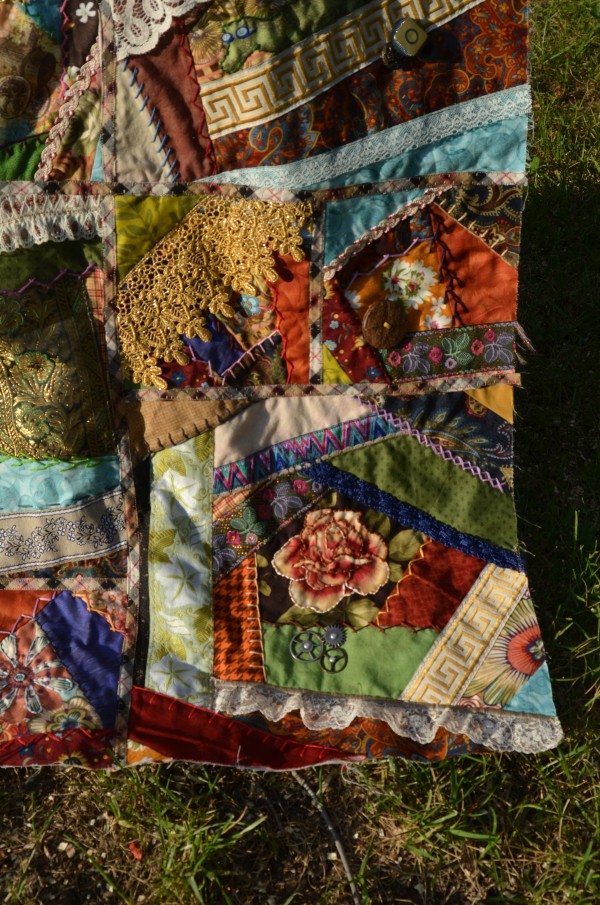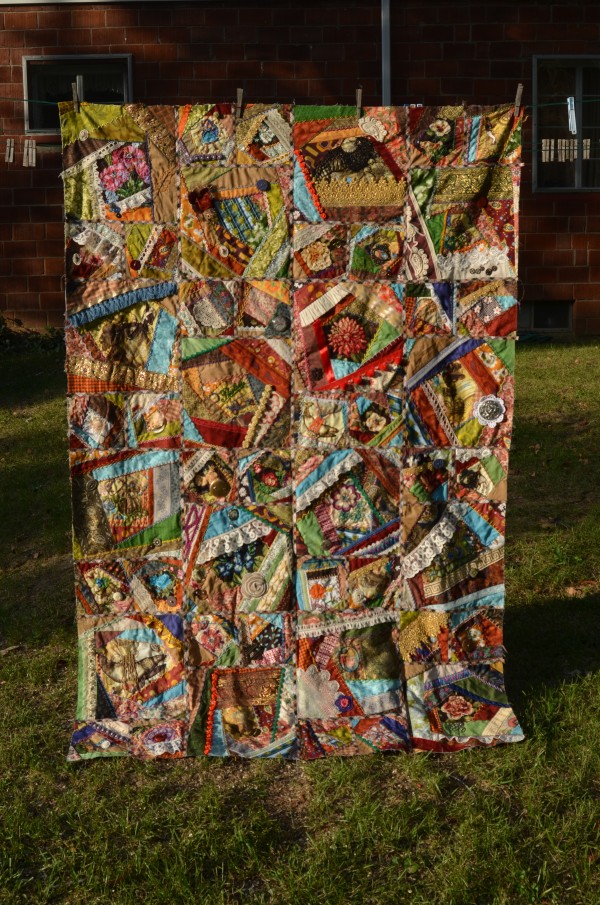 Thanks so much for stopping by to see my quilt! If you'd like to know more about this quilt or my process, feel free to leave a comment or question! I'd love to hear from you.
Sharing over at:
Amy's Creative Side - 2014 Blogger's Quilt Festival, Art Quilts 
Let's Bee Social at Sew Fresh Quilts
Fabric Tuesday at Quilt Story