Works in Progress
I may have used affiliate links for some of the items in this post. Using an affiliate link to purchase an item won't cost you any more money, but I may receive payment if you click on a link and make a purchase. For more information, visit the disclosures page.
I got one complete finish this week, even if it is small. I made pillow covers for  mom's chair cushions that match the quilt I made her for Mother's Day.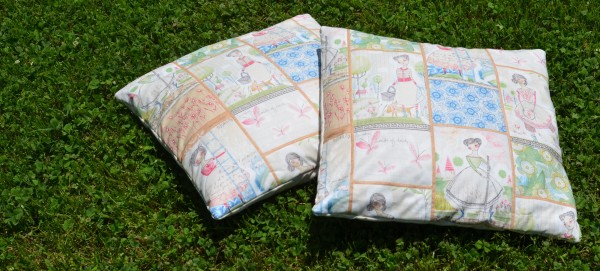 Finished Quilt Tops:
As I mentioned last week, I now have 4 finished quilt tops. Interestingly enough…. they are not the same quilt tops.  The 3 that needed to go to the quilter are the same. But, after a little seamripping, I've finished my Impromptu quilt top! Yea!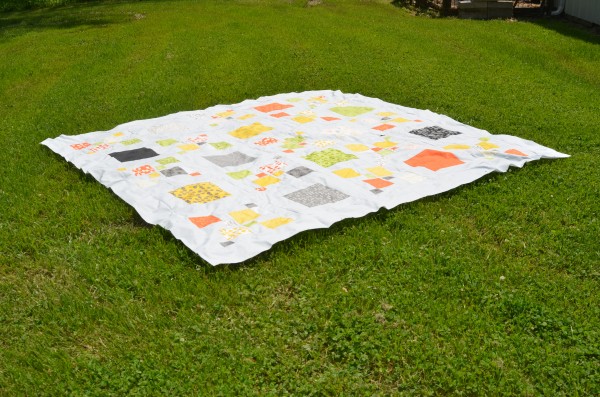 That means I have 4 quilt tops ready to go to the long arm quilter.

I know what you're thinking… wait, doesn't that mean that you have 5 finished tops? What happened to the communique quilt?
Quilt Tops in Progress:
Well, I've officially decided to move it back into the work in progress pile, as I plan to add lots more fabric to this and make it a king size quilt top. As you can see from my new quilt design, I plan to add 12-inches to the top and bottom of the quilt, and another 24-inches to each side.  It will certainly be a large quilt when I'm done, but I'm looking forward to having a nice quilt I can actually use on my bed.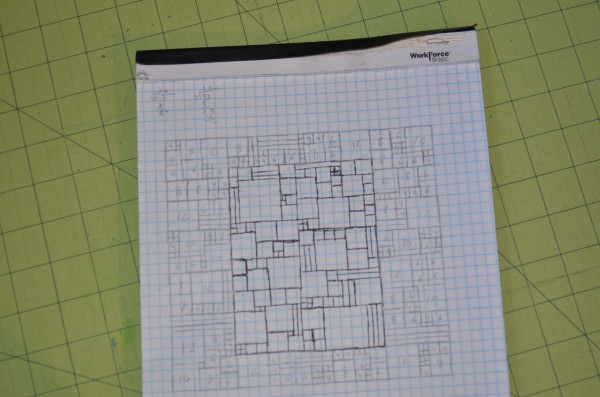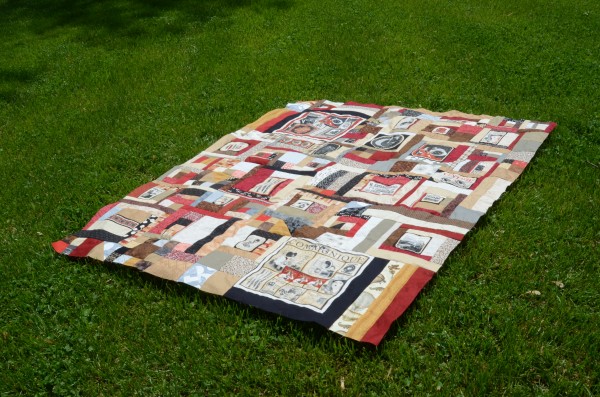 That means the only quilt that hasn't had any progress is my Christmas quilt, and I'm totally blaming my lack of love for handwork.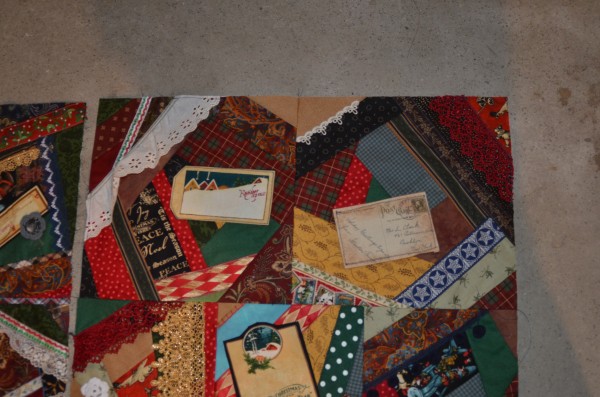 What are you working on right now?
Sharing over at:
WIP Wednesday at Freshly Pieced
Let's Bee Social at Sew Fresh Quilts